Chuka Umunna is the last thing Labour needs – a pro-austerity MP who calls people 'trash'
Despite his penchant for Savile Row, it's hard to think of someone less well-suited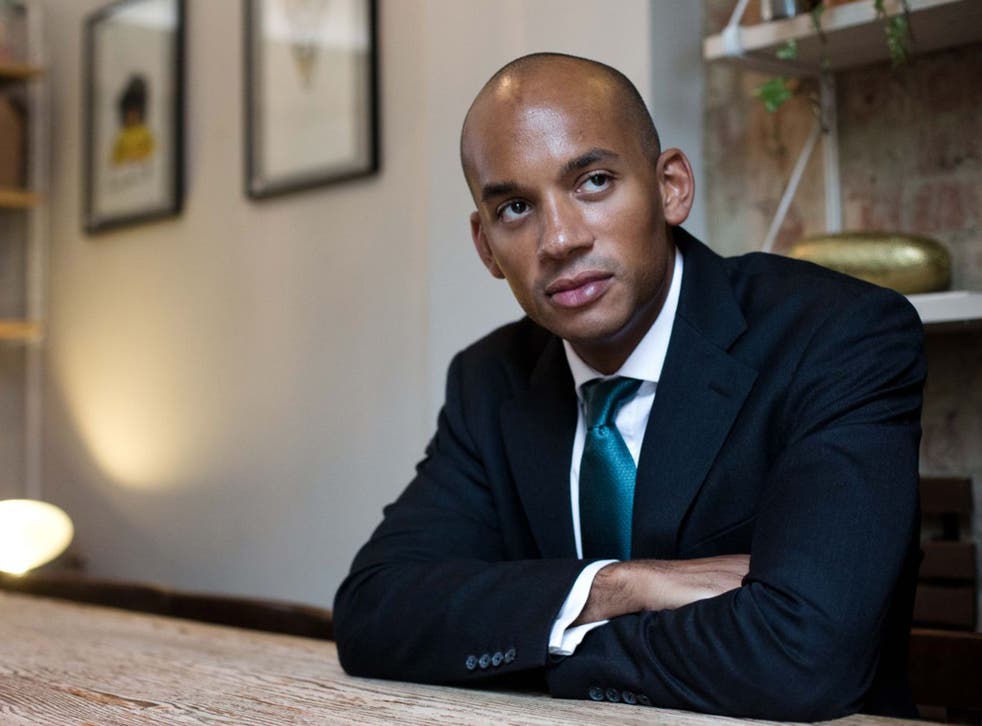 After a stunning defeat in the General Election last week, Ed Miliband's resigned and gone out on the lash in Ibiza with his wife. Consequently, Labour now finds itself at a crossroads. After two defeats in a row, it needs a new leader who will make it electable once again.
The current bookies' favourite is Chuka Umunna, a rising star in the party, Shadow Business Secretary, and MP for Streatham in London. And after announcing that he would be running yesterday, his odds are looking even better.
He's been touted as the "British Obama", (although it's allegedly a tagline that came from his own office) but in reality, he's the last thing Labour needs. Situated to the right of Ed Miliband, Umunna – who describes himself as "Blue Labour" – is seen by Blairites as the man to bring back all the Tory voters who didn't trust Labour this time round. However, this genius plan of simply becoming more like the Tories just won't work, as there's already a party that does this expertly: the Tories.
Instead of trying to engage with the voters Labour is meant to represent, Umunna says he wants to be "on the side of those who are doing well". Seeing as the richest are probably only going to get richer over the next five years, it's clear who he means. It's who Blairites call the "aspirational voter". But what about those who aspire to live in a much fairer society?
Chuka saying that he wants to side with the rich is nearly as vacuous as the statement his Labour colleague, Tristam Hunt, made recently – blurting out that Labour needs to be "on the side of families who want to shop at John Lewis". Right.
Chuka's stance on immigration also makes him unfit to be Labour leader. The party needs to be taking on Ukip by actually standing up for immigrants, and countering their toxic rhetoric. Until now they've been doing the opposite, and pledged to put "controls on immigration". And this just didn't work: as well as alienating left-wing voters, right-wingers stuck with the real xenophobes of the Tories and Ukip – the ones they know actually mean it.
Despite Umunna's father being a Nigerian ex-pat (or as the Right would call him, an "immigrant"), he has already made clear he wants to see the rules tightened for EU citizens not in work. As Frankie Boyle said when the similarly second generation Ed Miliband campaigned on stricter controls: "Miliband's anti-immigration stance is odd: it's hard to vote for a man who doesn't have the confidence to defend his own existence. It seems that his main argument against immigrants is that his dad raised a befuddled fuckwit."
Who will be the next Labour leader?

Show all 7
If Umunna does become leader, it seems very unlikely that Labour will be able to win back Scotland either. One of the SNP's main attractions for voters was their anti-austerity stance. And it's not just them. The SNP, Plaid Cymru, Green Party and TUSC – the four biggest parties running on an anti-austerity platform – received over 2.8m votes. Although it doesn't necessarily equal seats, the difference in votes between Labour and the Tories was under 2m. If they want to narrow that gap next time, then the voters are right there for the taking.
However, Umunna will never be the anti-austerity leader they're looking for, and is actually strongly in favour of further cuts. He wants to shy away from a fight with big business, and his view that Labour lost in 2010 because Brown refused to talk about cuts shows he just doesn't get it.
Whoever leads the Labour Party into the next five years must also reach out to those who never made it to the polling booths last week, and with turnout at just 66 per cent, that's a sizable chunk of the population.
Five years ago, there was a 23 point gap in the turnout rate between the highest income group and the poorest, while just 44 per cent of 18-24-year-olds showed up to vote. It's traditionally younger people on lower incomes that vote Labour; these are the Labour voters of tomorrow.
Umunna isn't the leader to win them over. He's known for posting on ASmallWorld, otherwise known as a "Myspace for Millionaires", asking where he could go out in London to avoid the "trash". Can you imagine Ed Miliband doing that? Or even David Cameron? Despite his penchant for Savile Row's tailors, when it comes to connecting to the poor and disenfranchised, it's hard to think of a Labour politician less well-suited than Umunna.
Umunna is simply more of the same; a slick politician, whose vision for Labour will see it follow in the footsteps of their Pasok counterparts in Greece, all but wiped out by the time we next hit the polls.
Still not convinced? Well, then think about this. Umunna is Tony Blair's first choice.
Register for free to continue reading
Registration is a free and easy way to support our truly independent journalism
By registering, you will also enjoy limited access to Premium articles, exclusive newsletters, commenting, and virtual events with our leading journalists
Already have an account? sign in
Join our new commenting forum
Join thought-provoking conversations, follow other Independent readers and see their replies