Chuka Umunna, the heir to Mandeltine and Heselson
He is better than Miliband and Balls at presenting Labour as pro-business and aspirational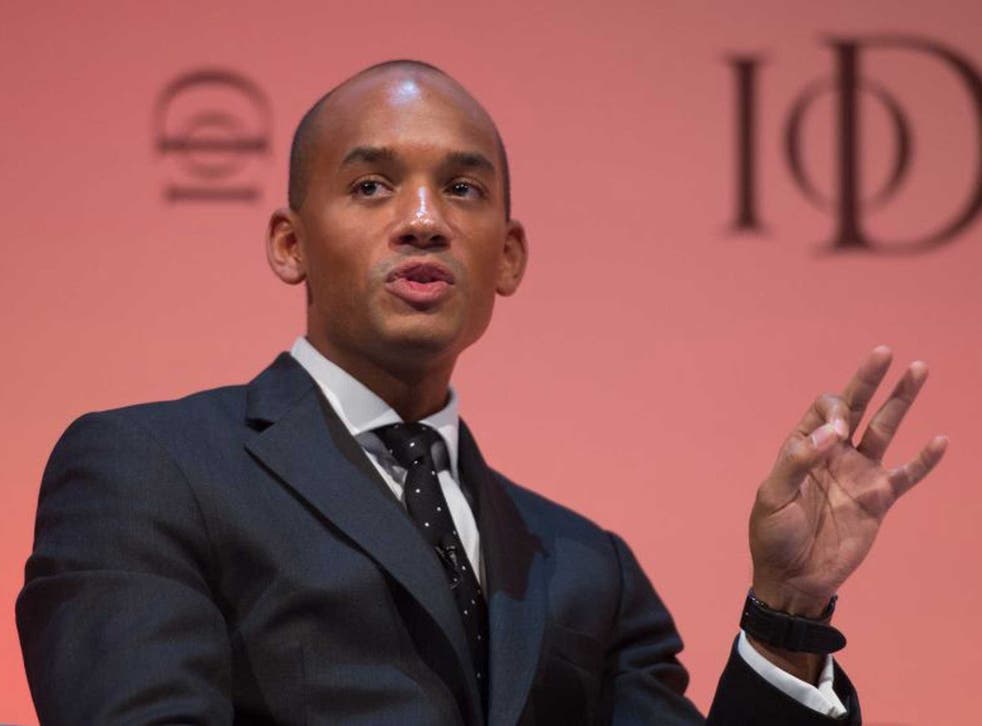 Chuka Umunna is having a good upturn. As capitalism recovers from its worst crisis since before the war, he has switched smoothly from being a naive anti-market leftie to a Mandeltine-Heselson cheerleader for business.
While some of his colleagues wallow in the consolations of Thomas Piketty, the French intellectual pin-up who tells them what they want to hear, namely that the rich get richer and the poor get poorer, he tells the poor that a Labour government wants to help them "make their first million".
He told The House (the Commons magazine): "I don't have a problem with people making a lot of money, so long as they pay their taxes." A deliberate echo of Peter Mandelson, who was "intensely relaxed about people getting filthy rich" in 1998, but not so often quoted for the rest of his sentence, "as long as they pay their taxes".
Umunna's was a bracing interview, talking about things that have been unfashionable in Ed Miliband's Labour Party, including its most successful leader: "Don't tell me we crashed the car, because we left this country in an immeasurably better state in 2010 than we found it in 1997 and Tony Blair has a huge amount to do with that."
I am not saying Umunna is the new Blair. In many ways the Mandelson-Heseltine interventionist model that he espouses is well to the left of where Blair's instincts took him, but Umunna is turning into quite an effective harrier of the Government from just to its left – a position that used to be occupied, when Labour was in power, by Vince Cable, now the Business Secretary who Umunna shadows.
Umunna was strikingly assured last week on the bid for AstraZeneca. David Cameron has been caught between appearing not to care if foreign giants snap up British companies and trying to secure what in other cases have turned out to be worthless guarantees of British jobs.
Cameron said in October: "Some people look at foreign companies investing in our businesses or taking over our football clubs and ask – shouldn't we do something to stop it? Well, let me tell you, the answer is no." I missed that Question To Which The Answer is No for my collection.
The advantage of being in opposition is that you can pretend that the answer is "maybe", and Umunna did it well. He scored an easy win over David Willetts, the Science Minister, on the Today programme on Friday. He said, gravely: "There is grave concern in the business community." Pfizer had a "poor record on previous acquisitions". He spoke of "intellectual asset-stripping", and he deployed the Paxman gambit, asking Willetts repeatedly if ministers had been in contact with the AstraZeneca board over the previous 24 hours.
Later that day, Paul Staines, the trouble-making blogger known as Guido Fawkes, started an internet count-down to Umunna's appearance on BBC2's Daily Politics, assuming that he would be torn apart by Andrew Neil. But Umunna seemed to know more than Neil about American tax law that makes a British company such a desirable target for a US-based multinational. Neil abandoned his feeble attempt to accuse Umunna of interfering in the workings of the market and moved on.
Perhaps Umunna is like Blair at his worst, clever but shallow. But Blair at his worst would be better than most of the possible leaders Labour has to offer. Which is why some of my fellow Kremlin-watchers thought that Umunna's aspirational interview with The House was unsubtle positioning for the leadership, should Labour lose the election next year. I am sure it was, but the more interesting thing about Umunna is the seriousness with which he is preparing for office. He talks to Mandelson, Blair, Heseltine and Andrew Adonis about how to make things happen. "I'm a sponge for the wisdom and experience that lots of these people are happy to share," he said, a little obsequiously.
For someone who hasn't been a minister, he has learned fast. Look out for Labour's plans for student fees, on which Umunna is working with Liam Byrne, the party's universities spokesman. I understand that Ed Miliband's preferred graduate tax is not going to happen – mainly because it would cost more in the short run and the money would have to come out of Umunna's business department budget.
Umunna is interesting because he is better than either Miliband or Ed Balls at presenting Labour as the pro-business, aspirational face of reform capitalism. His media performances have been increasingly confident. Win or lose next year, he is likely to be one of Labour's main players. As the economy grows, he will be well placed to move the party on from complaining about the cost of living to identifying Labour with people who want to make money and get on in life. "So long as they pay their taxes."
Register for free to continue reading
Registration is a free and easy way to support our truly independent journalism
By registering, you will also enjoy limited access to Premium articles, exclusive newsletters, commenting, and virtual events with our leading journalists
Already have an account? sign in
Register for free to continue reading
Registration is a free and easy way to support our truly independent journalism
By registering, you will also enjoy limited access to Premium articles, exclusive newsletters, commenting, and virtual events with our leading journalists
Already have an account? sign in
Join our new commenting forum
Join thought-provoking conversations, follow other Independent readers and see their replies