Commonwealth Games 2014: Speak out against homophobia, Mr Salmond
The sad reality is that homophobic states are more likely to jail LGBTI athletes than allow them to participate in Glasgow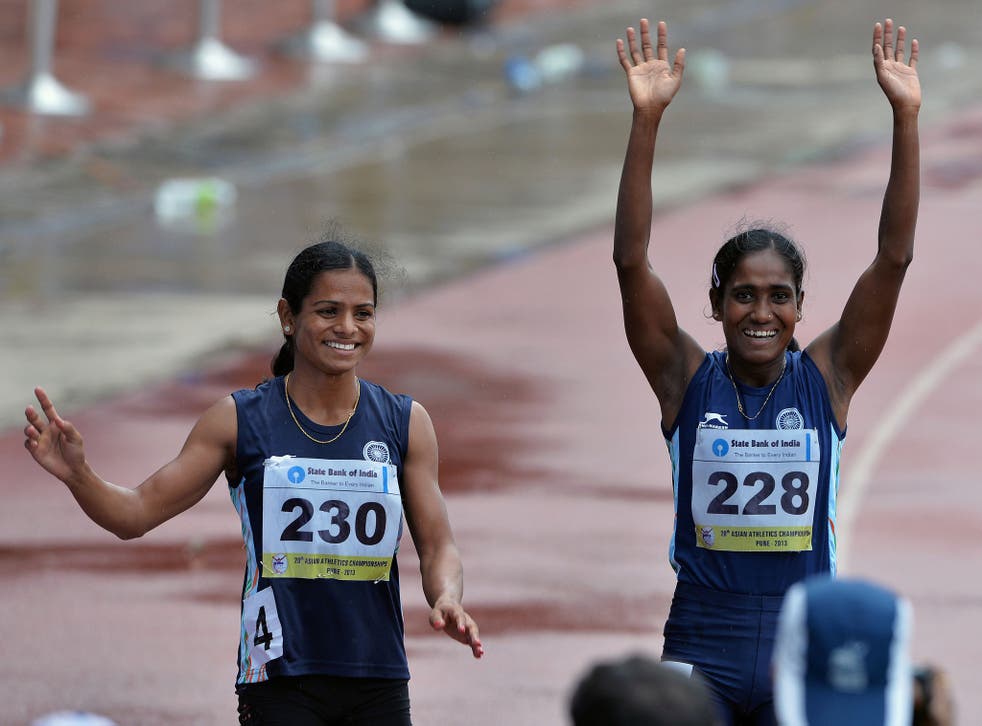 Dear Alex Salmond,
We are immensely proud, honoured and grateful to your government for its commitment to equal human rights for lesbian, gay, bisexual, transgender and intersex (LGBTI) people - most recently its support for same-sex marriage.
Now we ask you to continue and extend your support.
I appeal to you to speak out - during the Commonwealth Games - in defence of the human rights of LGBTI people who suffer grave persecution in 42 out of 53 Commonwealth member states - and, given this persecution, to offer a specific, warm Scottish welcome to LGBTI athletes arriving in Glasgow.
Article 7 of the Constitution of the Commonwealth Games Federation states: "There shall be no discrimination against any country or person on any grounds whatsoever, including race, colour, gender, religion or politics."
Despite this ban on any and all discrimination, which is also enshrined in the Commonwealth Charter, 80 per cent of Commonwealth countries discriminate against LGBTI people.
These nations have laws that criminalise homosexuality, even between consenting adults in private. Seven of these nations stipulate a maximum penalty of life imprisonment. In parts of two Commonwealth countries - Nigeria and Pakistan - LGBTI people can face execution under Sharia law.
Prejudice, discrimination, hate crime and legal victimisation against LBGTI people is widespread and draconian in 4 out of 5 Commonwealth countries. This homophobic hatred is so great that it is likely to prevent LGBTI athletes securing access to top class sports facilities and training camps. It is also likely to inhibit their equal, open and fair selection for the Commonwealth Games. This needs to be challenged.
The sad reality is that homophobic Commonwealth states such as Cameroon, Uganda, Brunei and Nigeria are more likely to jail LGBTI athletes than allow them to participate at the Glasgow games.
Already, we've heard that a world class Indian 100 metre sprinter, Dutee Chand, has been barred by her country's Commonwealth Games selectors because she is intersex.
While all participating countries agree to accept the Commonwealth Games constitution, which includes Article 7, this is a mere formality. They have never been specifically asked to agree to non-discrimination. Most play lip-service to this fundamental principle: that discrimination has no place in sport.
Although the Glasgow 2014 organisers cannot be held responsible for the anti-gay laws in of 4 out of 5 Commonwealth member states, it does have a responsibility to ensure that there is no discrimination by participating nations in the selection of their national teams.
It is not unreasonable to say that countries that refuse to support Article 7 - or that perpetuate discrimination in access to sports facilities, training camps or team selection - should be barred from participating in the Commonwealth Games.
If they are not prepared to abide by the rules of Article 7 they have no right to come to Glasgow or future Commonwealth Games.
A commitment to non-discrimination needs to come from the top and be publicly visible at both national and international levels. That is why I am appealing to Mr Salmond as First Minister of the host nation. Your support can set an equality bench mark, to the credit of yourself and Scotland.
A public statement by you would not only reinforce Scotland's commitment to uphold universal human rights and Commonwealth values; it would also represent a specific and notable step forward in the defence of the human rights of LGBTI athletes and citizens across the Commonwealth.
Yours sincerely,
Peter Tatchell
Director
Peter Tatchell Foundation
Register for free to continue reading
Registration is a free and easy way to support our truly independent journalism
By registering, you will also enjoy limited access to Premium articles, exclusive newsletters, commenting, and virtual events with our leading journalists
Already have an account? sign in
Register for free to continue reading
Registration is a free and easy way to support our truly independent journalism
By registering, you will also enjoy limited access to Premium articles, exclusive newsletters, commenting, and virtual events with our leading journalists
Already have an account? sign in
Join our new commenting forum
Join thought-provoking conversations, follow other Independent readers and see their replies