Congratulations David Cameron! You now have an alarmingly anti-gay Culture Secretary
Although luckily for John Whittingdale, there aren't too many LGBT people in the arts...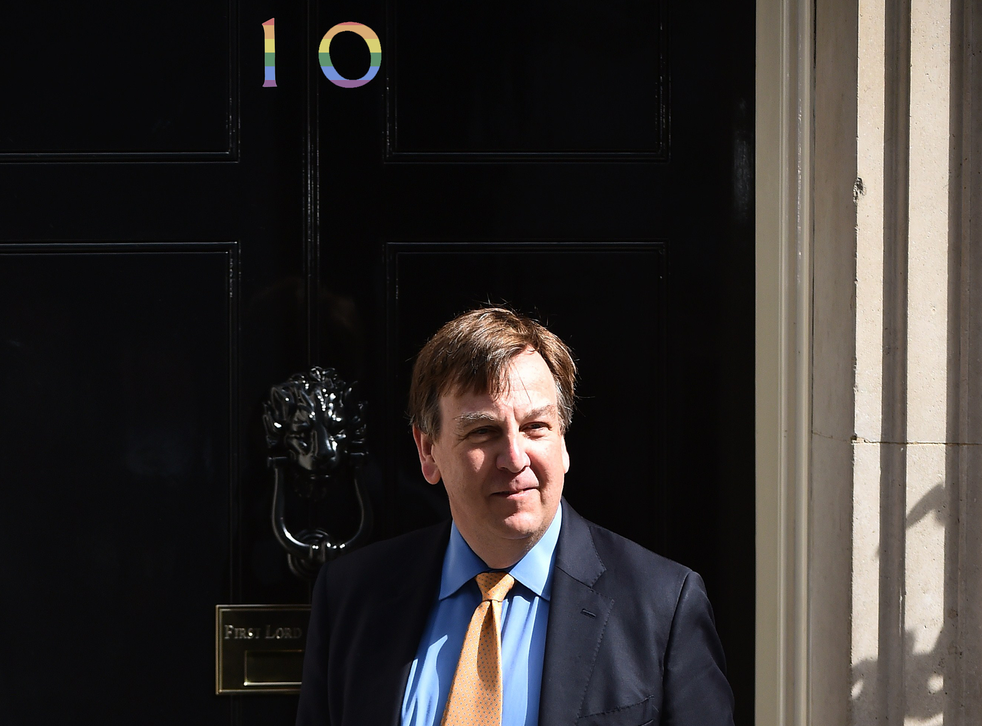 Shortly before polling day an editor at a leading gay publication sent a text message asking whether I would write on why the Tories were still homophobic and "not safe for gay voters".
Firstly, I thought, who are these "gay voters"? Some monolithic entity that flock to Soho's polling stations in their thousands, armed with interpretative dance moves and pens, ready to cast their votes for Labour? I didn't think so. But more crucially, I didn't subscribe to the view that anyone high-ranking in the Tories were so set against gay equality. The greying old male dinosaurs of the party, maybe, but not those in the most dominant Cabinet positions, who had previously at least paid lip-service to LGBT rights.
But now, at the helm of the UK's Culture department is John Whittingdale, the MP for Maldon, after being promoted to Secretary of State in David Cameron's gleeful reshuffle yesterday.
Firstly, lets start by wishing John a collective Congratulations. Congratulations, hun. You know, we're just lucky that there aren't many gay people in the arts. So it was a straight choice. Not only does he love "television, films and music" (what a shoo-in!) – he also has an abysmal voting record on gay equalities.
According to They Work For You, Whittingdale's voting record is alarming. In 1998, he voted against reducing the age of consent for homosexual acts to 16. In 2013 he voted "very strongly against" allowing the marriage between two people of the same sex. Oh, and he's also moderately against laws to promote equality and human rights. Ideal.
Appointments in David Cameron's Tory government

Show all 7
While this was likely to be smart appointment for Cameron in his crusade over the next five years to appease his party's right-wing backbenchers, and maintain control over his thin majority, by doing this he's also stuck his middle finger up at the LGBT community. Although that said – with the appointment of Caroline Dinenage as his new Equalities Minister – it's really two fingers (you can view her questionable record here).
I can handle a man in a van winding down his window and screaming "Batty boy!" at me as I walk past Highbury and Islington Station. I mean, who says that? A good old-fashioned "faggot" is surely a more appropriate way to express your outdated homophobia, rather than a novelty bit of Jamaican patois?
But what's much harder to deal with is when brutal homophobia isn't just at the bottom of society, but also at the top. Having a straight male in control of the UK's Culture Department, who once expressed that same-sex marriage would bring "distress for many", is hardly filling me with confidence that the Tories are willing to undertake the hefty task of tackling homophobia in all other areas. Adding insult to injury, Whittingdale has also said that he does "not believe that there is a strong demand for [same-sex marriage] from the gay community." Thanks for consulting us on that one.
As Cameron endeavours to heal the scars that gay marriage inflicted on his party, what this appointment has done is sent out a message to LGBT people: "Come on now, stop complaining, you've had your time in the spotlight. Time to put this gay business to bed now." 2020 really couldn't come sooner.
Register for free to continue reading
Registration is a free and easy way to support our truly independent journalism
By registering, you will also enjoy limited access to Premium articles, exclusive newsletters, commenting, and virtual events with our leading journalists
Already have an account? sign in
Join our new commenting forum
Join thought-provoking conversations, follow other Independent readers and see their replies