Could a refurb of parliament mean a revolution for democracy?
The November 6th screening of Riot From Wrong in parliament is a wake up call for politicians. Our democracy needs a third chamber and now is the time to build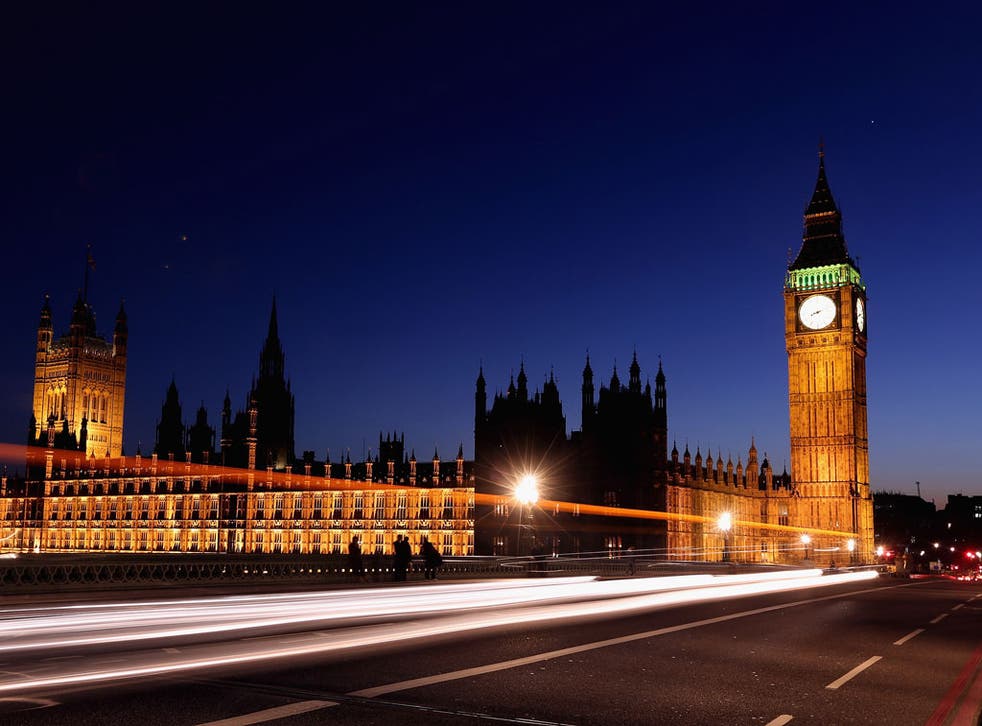 In defence of his wicked plot to blow up the seat of our democracy, Guy Fawkes explained:"a desperate disease requires a dangerous remedy". 407 years later and if public perception is any indicator, the disease he sought to remedy is more virulent than in remission.
As a tourism magnet protected by UNESCO at least, Charles Barry's gothic masterpiece on the banks of the Thames is in rude health, but its incumbents are singularly failing to ignite the interest of those who pay for and elect them.
Polling data from Ipsos Mori shows 56 per cent of the British public know little or nothing about the Westminster parliament. Further research from the Hansard Society suggest only 19 per cent of the nation feels parliament works for them, with an overwhelmingly majority feeling it is unrepresentative of their society. Push this out to the regions and the sense of detachment widens.
Well over half of people in the north of England say they are no longer interested in the place, a figure that ominously reaches over 60 per cent in Scotland. Next, factor in the social shakedown which demonstrates deep hostility or disinterest amongst manual workers compared to high levels of interest amongst the most economically successful, and the vapours should be up for constitutional explosion. Which of course they're not.
In the modern age, our antique parliamentary democracy rumbles on without the interest or trust of its ostensible masters, impervious, it seems, to indifference and lack of deference. But an opportunity has arisen – paradoxically as a direct consequence of its physical age – to light a new fuse within the system.
The Palace itself, home to both Houses of Parliament has fallen into disrepair and requires vast refurbishment at a possible cost to the same public of £1bn. Work could start as soon as 2015 and for its duration, temporary replica chambers of parliament may need to be convened, so an opportunity exists for an experiment.
We should immediately consider the addition of a "third chamber"; a dynamic public forum, programmed by British citizens, but hard wired and formalised into the official business of the house; fusing the focus of our democracy with the realities of it. Tomorrow, an example of how culturally explosive this idea could be will be provided to parliamentarians.
A collective of young people from Hackney - who right in the middle of the 2011 riots went out onto their streets to film destruction in search of solution – will screen their findings in parliament. As I have witnessed, their film, Riot from Wrong is as stirring in spectacle as their Q&A sessions are inspiring in form; young individuals taking hold of their realities and feeding in responses to improve our society and our democracy; just what parliament is intended for, but is failing to do.
Imagine if citizens like the remarkable Riot from Wrong collective didn't have to rely on the outside hope of an arbitrary, sympathetic MP to take in their idea and creativity, and didn't then have to rely on the will and resources of that MP's office to book a room, take on the related admin and promote the event internally, often to MPs flitting in for five minutes whilst hammering blackberries.
Imagine if it was their democratic right to table a screening and debate in a new Third Chamber public forum? That on a weekly basis they could independently submit their joint voices to the parliamentary table office, just as MP's have to - often for debates on the most esoteric, obscure and irrelevant of subjects - and that their event was then put on the order paper for a given day, and by extension advertised officially within parliament, as parliamentary event under the Dieu et Mon Droit crest.
Imagine even further that mindful of regional media coverage, a culture was created where regional party whips then pressurised their local MPs to attend and engage with active constituents not only on equal terms, without the intimidation and fusty processes of the place, but within a live arena convened with initiative and ownership, with the citizen as the host?
Such an experiment cold allow a vivid kick to our democratic paradigm; all possible and ready for road test during the construction work parliament must undergo. But if an atmosphere of meaningful engagement on an equal playing field is to be generated, and a higher quality of democracy is to be constructed, risks - a lot less dangerous than those suggested by Mr Fawkes but just as vital - will need to be taken.
Register for free to continue reading
Registration is a free and easy way to support our truly independent journalism
By registering, you will also enjoy limited access to Premium articles, exclusive newsletters, commenting, and virtual events with our leading journalists
Already have an account? sign in
Join our new commenting forum
Join thought-provoking conversations, follow other Independent readers and see their replies