Cruise missiles, a prince's prayer, polls and poetry and matches and hatches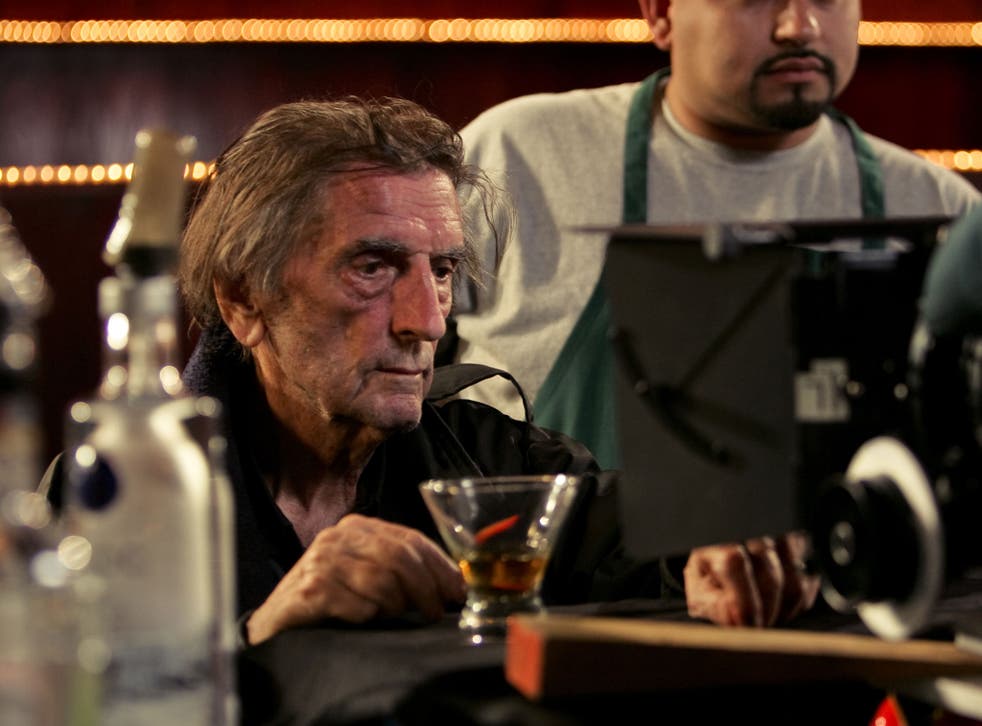 War of words
As the backlash to Tom Cruise's statement – sorry, "joke" – that making his movies feels like going war in Afghanistan continues, the actor Mark Wahlberg pitched in with a rant last week that pointed out: "For somebody to sit there and say my job was as difficult as being in the military? How dare you, while you sit in a make-up chair for two hours." Wahlberg continued: "I don't give a shit if you get your ass busted. You get to go home at the end of the day. You get to go to your hotel room." But while many would applaud Wahlberg's assertion, our man in Hollywood reports on a recent conversation with the actor Harry Dean Stanton in which the true danger of making movies was revealed. For his new film Carlos Spills the Beans, in which Dean Stanton – a veteran of the Second World War – plays a barfly called Rhino, one scene involved a challenge as to who can eat the most red chillis without taking a drink. Dean Stanton says: "We used real chillis on the set and everyone's faces went beetroot red. I started thinking: 'Oh well, whatever will be, will be. I couldn't care less now. I'm 87 years old.'"
A real royal anthem
Prince William "rocking out" with Jon Bon Jovi was a viral highlight of the week. But what was he singing? Our sources picked up this through a hidden microphone: "Daddy used to talk to the plants/ Waiting for the crown/ He's waited so long … It's tough, so tough/ Kate she plays with Georgie all day/ Waving to the folk/ Who give us the pay/ We love, we love/ She says, "We've got to hold on/ For what we want/ While Granny's on the throne/ We may make it or not/ We've got each other/ And that's our lot/ For now / We'll just rock the cot!/ Whoah, we're halfway there/ Whoah, living as an heir/ Take one's hand/ We can make it I swear/ Whoah, living as an heir!" (fade out for a generation).
Diamonds are 'Viva Forever'?
The Fine Jewellery Sale at Bonhams on 5 December includes a number of items with pop-culture provenance. If the tiara worn by Victoria Beckham at her wedding doesn't grab you at £18,000-£25,000, consider bidding for "selected jewels from the collection of bestselling author Barbara Taylor Bradford" (from £13,000 to £460,000). Could Mrs B's decision to part with her "fairy-tale gold and diamond crown" be an attempt to tell us something?
Polls positions
Five things we learnt from recent surveys:
1 People are having sex less (National Survey of Sexual Attitudes and Lifestyles)
2 Households are less optimistic about their finances (Market Household Finance Index)
3 Consumers are feeling optimistic about the economy (Tesco)
4 "Happiness is love" (the ultimate finding of the 75-years-in-the-making $20m Harvard University US Grant Study)
5 Kate Windsor and Simon Cowell are the people we would most and least like to see on a Christmas card this year (PaperShaker)
Birth of a trend, ew
We keep their first teeth, and now the "sustainable artist" Amanda Cotton has come up with a novel way to immortalise your baby's earliest moment: the placenta picture frame. It's incredible no one's thought of it before. According to reports, you keep the placenta in a cool box and then Miss Cotton cooks it and arranges the fragments in a resin mould. "It is my belief that human by-products have a valid aesthetic value," the artist says. The art collector Charles Saatchi was unavailable for comment.
The skinny on George
He played Batman in the 1997 film Batman & Robin, but last week George Clooney admitted that he might have been more suited to the role of the Joker. The notorious prankster told the New York Post: "I do enjoy whenever an actor's trying to lose weight having the wardrobe people take in their clothes. It makes me laugh watching them eat, like, a grape the next day. It's good fun." Could that be the reason his Gravity co-star Sandra Bullock looked so, ahem, weightless in that space capsule?
For no rhyme or reason
The first in an occasional series of limericks based on recent events:
Last week Boris Johnson did tell us
That we were all jolly good fellas
Wave wads at the needy
It's great to be greedy
And all who don't think so are jealous
What, no 'We are Family'?
You get a column in a Sunday paper and form dictates that you need to do something to put in it to make you look dedicated and urbane. So you catch wind of something called Wedding Disco and the "Your favourite songs from the best night of your life" subhead draws you in. So off you (by which I mean I) go expecting confetti, the works. What greets you is a bunch of people in a bar with two DJs playing in the corner. But then, at around 11pm, a strange thing happens. The cool Camden crowd loosens up. "Pretty Woman" appears to be the catalyst, but "Oops Upside Your Head" does nothing to diminish the lack of inhibition. "Brilliant idea!" I shout to the DJ. "It's a stupid idea but that's why we love it," the young man, known here as Billy Best Man, shouts back. "Just wait till you see what we've got planned for New Year's Eve."
Hero of the week
Fans of Towie will be familiar with Joey Essex, the 23-year-old club promoter who entered that show in series two and is now in the jungle on I'm a Celebrity … Get Me Out of Here!. He made quite an entrance. In his first week he had to admit that he could not tell the time, and then did unspeakable things to the English language as he said he did not like to "confrontate". We've been here before with Jade Goody, of course. And our first reaction is always: "How the hell did this person make it through the education system?" But then, as with Goody, you scratch the surface and discover the mitigating circumstances; in this case, Essex's mother committed suicide when Joey was 10. But this is no plea for sympathy. Rather, it's an appeal on two fronts: first, that if it's not too late the publishers of next year's Totes Ridictionary (a dictionary of new terms) give Essex a job as a lexicographer. And second, that the lad is given a My Fair Lady-meets-reality-TV makeover in a show called, what else?, Educating Joey Essex.
Register for free to continue reading
Registration is a free and easy way to support our truly independent journalism
By registering, you will also enjoy limited access to Premium articles, exclusive newsletters, commenting, and virtual events with our leading journalists
Already have an account? sign in
Register for free to continue reading
Registration is a free and easy way to support our truly independent journalism
By registering, you will also enjoy limited access to Premium articles, exclusive newsletters, commenting, and virtual events with our leading journalists
Already have an account? sign in
Join our new commenting forum
Join thought-provoking conversations, follow other Independent readers and see their replies