Daily catch-up: Ancient Labour rivalries – Bevan versus Morrison
Plus more on postcapitalism and Hillary Clinton's emails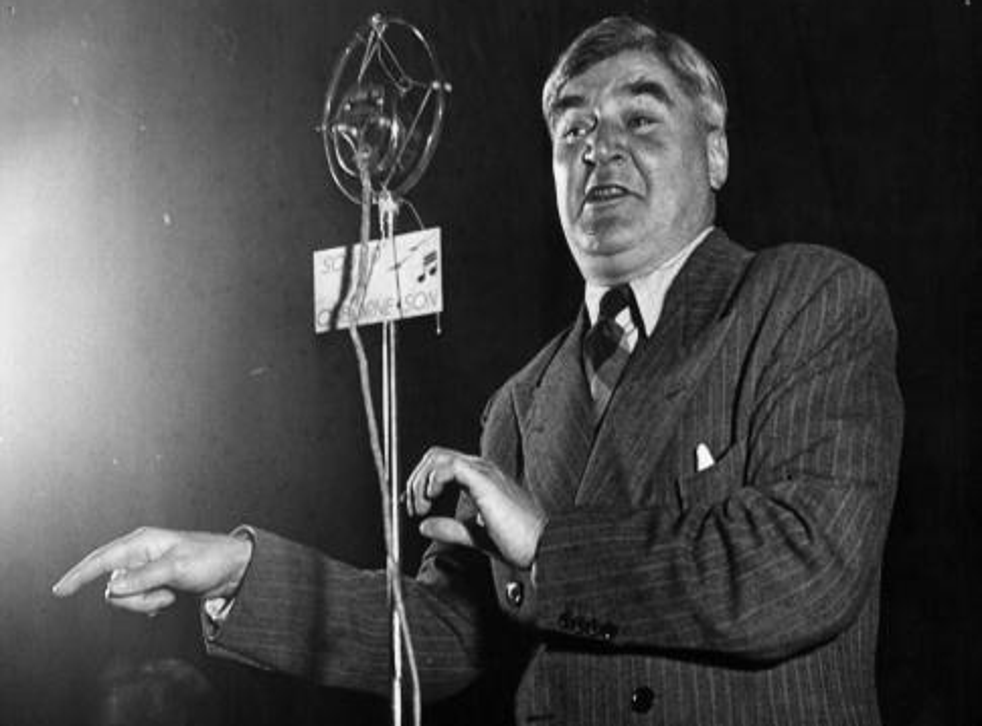 There is a fine tale about the ambitions of Nye Bevan (pictured above) in Nick Thomas-Symonds's biography of Clement Attlee.
Hugh Dalton recorded a story John Freeman recounted to him about Bevan in 1951:
Clem, having asked Nye to come and see him: "You're the only member of the Government who hasn't advised me yet who should be the next Foreign Secretary."
Nye: "Oh, I'd like it myself."
Clem: "I've been looking up the records, and I find that the Foreign Office has never led on to the Premiership."
Nye: "Oh, then give it to Herbert."
Attlee's records were not strictly accurate, as Thomas-Symonds notes, because Lord Rosebery went straight from Foreign Secretary to Prime Minister in 1894. But it is a good story and, as the Labour Party has ceased to exist, its history is all we've got.
• Julian Gough's review in the Irish Times of Paul Mason's Postcapitalism is highly commended. Here is a sample:
"A further long aside, on the Fragment on Machines (an almost illegible few pages of scribbles made in a notebook by Karl Marx in 1858), comes amusingly close to religious scholarship. The fragment (a relic!) was saved, but not read, by Engels; stored in Germany; bought by the USSR in the 1920s; finally appeared in Europe in the 1960s; and was published in English only in 1973. Mason worries away at these scribbled pages – interpreting, expanding – until he's convinced himself that Marx predicted the internet: 'In short, he had imagined something close to the info-capitalism in which we live.'
"It is rather like watching a believer find the face of the Virgin Mary in an old biscuit found down the back of the sofa."
My interview with Mason is here, and part two is here.
• Bursting with pride on discovering that one of Hillary Clinton's emails that has been published is an article of mine, sent to her by Sidney Blumenthal, her adviser, within moments of it going online after the election of Ed Miliband as Labour leader five years ago.
Considering the hazards of prediction, that one has stood the test of time pretty well.
As for the whole Hillary email "scandal": as I understand it, as Secretary of State she sometimes sent and received electronic messages. This means she is unfit to be president because America.
• And finally, thanks to Moose Allain for this:
"The best way to view the Higgs boson is through a colliderscope."
Register for free to continue reading
Registration is a free and easy way to support our truly independent journalism
By registering, you will also enjoy limited access to Premium articles, exclusive newsletters, commenting, and virtual events with our leading journalists
Already have an account? sign in
Join our new commenting forum
Join thought-provoking conversations, follow other Independent readers and see their replies