The Independent's journalism is supported by our readers. When you purchase through links on our site, we may earn commission.
Daily catch-up: guttering snodgripes, pedantic fun and politicians' instincts
All you really need to know. There are also some pictures of kittens on the internet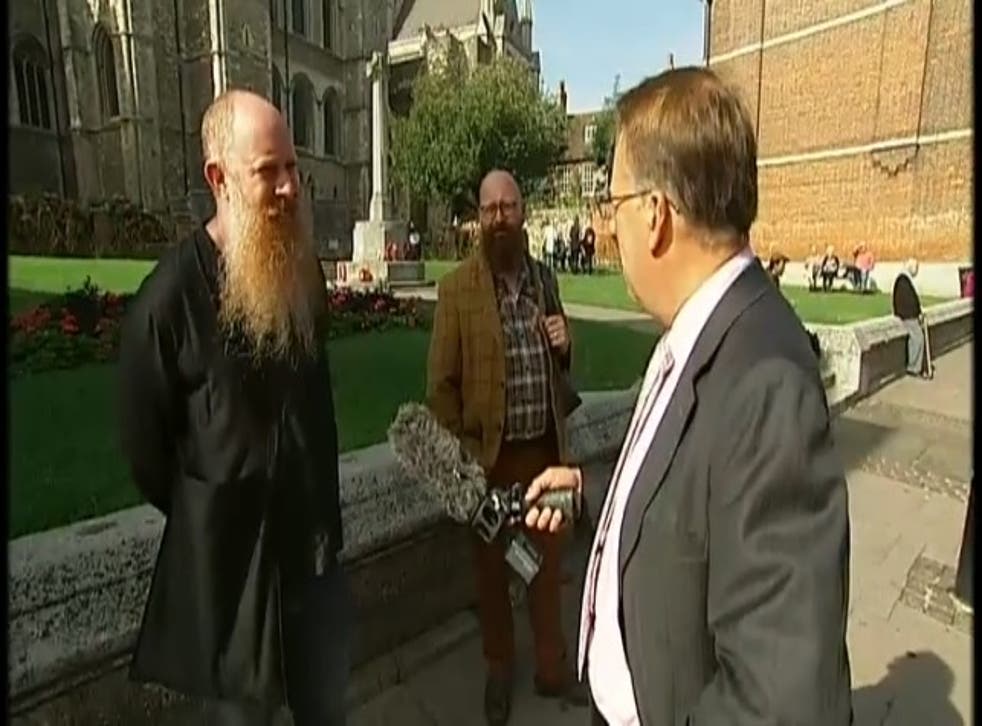 1. Important news from the Rochester and Strood by-election. James Worse (above left) has been in touch to clarify his description of Mark Reckless, the MP who defected to UKIP. What he told Michael Crick was: "The man's a flouty pelmvessel. He should be hoddered into solulence, literally." There is of course no such thing as a poundvessel, which is how I had rendered it originally.
Mr Worse, who describes himself as a spoken word performer and percussionist (Hand of Stabs), added: "He's a guttering snodgripe."
He was speaking in Worsicles. I am so glad to have cleared that up.
2. "It is I." "That must be they." "It's we." Cracking good pedantic fun: Tom Freeman on Steven Pinker and his critics, in the course of which he quotes this chunk from the American Heritage Dictionary:
"Traditional grammar requires the nominative form of the pronoun in the predicate of the verb be: It is I (not me); That must be they (not them), and so forth. But in less formal contexts the nominative pronoun can sound pretentious and even ridiculous, especially when the verb is contracted, as in It's we. The traditional rule creates additional problems when the pronoun following be also functions as the object of a verb or preposition in a relative clause, as in It is not them/they that we have in mind, where the plural pronoun serves as both the predicate of is and the object of have."
3. I once apologised to Norman Baker for suggesting that he was more sensible than he is. My article about his resignation as a minister is in The Independent today.
4. Mark Pack says this is still the Amazon review of which he is most proud.
5. "Politicians end up doing what they are compelled to by their instincts." Janan Ganesh had a brilliant column in The Financial Times yesterday on how politicians try to pursue strategies but usually make decisions from instinct. Of the core-vote strategy ascribed to Ed Miliband, he said:
"Mr Miliband does not have a 35 per cent strategy. He has a 35 per cent world view. He is authentically leftwing and was only ever going to seek a leftwing path to power."
The photograph of the Labour leader giving money to a Romanian beggar last week captured the struggle between instinct and calculation perfectly.
_______
6. And finally, thanks again to Chris Heaton-Harris for this:
"Run a marathon in ill-fitting trainers and you'll almost certainly suffer agony in defeat."
Register for free to continue reading
Registration is a free and easy way to support our truly independent journalism
By registering, you will also enjoy limited access to Premium articles, exclusive newsletters, commenting, and virtual events with our leading journalists
Already have an account? sign in
Register for free to continue reading
Registration is a free and easy way to support our truly independent journalism
By registering, you will also enjoy limited access to Premium articles, exclusive newsletters, commenting, and virtual events with our leading journalists
Already have an account? sign in
Join our new commenting forum
Join thought-provoking conversations, follow other Independent readers and see their replies