Daily catch-up: £12bn welfare spending cuts – more achievable in theory than in practice
Plus Moose Allain's cartoon, and some ancient history of the campaign for 'fair votes'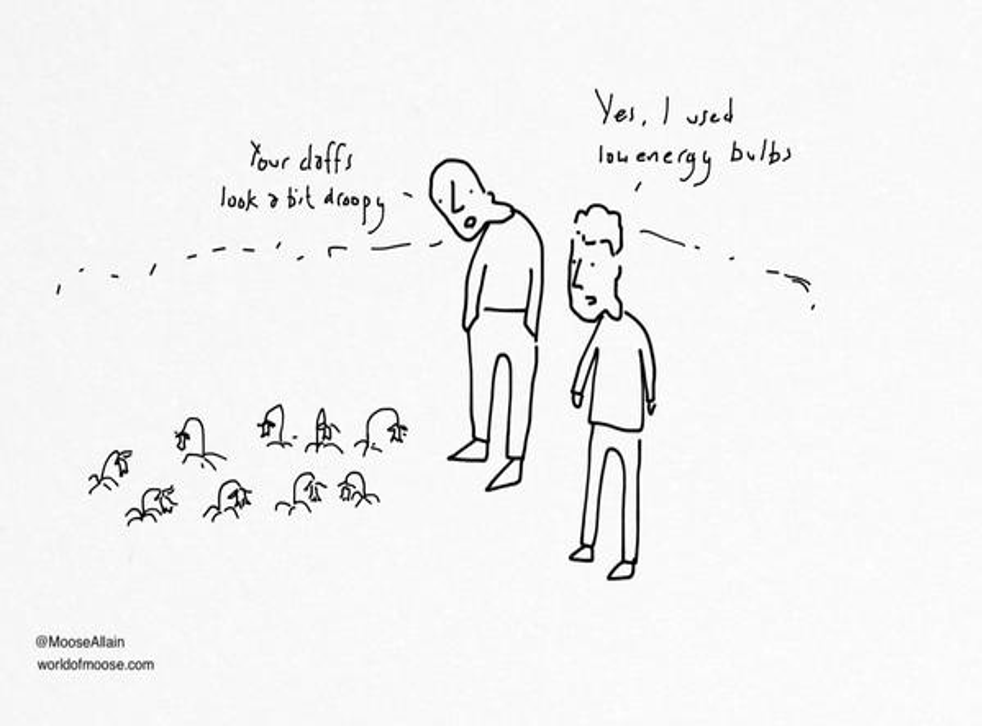 1. I've gone on about the genius of Moose Allain before. Here is one of his cartoons, called "Daffs". Follow him on Twitter, where he comes up with jokes all the time (yesterday he descaled his piano). Go to his shop. Join the fan club.
2. Is a £12bn-a-year welfare cut achievable? Flip Chart Rick looks at the numbers. He concludes that it would require wages to rise rather more than expected (which would make it easier to cut the tax credits bill).
But anyone who looks at the numbers does scratch their head and wonder if it shouldn't be possible. One of the Prime Minister's quiz questions that he likes to ask sceptics is, What proportion of the defence budget does housing benefit represent? (The answer is: about two-thirds.)
Michael O'Connor even pointed out (in a comment on one of Rick's previous posts) that so much unprotected welfare spending goes to families on above median incomes that it would be theoretically possible to cut £12bn and to leave the distribution of income more equal than before.
3. A fifth candidate for Labour leader has emerged. S'iacthanyg the Damned. Via Stephen Bush and Jules Mattsson.
4. Unexpected generous tribute to Alan Rusbridger, outgoing editor of The Guardian, from Paul Staines, otherwise known as Guido Fawkes.
5. As a footnote to my complaint yesterday about the feeble-mindedness of "it was the voting system wot won it for the Tories", Dan Hodges has a splendid rant at the confusions of the electoral reform addicts.
And I was reminded of the Independent's front page five days after the election in 2005 (right). Those were the days of righteous indignation. Labour under Tony Blair had won 35.2 per cent of the vote but 55 per cent of the seats and a majority of 66.
What we might have wanted was the Conservative-Lib Dem coalition (two parties that between them won 54.4 per cent of the vote) five years early. I don't think.
But it wasn't clear what we did want. Simon Kelner, the editor, appointed a senior executive to come up with a voting system that The Independent could support, as it was going to become a bit embarrassing writing those thundering leading articles condemning "what we got" without specifying "what we should have got" and how we should have got it.
Said executive was unable to come up with a voting system that Kelner and other senior people liked and the noisy campaign for "fair votes" was quietly dropped.
That front page used to hang in the corridor outside my office. Never failed to raise a smile when I passed.
6. And finally, thanks to Tom Freeman for this:
"My horoscope says: 'A mistaken forecast will create an unappreciated paradox.' I don't get it."
Join our new commenting forum
Join thought-provoking conversations, follow other Independent readers and see their replies