David Bowie has gone from new to old – and what a beautiful thing it is
This artist, approaching 70, has created a beautiful record from his own history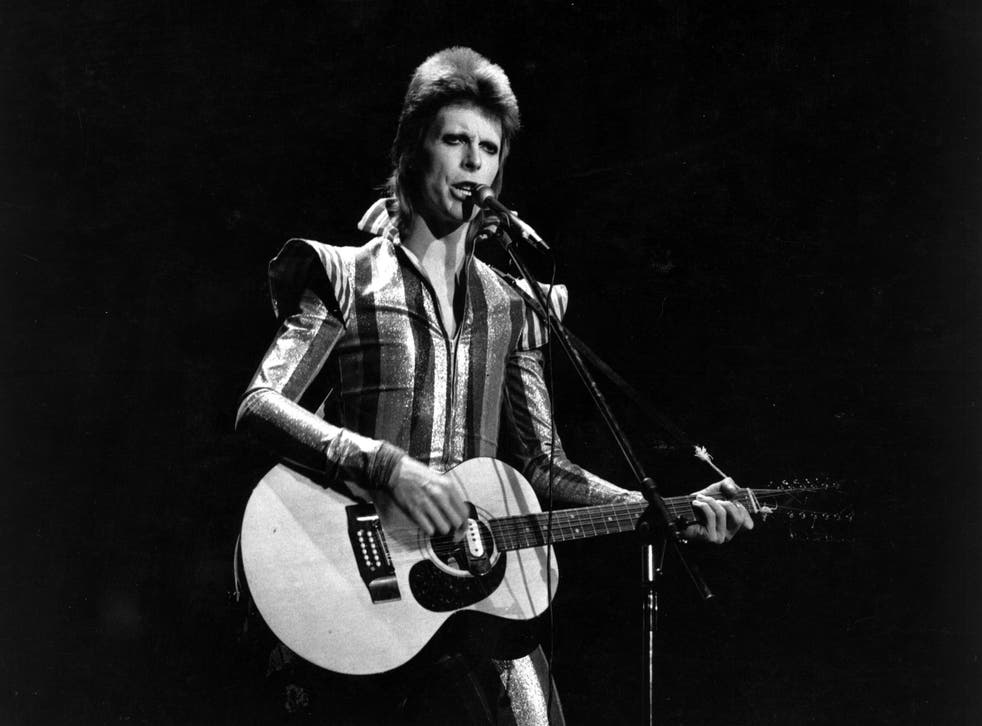 It's hard to keep a secret in the media. If somebody famous is getting divorced, or arrested, or exposed in the tabloids, then nosy meddling journalists like me tend to know about it before it happens. If the famous person is making a film or releasing a new album or writing another book, then we're supposed to know about it, months or even years in advance.
So it came as a complete surprise this morning when David Bowie released a beautiful new single called "Where Are We Now?", with an album soon to follow, and nobody knew anything about it. That is until they played the song on the Today programme on Radio 4 – it having been put on sale on iTunes at five o'clock in the morning – and a nation awoke to the strains of a sad, thoughtful man remembering the places he used to go in Berlin in the 1970s.
Yesterday was Bowie's 66th birthday, and his voice on the record sings sadly, fondly, about the railway station in Potsdamer Platz, the Dschungel nightclub on Nürnberger Strasse, bridges, checkpoints, department stores, "a man lost in time", "just walking the dead".
"Where Are We Now?" is the sound of a man revisiting the city where he wrote several of his classic albums – though whether he has gone back on foot, or in his mind, is hard to tell. Also, he's wearing a T-shirt that says Song of Norway on it. Now, in 1969, a woman called Hermione Farthingale, then the great love of Bowie's life, left him to go and be in a film. It was said he never got over it. That film was called Song of Norway. So what does it all mean? Bowie used to eschew nostalgia, always preferring the new. Now, four years off his seventies, with rumours of ill-health abounding (though always denied), he has created a beautiful new thing by rummaging through in the jigsaw pieces of his life and throwing them around, seeing where they lie.
The video for the song shows Berlin's black and white streets, apartment blocks, the Tacheles artists' squat, the TV Tower. Bowie's face sings on a sort of Siamese doll in a studio, with a woman's face squashed next to his (it seems she may be Jacqueline Humphries, wife of the artist Tony Oursler who made the video). Objects from his past, references to other records, crop up around him. Then the lyrics become sweetly, romantically clichéd: "As long as there's rain, as long as there's rain, as long as there's fire, as long as there's fire, as long as there's me, as long as there's you." It's such a lovely record. It makes him sound so very… human.
Oh, Taylor! How could you?
I was so enjoying Taylor Swift, the American pop superstar, going out with Harry Styles, the British pop superstar. Her hair is so shiny, and his is so floppy – but they looked so sweet together, like pantomime children. She sings the one that goes, "We, are never ever, ever, getting baaaack together", and he sings the one about what makes you beautifuuuul.
They got together late last year, and one time they went on a day out in Yorkshire, like normal people! On New Year's Eve, they were in New York, not old, but they raced to Times Square and saw in the midnight hour with a big snog in the street, surrounded by thousands of normal people. Then they went on holiday to the Caribbean and posed for fan photos with normal people. And then they had a massive row and split up, like normal people. I may never get over it.
Register for free to continue reading
Registration is a free and easy way to support our truly independent journalism
By registering, you will also enjoy limited access to Premium articles, exclusive newsletters, commenting, and virtual events with our leading journalists
Already have an account? sign in
Register for free to continue reading
Registration is a free and easy way to support our truly independent journalism
By registering, you will also enjoy limited access to Premium articles, exclusive newsletters, commenting, and virtual events with our leading journalists
Already have an account? sign in
Join our new commenting forum
Join thought-provoking conversations, follow other Independent readers and see their replies