David Cameron wants to cut green taxes. But it's our reliance on fossil fuels that's to blame for rising energy bills
The review of green levies must be based on evidence, not ideology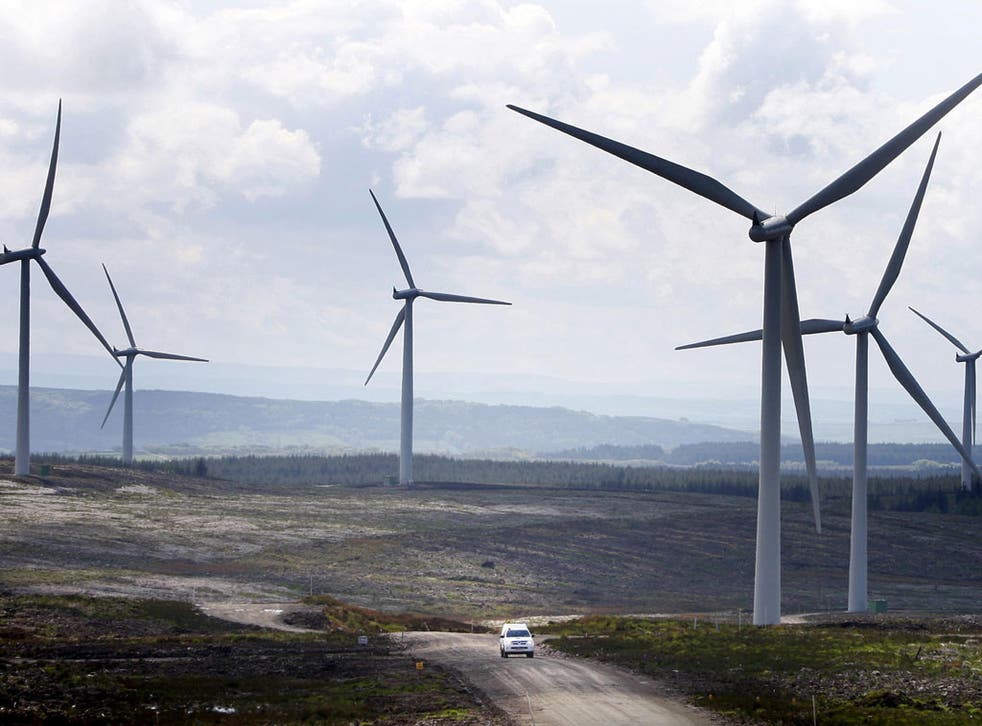 The Prime Minister's decision to review green energy taxes and regulations is an understandable response to heightened public concern about the affordability of heating and electricity, with average bills having increased by more than half over the past 10 years.
But the public debate has suffered from exaggerated claims and inaccurate information. Most of the rise in household dual fuel bills has been due to increases in the international price of natural gas, the majority of which the UK now has to import, and investments in energy networks. According to Ofgem, the energy regulator, wholesale electricity and gas costs have increased by 140 and 240 per cent respectively over the past decade.
Additional green charges account for only about £100, or 8 per cent, of an average annual dual fuel bill. More than half of the revenue raised is used to support energy efficiency measures for low-income households, a key measure for tackling fuel poverty. The rest represents a charge to discourage emissions of greenhouse gases as well as funding for the development of low-carbon energy sources, such as wind and solar.
Hence it is the UK's increasing dependence on expensive imports of fossil fuels, particularly natural gas, that is primarily responsible for driving up household energy bills, not Government policies to promote alternatives to them.
However, not all green policies are well-designed, so it is right for the Government to review their effectiveness and fairness, but the Prime Minister should not pre-determine the outcome by pledging to get rid of them. If energy efficiency and renewables are not funded from a charge on energy bills, then they would need to be supported from some other source, such as income tax.
Next week, the Institute for Fiscal Studies and the ESRC Centre for Climate Change Economics and Policy will publish a major assessment of the multitude of Government energy and climate change policies, showing how they are creating inconsistency and complexity. The Prime Minister and Chancellor should consider seriously the careful analysis presented in the report.
It is essential that the Government review of green energy policies is based primarily on evidence rather than ideology, taking into account not just the affordability of gas and electricity bills, but also the need to ensure that the UK makes a cost-effective transition to an energy system that is clean, efficient and secure.
Bob Ward is policy and communications at the ESRC Centre for Climate Change Economics and Policy at London School of Economics and Political Science.
Register for free to continue reading
Registration is a free and easy way to support our truly independent journalism
By registering, you will also enjoy limited access to Premium articles, exclusive newsletters, commenting, and virtual events with our leading journalists
Already have an account? sign in
Register for free to continue reading
Registration is a free and easy way to support our truly independent journalism
By registering, you will also enjoy limited access to Premium articles, exclusive newsletters, commenting, and virtual events with our leading journalists
Already have an account? sign in
Join our new commenting forum
Join thought-provoking conversations, follow other Independent readers and see their replies