David Tennant: When stars become salesmen they also become cheap
The actor is brilliant as  Richard II, but why does he choose to  appear in a television advert?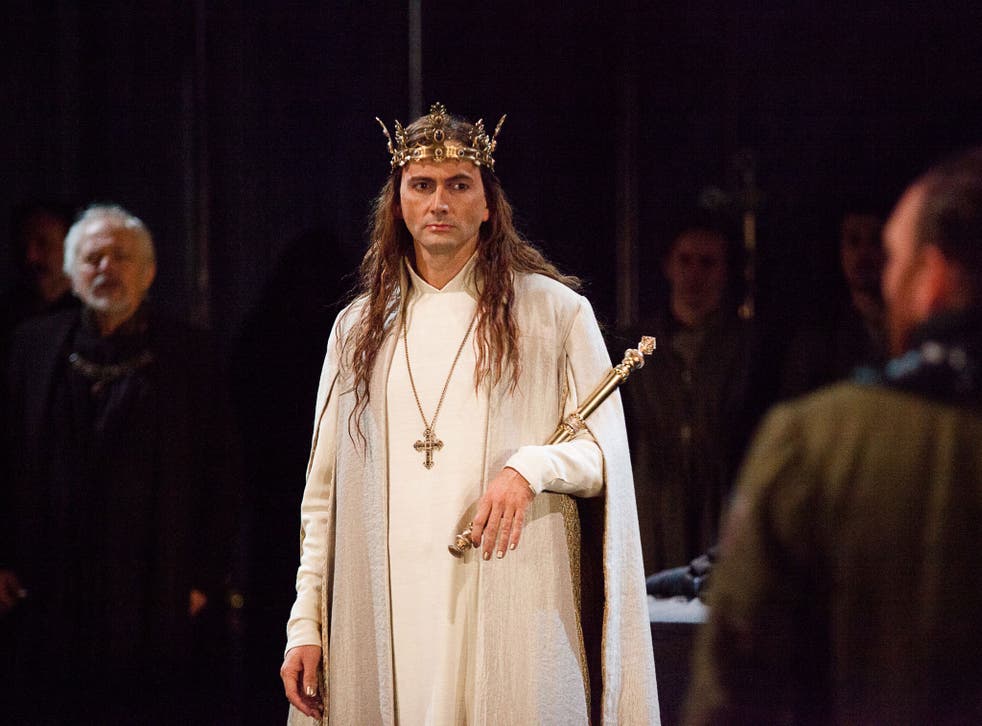 Why do stars become salesmen? Anyone who has seen David Tennant in the RSC's Richard II will, I hope, agree that he is one of our most brilliant, unusual and versatile actors. His TV performances are unforgettable, but on stage he makes history. I have never seen the king played with such verve and intricacy. I shook his hand after the performance at the Barbican and found him open and gracious. So why then does someone with his gifts and success choose to appear in a TV advert, in effect to become a salesman and a product all in one?
Why does Dawn French sell insurance, or Lenny Henry puff budget hotel rooms? Why does Stephen Fry give his name to various brands? Monica Ali and Tracey Emin, among others, became poster girls for M&S. High-end perfumes and watches use various obliging stars for their adverts and George Clooney – who could buy half of Oxford Street – becomes a sales rep for a coffee machine. I know and loathe the power of celeb and sex and the way business uses both to persuade you and me to buy shampoos because we are worth it, and scents that promise us a night with a star.
Chefs who have books to sell have sound reasons for advertising supermarkets, and it is a smart move by Sainsbury's to get the cool food blogger Jack Monroe. But actors, artists and entertainers shouldn't flog their talent and integrity. They may get loadsa dosh but it makes them look cheap. And makes fools of the rest of us.
Join our new commenting forum
Join thought-provoking conversations, follow other Independent readers and see their replies