Do you need 'psychotic' traits to be a comedian? Perhaps, but we just let loose the insanity that lives in ordinary folk
You can only be so mad when you've got a gig to perform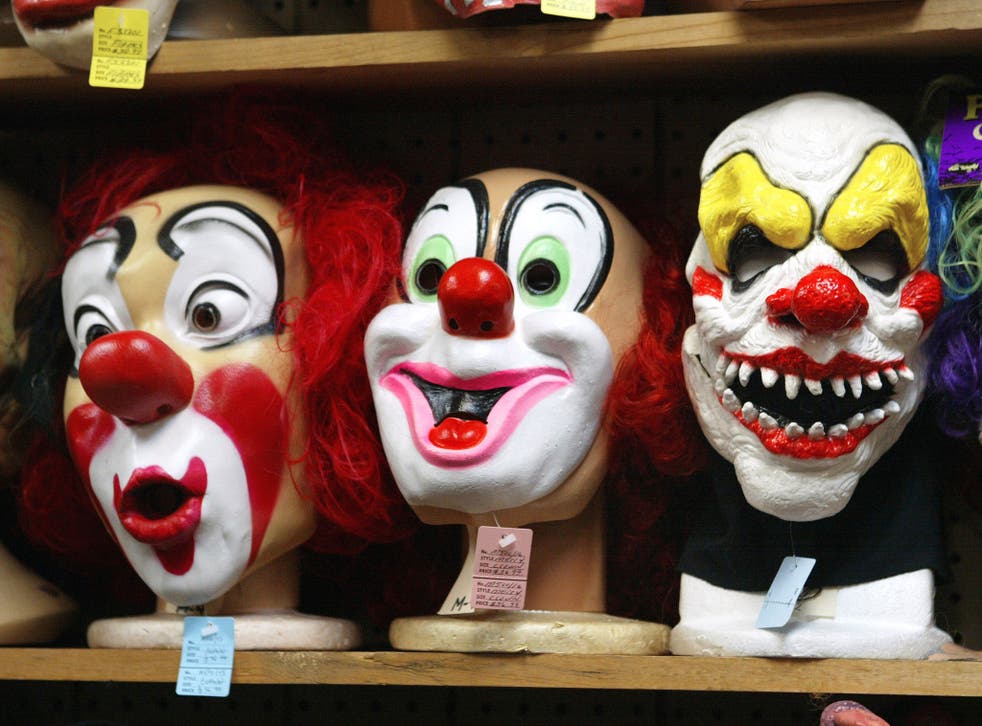 Once it was enough for an audience to content themselves that the comedians that made them laugh left the stage and wept into whisky night after night. That isn't the case anymore. Now it turns out we have to be psychotic too, or at least have psychotic traits. This will come as no surprise to anyone who has walked through the Edinburgh streets in August at 2 a.m. and seen hordes of wide-eyed, screeching stand ups, wailing or smiling to such extremes that the corners of their mouths seem about to tear apart.
Analysis of the mental peculiarities of comedians is often in danger of being self-aggrandising. Our possible melancholy or psychosis a branding that says, "we are not as other humans, you mortals will never know what it is to stand in front of 3000 people laughing and yet be all alone". The lonely clown makes a lovely postcard.
Having spent almost all my adult life as a stand up comedian, and most of my childhood wanting to be a writer or performer, I have mulled over the possible idiosyncrasies of this world many times. I lap up those documentaries on Tony Hancock and Kenneth Williams, I voraciously read those terrifying accounts of the behaviour of Peter Sellers and Spike Milligan. I am afraid that for television producers in the future, the generations after them may be less rich seams for endless tales of misery and fear. Most of the big names of comedy I have brushed shoulders with are surprisingly sane.
The act of stand up may well be the valve required for that sanity.
When the film director and Pope of Trash John Waters used to lecture to prison inmates who had committed the most extreme crimes, he would say his knack had been to commit all of his atrocities on celluloid. 'Don't really kill, make the strangest things in your mind into art'. While many people lives consciously keeping in their weirdest notions, we are paid money to share them with rooms full of people.
Perhaps the mental health of comedians is improving because a performer can use the stage to be honest and autobiographical in a way that the music hall and society did not permit. It will be hard for a TV producer to make a documentary on The Private Pain of Simon Amstell as Simon himself plays that all out in front of his audience.
One of the shows I am working on now is about the human mind and in the early warm up shows it has been fascinating to see the reactions when talking about certain, predominantly secret mental behaviour.
I have been talking of the imp of the perverse; the perilous and taboo thoughts that we may experience, sometimes with great frequency. You may be standing opposite an elderly relative who is telling you of those friends they lost in a war and suddenly you think, "my god, what if I lent forward and kissed him on the mouth right now". Similarly, you might be holding a baby and think, "what if I threw it over those bannisters". You walk away and think, "I am mad".
Yet all you are really doing is imagining the worst thing that could happen. Your evolutionary advantage of being able to imagine and avoid the worst case scenario is overactive - you are not a baby killer. I have the freedom to express this on stage and afterwards I find people eager to talk. They had thought they were quite mad too.
We have licence not merely to be the fool, but sometimes to be the insanity many people fear is inside them.
It is not all rosy. It is a peculiar way to make a living. Each night, you wish to stand in front of strangers and show off to them. You want to make people you don't know laugh. If you fail, you're judged and reviled. You are lacking. You then return to your hotel on your own and have ample time to mull over the fact that what you act has been judged to be substandard. The next night, in another town, you must try again in front of a whole new group of strangers. No doubt that can do something to your psyche.
To want to do this for a living, to both have the arrogance to believe your words are worth hearing but still stand in the wings about to vomit in a fire bucket before going on, probably does require a "different sort of sanity".
So in terms of this latest research into the "psychotic traits" of stand up comedians, of course we need to be delusional, manic, introverted and impulsive; they're the perfect ingredients to be a show off for a living. It could be worse. I could be sane enough for a real job.
Robin Ince is currently touring five different shows, for dates and details www.robinince.com
Register for free to continue reading
Registration is a free and easy way to support our truly independent journalism
By registering, you will also enjoy limited access to Premium articles, exclusive newsletters, commenting, and virtual events with our leading journalists
Already have an account? sign in
Join our new commenting forum
Join thought-provoking conversations, follow other Independent readers and see their replies