Don't tell authors how to write about gender – creativity isn't social work
When we begin to place a higher priority on whether a work is socially appropriate than on its quality, we risk stifling individual voices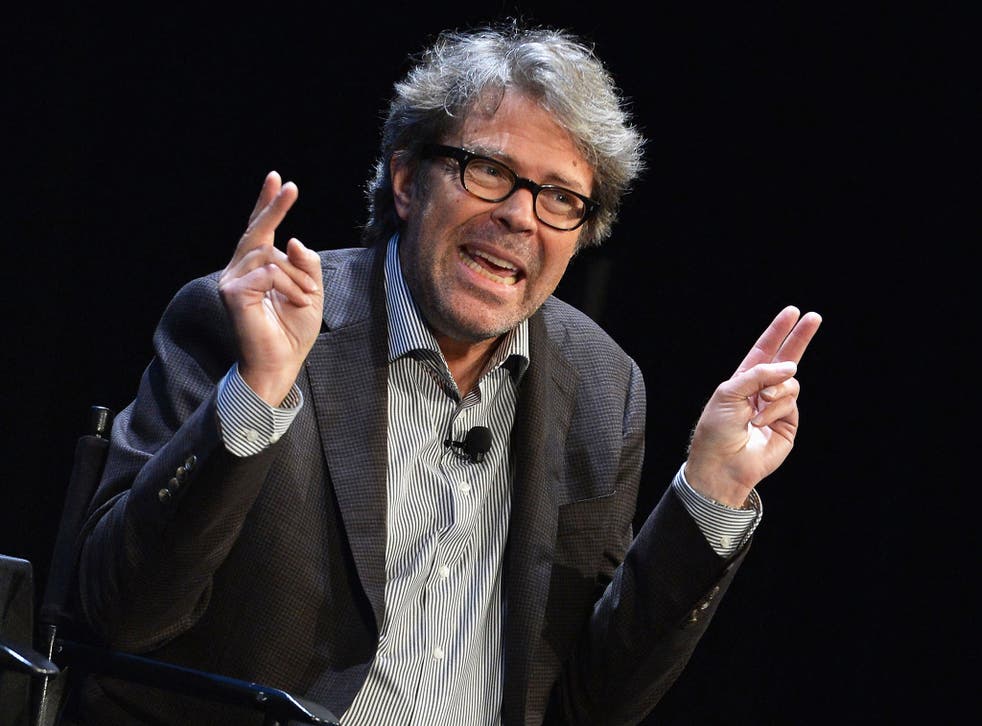 Traditionally a restless time of the year, this August has seen a new offensive in that great conflict of the moment: the gender war. Under attack, admittedly not for the first time, are male writers.
On the BBC's Edinburgh Nights, Kirsty Wark expressed shock at a recent report which revealed that only two of the past 15 winners of the Man Booker Prize had female protagonists. Two eminent women writers, the poet Jackie Kay and the novelist Maggie O'Farrell, were on hand to stoke the flames of outrage. "An awful lot of men don't create credible, interesting, older women characters," said Kay, identifying Philip Roth – a traditional hate-figure in these discussions – as a writer whose female characters are "either absent or not complex". There is also a bias of cultural perception, according to O'Farrell: while men were seen to write fiction, what women wrote was "women's fiction".
Meanwhile, in other parts of the literary village, William Boyd, whose new novel Sweet Caress has a female protagonist, was criticised by the novelist Charlotte Vale-Allen for having "no viable comprehension of how women actually think", while Jonathan Franzen was getting it in the neck because his new work – yup, another heroine – includes a comically ferocious feminist who insists that her husband sits down when he pees. Complaints like these represent more than a spat among readers and writers. Gender identity and bias have become the themes of the moment. Sexual politics, public and private, have become interestingly febrile. Grim stories of everyday sexism are exposed and ridiculed online. The actual nature of gender has become gloriously and hilariously uncertain.
These swirling influences and pressures make it all the more important that the bossy voice of the cultural establishment is ignored by writers and readers. Creativity is not social work. It is no business of those who can appear on TV or in newspapers to tell male or female writers the subjects they should be addressing, the gender of their protagonists and whether they should be "credible, interesting and older".
It is not even true that male writers are failing to write strong female characters. Apart from Boyd and Franzen, Colm Toibin and Ian McEwan have recently used female protagonists in their fiction. The very next item on Edinburgh Nights featured a production of Our Ladies of Perpetual Succour, with an all-female cast and based on a novel by Alan Warner.
There has been too much humourless stupidity masquerading as fairness around this subject in recent times. It is absurd to criticise Franzen for laughing at the wilder excesses of feminism. Not only is the central character of his new novel, Purity, a woman in her twenties, but his previous novels have been full of strong and interesting female characters.
Even if they had not been, so what? Inconveniently for some, fiction is an expression of how the world looks through one pair of eyes, interpreted by a single brain. There is something odd and faintly sinister about the relatively new idea that artists and writers should be engaged in moral improvement.
That assumption is what lies behind Kay's remarks about Roth's female characters: she doesn't like them, and dismisses them for lacking complexity. The American novelist David Foster Wallace was playing the same game when he won brownie points in the fashionable literary crowd by describing John Updike as "a penis with a thesaurus".
Again one has to ask the question: what does that mean? Updike wrote of men and women, of male desire. He was expressing, often fearlessly, his intimate perspective on domestic life. The women in novels were credible and sensitively portrayed, but they were seen through male eyes. He was, after all, a man. As Franzen, the new villain of white, male fiction, says rather plaintively, "There's no way to make myself not male".
It may well be that, in 2015, the BBC, the Arts Council and the great army of liberal-minded opinionators believe that male and female authors should write of certain things and in a certain way. That is a very good reason for those writers to lock the door, block their ears and tell their own story – however inappropriate the world outside may deem it to be.
In the real, practical world, the new emphasis on fairness is long overdue. Slowly, the scandal of the gender pay gap is being redressed. The BBC has clearly embarked on a campaign of positive discrimination in favour of female contributors, presenters and themes, and the result has been a new vitality and variety in its output, particularly on Radio 4. Book publishing, largely run by women, has belatedly become aware that its output should reflect the fact that most of its market is female.
The danger is that, when our great institutions begin to place a higher priority on whether a work is socially appropriate than on its quality, they risk stifling individual voices. It is tough for young writers to survive on their writing today: the sources of income which allowed Updike, in the 1950s, and Franzen, in the 1990s, the time to establish themselves have dried up.
Who could honestly blame them for listening to the urgings of Kirsty Wark and Jackie Kay, not to mention to those who have attacked what Foster Wallace called "the champion literary phallocrats", and producing acceptable, morally irreproachable fiction with acceptably positive female protagonists? The pressure to conform has rarely been more oppressive than it is today. It dominates academic life, drowning out voices and arguments which dissent from generally accepted views. It echoes threateningly, often stupidly, through the internet. It is obediently articulated by the great and the good of the media. Fit in; improve your readership; be a good citizen; don't rock the boat.
The awkward, unconventional and bloody-minded are needed as never before. As part of her analysis on Edinburgh Nights of gender bias in the arts, Kirsty Wark finally turned to Juliette Binoche, who is playing Antigone at the festival. The French actress coolly put the argument into perspective. "If you're really taking the risk of being yourself, then it's not about being a woman or a man," she said. "You don't care. It's just being. And that's how we are going to save our asses." Perfectly put.
Register for free to continue reading
Registration is a free and easy way to support our truly independent journalism
By registering, you will also enjoy limited access to Premium articles, exclusive newsletters, commenting, and virtual events with our leading journalists
Already have an account? sign in
Join our new commenting forum
Join thought-provoking conversations, follow other Independent readers and see their replies