Ed Miliband must move Labour to centre-ground to capitalise on Tories' Autumn Statement blunders
Labour must convince voters they are serious about reducing the deficit and ensuring that UK debt levels are sustainable to take advantage of Osborne and Cameron's mistakes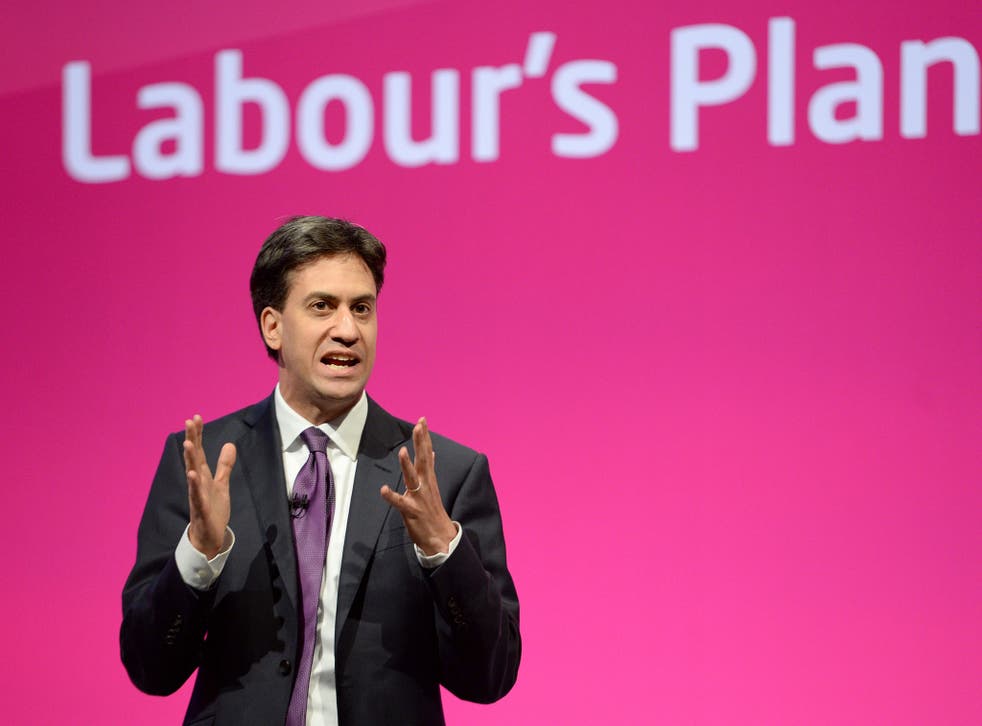 Last month's Autumn Statement led the Tories to commit major strategic errors.
But to capitalise on George Osborne's and David Cameron's mistakes, Labour cannot afford to rest on its laurels as political battle resumes.
Ed Miliband must now accelerate his party's shift into the political centre-ground if Labour is to have any chance of securing a parliamentary majority in May.
The Autumn Statement, like the 2012 budget when he abolished the 50p top rate of income tax, was a major political blunder by the Chancellor. First of all, Osborne conceded the Tories' trump card of economic competence, putting tax cuts before stability. For the last four and a half years, the Chancellor has chastised Labour for its complicity in the 2008 crisis, insisting that the party's profligacy and failure to adequately regulate the financial markets put Britain on the brink of economic ruin. Yet Osborne has shown he is willing to risk stability by promising indiscriminate tax cuts, on top of fiscal measures such as higher corporate tax reliefs which, the Institute of Fiscal Studies (IFS) argues, amount to further unfunded tax cuts.
In pictures: Chancellor George Osborne delivers his Autumn Statement

Show all 8
In addition, the Conservatives overreached themselves by making it clear that their fiscal plans would amount to an unprecedented scaling back of the welfare state and public services. In modernising their party in the late 2000s, Cameron and Osborne were assiduous in insisting that the Conservatives would not cut taxes regardless of the health of economy or the state of the public services. The pledges to put 'stability before tax cuts' and to 'love the NHS' were designed to inspire trust in the party, underlining that it had arrived at a definitively post-Thatcherite position. But since 2010, under concerted pressure from their right-wing, which is being aggressively courted by Ukip, the Conservative leadership has fatally conceded this ground. Their claim is that health and schools budgets are being safeguarded, but the scale of the cuts in local government, social care, policing and criminal justice will dramatically diminish the state's capacity to protect its citizens.
Voters know this only too well: recent polls indicate that the British electorate would prefer a balanced approach in which the pain of fiscal consolidation was shared more equally between spending cuts and tax rises. Ed Miliband has deftly sought to exploit the Tories' vulnerability on tax and spend, moving Labour back towards the centre-ground. His December speech on the economy committed Labour to a path of stability and credibility, reassuring voters that the party would be tougher on the deficit and its causes than the Conservatives. Astutely, Miliband and his Shadow Chancellor, Ed Balls, have linked Osborne's failure to bring down borrowing with plummeting real wages and falling tax revenues since the crisis. But Labour has still further to go in reassuring a sceptical electorate that it can be a trusted economic manager: those in the party who believe Labour can now rest on its laurels, sweeping to victory by capitalising on the Tories' mistakes, display shocking complacency.
For one, the polls demonstrate that Labour is still significantly behind the Conservatives on economic competence, despite the Coalition Government's manifestly weak performance since 2010. This is even more the case in the marginal seats that Labour has to win to secure a governing majority this year, especially in the Midlands and the South of England. Miliband's genuine achievement over the last four and a half years was to hold his party together following the traumatic 2010 defeat. Where he has been less successful is instilling his party with a sense of coherent strategic purpose.
So what must Labour do to win back trust? First, reassure voters that the party is serious about bringing down the deficit and ensuring UK debt levels are sustainable, with every Shadow Cabinet member spelling out precisely the cuts to come. Second, demonstrate Labour has its own agenda for growth and rising personal living standards. Many of the voters Labour needs to win over have undoubtedly suffered over the last six years, but their economic situation is far from calamitous: low mortgage rates in particular have provided some respite.
In the last six months, real wages have started to rise again, albeit modestly. The Government may be lucky that falling oil prices will provide a temporary boost to living standards this year, although the recovery will in all likelihood not be sustainable. Labour has to show how through a modern industrial policy, it would address the structural issue of an unbalanced economy with too much exposure to financial shocks, one of the highest trade and public finance deficits in the EU, and a culture of low productivity and low wages. That said, Labour cannot afford to shackle itself to a narrative of unremitting economic pessimism. The rhetoric of a 'cost of living crisis' may well feel past its sell-by date by the time of the election in May. Showing how the party would boost growth and secure shared prosperity is vital in shaping Labour's path to victory.
Patrick Diamond is Lecturer in Public Policy at Queen Mary, University of London and a former Downing Street adviser to Tony Blair and Gordon Brown.
Register for free to continue reading
Registration is a free and easy way to support our truly independent journalism
By registering, you will also enjoy limited access to Premium articles, exclusive newsletters, commenting, and virtual events with our leading journalists
Already have an account? sign in
Register for free to continue reading
Registration is a free and easy way to support our truly independent journalism
By registering, you will also enjoy limited access to Premium articles, exclusive newsletters, commenting, and virtual events with our leading journalists
Already have an account? sign in
Join our new commenting forum
Join thought-provoking conversations, follow other Independent readers and see their replies