Ed Miliband's radical reforms will make the energy market work for the many rather than the few
Labour's plans go further than a price freeze, says the Shadow Energy Minister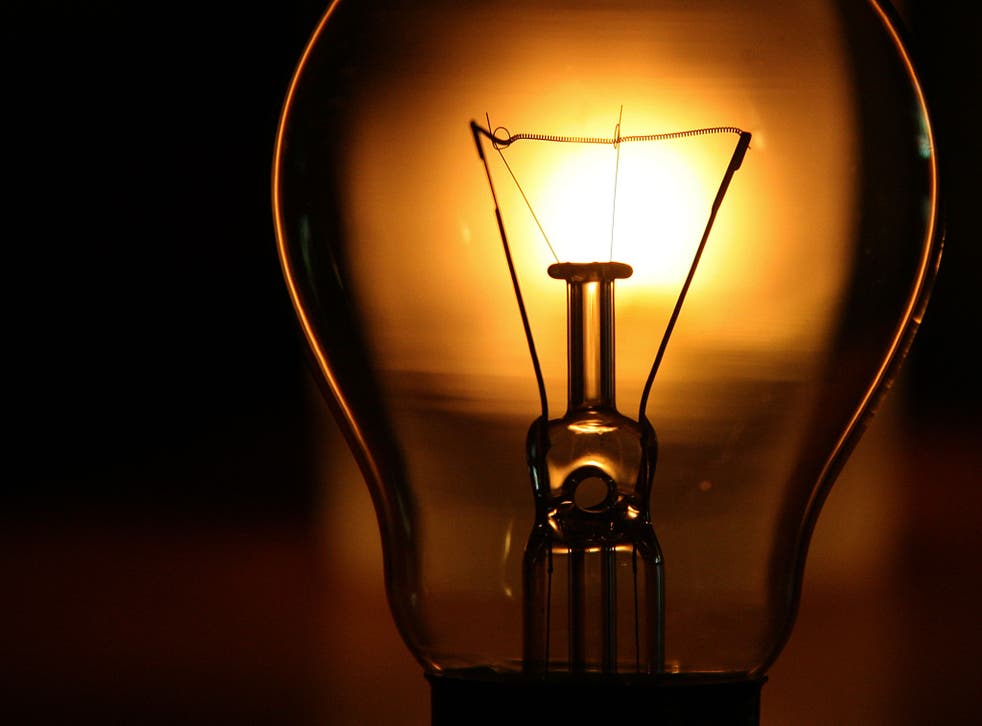 One of the most chilling sounds for millions of people in Britain today is that of their energy bill dropping through the letter box and hitting the doormat.
As the MP with the third highest proportion of homes in fuel poverty in the country, many constituents have told me of the deep anxiety they feel as they open the envelope and see how much it is costing them to keep their homes warm.
These are the people that Ed Miliband has chosen to stand up for this week - the millions of people overwhelmed by energy bills that have shot up almost £300 since the last election. His clear plan to reset the energy market is a One Nation response – one that restores fairness, protects consumers and stands up to over-mighty forces.
Taking on strong vested interests is always hard and the hysterical reaction from the Big Six has been predictable. These same companies have enjoyed a huge profit windfall in recent years and have little to gain from changing the status quo.
Siren calls about the lights going out do not help the level of our public discourse - especially when they have little basis in reality. Neither does looking at these reforms through an obscure paradigm of whether they qualify as 'New Labour' or not. People struggling with the cost of living don't care about that - they really don't. We should focus instead on the detail of Labour's comprehensive plan to restore trust in our energy market. First, we need to tackle the weak regulation and limited competition that has skewed the energy market towards the interest of just a handful of giant companies.
The Big Six currently supply power to 98 per cent of UK homes and run 70 per cent of our power stations. These firms are effectively buying energy from themselves at a price no-one knows and selling it on to the public, giving them little incentive to keep costs down.
The less they pay themselves, the smaller their profits overall. Labour would force the energy companies to do three things: separate out the parts of their business that generate energy from the parts that sell to consumers; sell all their energy in an open pool; and introduce a simpler tariff structure which eradicates confusion and allows consumers to properly compare and see if they are getting a fair deal.
Second, we would change how the energy market is regulated. Ofgem, the current regulator, identified 16 things in 2008 that it thought needed to be improved for the market to work properly. In 2011, twelve of these things got worse or stayed the same, but Ofgem has taken no action. This inaction is unacceptable and we won't tolerate it any more.
Labour would abolish Ofgem and create a new and tougher watchdog with powers to properly regulate the market. This will include the remit to compel energy suppliers to cut their prices when wholesale energy costs fall. Too often in recent years consumers have had to swallow increased bills when wholesale energy costs rise, but not received any compensation when they go down again.
These reforms would introduce proper competition, ensure full transparency and rebuild faith in our energy market. But they would also take time to come into effect. The families I speak to struggling with deepening fuel poverty can't afford to wait though. They need help now.
That's why the third part of Labour's plan is a temporary prize freeze until January 2017. It would save consumers £120 and businesses £1,800, and give assurance to millions that suppliers can't hike their prices anymore. The fact that Scottish Power, EDF and npower are already offering frozen deals until 2017 to some of their customers just goes to show it should be possible to do this for all consumers.
Fourthly, Labour would also forge ahead with delivering the energy efficiency that will help millions of homes reduce the amount of gas and electricity they use in the first place. This will reduce bills, create jobs and cut our carbon emissions. We would achieve this by replacing the failing Green Deal with a new 'Energy Save' scheme. We will be consulting with the insulation industry in the months ahead on how best to offer cheaper loans, drive take up through minimum standards and target support for the fuel poor by redirecting £1.3bn of ECO funding into an area based scheme.
Fifth and finally, Labour's reforms will be better for investors as well as fairer for consumers. If there is uncertainty for investors this week, it is David Cameron and George Osborne who are responsible. Large scale investment in clean energy has already halved on their watch.
It was the Tory-led Government who refused to set a decarbonisation target in the Energy Bill currently progressing through Parliament, ignoring the independent recommendation of the Committee on Climate Change and countless industry leaders.
A Labour Government would set a target now to clean up our power supply by 2030. This would go hand-in-hand with a new Energy Security Board, greater freedoms for the Green Investment Bank and using the public sector to boost demand for clean energy.
These are the reforms that an Ed Miliband government will put into action. It is a clear, compelling and comprehensive programme that would stop the market letting consumers down and address the concerns of struggling households and businesses across the UK - something that David Cameron and his team have proved they are completely incapable of doing.
Luciana Berger is the Shadow Minister for Energy & Climate Change
Register for free to continue reading
Registration is a free and easy way to support our truly independent journalism
By registering, you will also enjoy limited access to Premium articles, exclusive newsletters, commenting, and virtual events with our leading journalists
Already have an account? sign in
Join our new commenting forum
Join thought-provoking conversations, follow other Independent readers and see their replies