Editor's Letter: In which I defend giving Mr Farage a weekly column
The Independent's founders were determined that we should be of no party or faction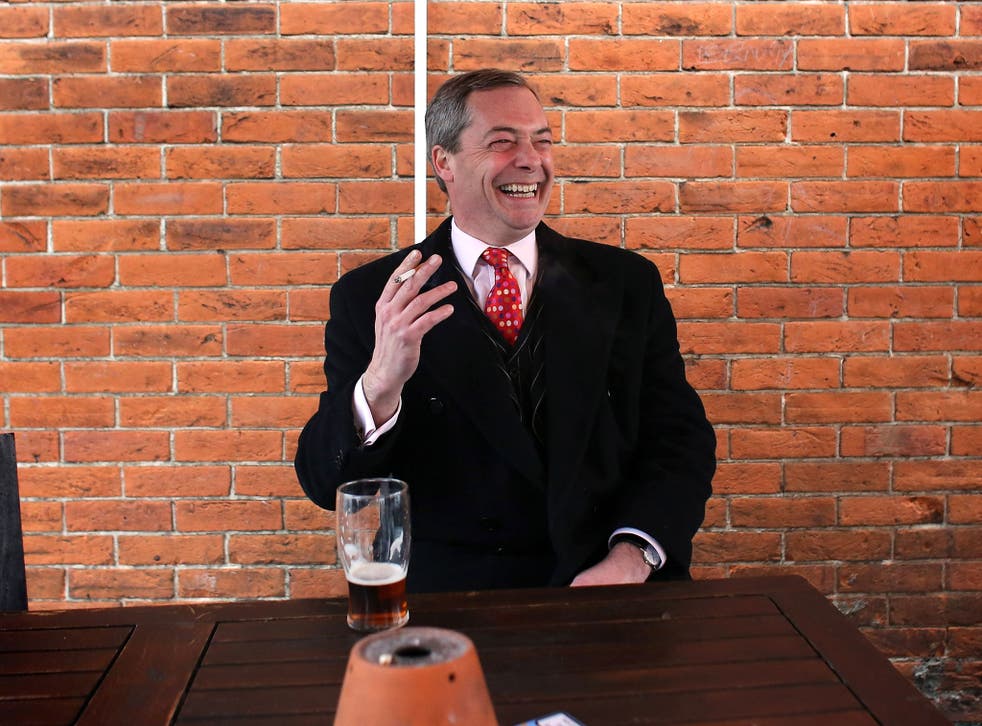 When we re-designed The Independent a few months ago, your reaction was very encouraging, but naturally there were complaints. The biggest was about legibility. In response to your feedback, we have increased the font sizes in captions, changed the tracking between words, and redesigned the font to be blacker. Thank you to all the readers who wrote in to say they noticed the difference and appreciated it.
After legibility, I think the issue I received most correspondence on, for good and bad, was Nigel Farage's new Monday column. In a thoughtful email, Dennis Plank asked: "Who is this Nigel Farage?" A Mrs Clements said that if Mr Farage gets a column, "that will be the end for me". Neil Stevens said that he considers the Ukip leader "bigoted and racist".
I must say I didn't think, when I decided to become a journalist, that I'd find myself in the position of defending Ukip or its leader. But actually I am happy to, not least because I know many of you have been pleasantly surprised by his articles.
The rise of Ukip, while membership of the other main parties declines, is one of the most decisive trends in British politics. It is true, as Mr Farage has written for us, that Ukip's vote comes increasingly from former Labour voters, or those who might otherwise not vote; but the main threat is still to the Tory party. A Ukip surge in May 2015 could swing many Tory-Labour marginal seats to Labour. Tories already face huge electoral hurdles to get a majority; Ukip turns this big problem into something much bigger. That is why I say that if you are a Labour donor with a spare million, you would be mad to give it to Labour. Donate to Ukip instead.
The sheer number of Ukip voters, and their likely triumph in the European elections in May, means your newspaper must choose between ignoring and engaging with them. My instinct, in keeping with our heritage, is to opt for the latter. And that brings me to the other main reason Mr Farage has a column with us.
Our founders were determined that we should be of no party or faction. Diversity in opinion has long been our strength (see Andrew Grice and Boyd Tonkin this week, for instance). We already have the two best socialist writers in Britain, in Mark Steel and Owen Jones, so I wanted the other end of the political spectrum to be represented too. My postbag suggests that you (mostly) do too.
Finally, Mr Farage (like Mr Steel) is a cricket nut, and the more of them in our pages the better, frankly.
I'm off on honeymoon shortly, back in a few weeks. Have a great weekend and New Year, and best wishes to all our readers for 2014.
Join our new commenting forum
Join thought-provoking conversations, follow other Independent readers and see their replies