Edward Heath 'child sex abuse' allegation: Rumours always swirled about his sexuality - I'm sure that's all they were
As an unmarried man, there were always rumours about his sexuality at a time when homosexuality was inadmissible, even when no longer illegal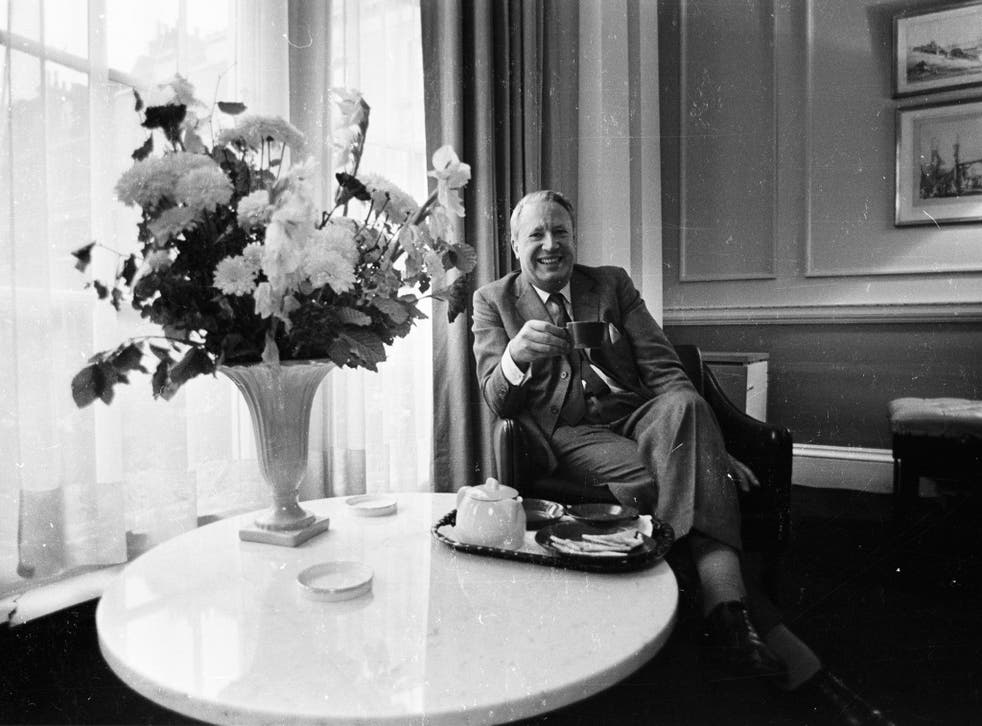 In the current climate of suspicion about the sexual activities of all sorts of public figures of the past 30 years, and particularly politicians, it was practically inevitable that Ted Heath's name would come up sooner or later.
As an unmarried man, there were always rumours about his sexuality at a time when homosexuality was inadmissible, even when no longer illegal.
When I told people I was writing his biography in the late-Eighties, the one question I was constantly asked was, "Is he gay?" My answer was always that there was absolutely no evidence that he was, in any active way, and from my reading of his character I thought it unlikely.
If he had any inclinations that way he would have repressed them; he was too self-controlled and self-contained to do anything that would have risked his career.
In spite of periodic scurrilous attempts to suggest otherwise, I still believe that to be the case; and I was pleased to see that Michael Bloch's recent book Closet Queens – exposing the secret lives of a whole gallery of gay politicians of the last century – takes the same view.
There simply is not a shred of evidence, and at present it does not appear that there is any substance to the latest allegation.
Edward Heath - Life in pictures

Show all 15
Of course, child abuse is an entirely different matter from homosexuality; in the current climate, all allegations have to be investigated.
But I would think it equally unlikely – if only because, unlike Jimmy Savile or Cyril Smith, Heath had little opportunity for contact with children.
My understanding at the moment is that this is an investigation into why the police did not investigate it at the time – in other words an investigation into the police handling of the allegation, rather than of the allegation itself.
What the media are hoping for is evidence of a cover-up. But if, as we are told, the story originated with someone already in custody, the police may well have dismissed it as a malicious fantasy dreamed up to protect himself.
It is not unknown for disturbed individuals to make wild allegations against famous people, so they may well have been right to take it no further; and unless or until there is some supporting evidence, it should be treated with the same scepticism today.
It is a distasteful consequence of recent scandals that we have become all too ready to believe anything of anyone. Unfortunately rumours of this sort tend to stick, whether there is any basis for them or not. They will stick to Ted Heath more easily than perhaps they would to others, just because there was always this prurient question mark against his sexuality.
We find it difficult to believe that anyone can be genuinely asexual. But I think Heath probably was such an individual; and most of his friends and colleagues to whom I talked in researching my book agreed.
I expect and hope that this allegation will prove as baseless as the other whispers that have occasionally circulated in the past.
John Campbell is the author of Edward Heath: A Biography
Register for free to continue reading
Registration is a free and easy way to support our truly independent journalism
By registering, you will also enjoy limited access to Premium articles, exclusive newsletters, commenting, and virtual events with our leading journalists
Already have an account? sign in
Register for free to continue reading
Registration is a free and easy way to support our truly independent journalism
By registering, you will also enjoy limited access to Premium articles, exclusive newsletters, commenting, and virtual events with our leading journalists
Already have an account? sign in
Join our new commenting forum
Join thought-provoking conversations, follow other Independent readers and see their replies