Election catch-up: It looks more and more as if we should get used to Prime Minister Miliband
The probability of a Labour government is hardening as every day passes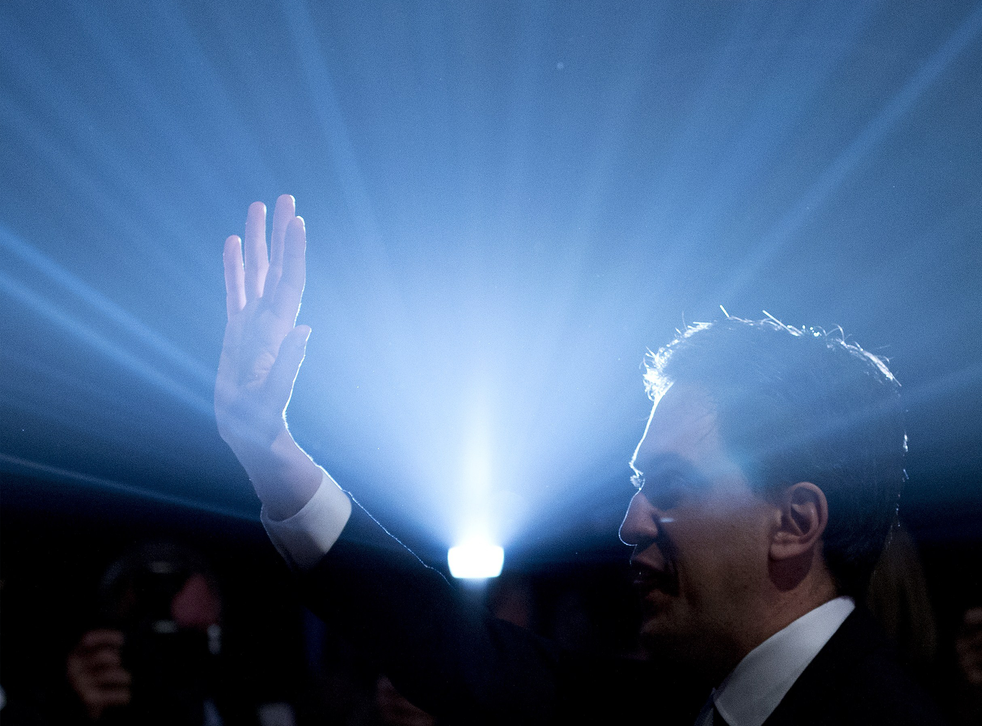 1. It is becoming harder and harder to see how David Cameron can turn this election round. All the opinion polls and forecasts suggest we are heading for a Labour minority government in a hung parliament.
Nine days ago I posited the possibility that shy Tories might swing it at the last moment, but there would have to be rather a lot of them, and I don't think the polls are likely to be as far out as they were in 1992. (At this point in the 1992 campaign, Labour had a lead of about 2 points before losing by 8 points.)
The Conservatives need to be ahead of Labour by four or five percentage points in share of the vote to give Cameron the chance of staying on, and that would be a tiny majority, with the help of the Lib Dems and the DUP.
That could happen, but it depends on something changing. The only things that are changing right now are the minds of those (including me) who thought that Cameron would prevail.
Peter Kellner has joined the consensus of opinion pollsters in the Independent on Sunday Poll of Pollsters in thinking that Ed Miliband will be prime minister next month. "The facts have changed, so I have changed my mind," he says.
May2015.com has also posted a good, detailed analysis of the polls, which explains why the probabilities lean Miliband's way.
2. So we might have to get used to the idea of a weekly "People's PMQs" under a Miliband government, according to Rachel Sylvester.
3. Miliband brushed aside Evan Davis's attempts to ask what might happen in a hung parliament in his rather dull BBC interview last night (transcript here). He was right to do so. The precise calibration of hungness is fascinating to obsessives such as me, but normal people have only just started to focus on the election and so leaders should focus on policy not process.
4. On the SNP front, although that is more process than policy, two things. It is worth remembering that St Nicola told David Torrance a year ago that it all started to go wrong for Labour when Neil Kinnock replaced Michael Foot as leader.
And this, by Stephen Bush, is good on how the SNP might not be in such a strong position after all.
On Sunday night I met Iain Martin and, gagging on my pride, made a late application to join the DUEMA,* which he chairs. It is possible that, if Miliband does become prime minister, his government might be considered quite successful for a year or so, not least because the SNP would want to do nothing to help the Conservatives, with its eyes on winning the Scottish Parliament elections next May.
*Don't Underestimate Ed Miliband Association.
5. In music news, Citizen Sane thought I should know that the forthcoming book by Tim Burgess, of The Charlatans, is called Tim Book Two.
David Mills said he hoped that Burgess's third book will be called One Two Another. That is a Charlatans reference. The band's new album, Modern Nature, is highly commended.
6. Also highly commended is this segment of BBC 6 Music from a few weeks back DJed by Colin Meloy of The Decemberists. Still 12 days to listen. "Every Christian Lion-Hearted Man Will Show You", by the BeeGees in their psychedelic period, is a particular revelation.
General election 2015: The worst gaffes and controversies

Show all 36
Register for free to continue reading
Registration is a free and easy way to support our truly independent journalism
By registering, you will also enjoy limited access to Premium articles, exclusive newsletters, commenting, and virtual events with our leading journalists
Already have an account? sign in
Join our new commenting forum
Join thought-provoking conversations, follow other Independent readers and see their replies