Experiment with careers, Dame Marjorie Scardino tells girls at Eltham Hill Technology College
'Try to work on something that has a purpose,' says the US-born executive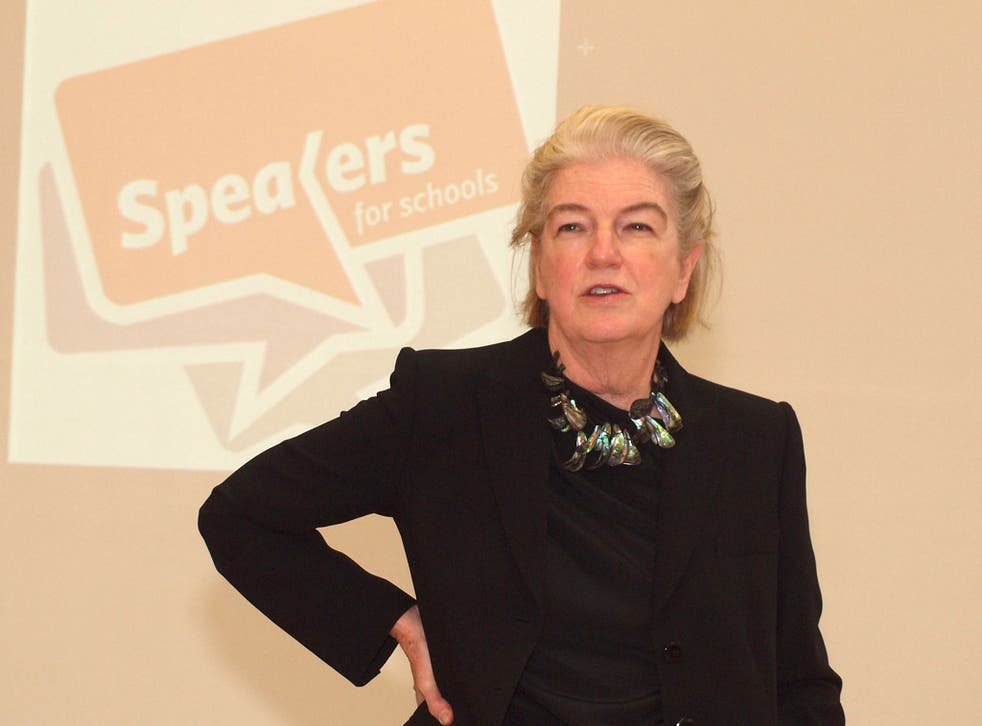 Dame Marjorie Scardino, the former head of the publishing and education company Pearson, yesterday told students at Eltham Hill Technology College for Girls in south-east London to "experiment" with different careers.
Dame Marjorie, who became the first female chief executive of a FTSE 100 company when she was appointed by Pearson in 1997, said it was vital that students receive advice from lots of people from different backgrounds and jobs.
Drawing on her own experiences in business, journalism and law, she encouraged the Year 12 students to abide by her five golden rules: keep it simple, be yourself, don't take yourself too seriously, be generous, and think big.
"Try to work on something that has a purpose," the US-born executive said. "It may be something in which you're going to influence 50 people, or two people, or a million people, but try to do something bigger than yourself."
The talk, which was organised by Speakers for Schools, an initiative set up by the BBC's business editor, Robert Peston, as an attempt to provide young people in UK secondary schools with access to inspirational speakers, stimulated a lively discussion among the students.
Dame Marjorie, who in 2007 was listed 17th on the Forbes list of the 100 Most Powerful Women in the world, told pupils to take risks and not to fear failure.
Speaking of the forced sale of the Georgia Gazette newspaper, which she had set up with her husband in 1978, she said: "We tried, we failed, but we learnt an incredibly important lesson: if you fail, you don't die. Once you realise that, everything is possible."

Report by Chloe Hamilton
For more information, please go to: http://www.speakers4schools.org/
Register for free to continue reading
Registration is a free and easy way to support our truly independent journalism
By registering, you will also enjoy limited access to Premium articles, exclusive newsletters, commenting, and virtual events with our leading journalists
Already have an account? sign in
Join our new commenting forum
Join thought-provoking conversations, follow other Independent readers and see their replies