'Feminists should weep' at the death of Margaret Thatcher - and why would that be, exactly?
The day women take advice on feminist icons from the likes of Kelvin MacKenzie will be a very sad day indeed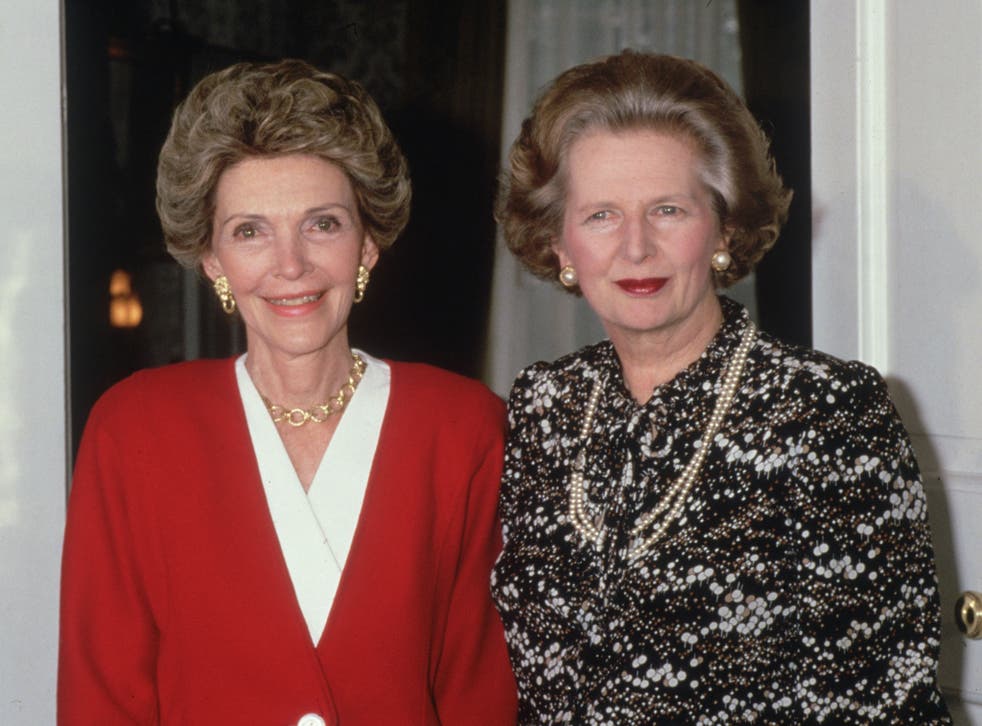 Loved and loathed in almost equal measures, Britain's only female Prime Minister took leave of this world yesterday and the inevitable eulogising from her admirers broke out immediately. Former Sun editor Kelvin MacKenzie declared on ITV that "feminists should weep" at the passing of Margaret Thatcher, a remark which almost brought tears of mirth to my eyes, for what did Margaret Thatcher really do to improve the lot of ordinary British women, or to advance any of the causes of feminism? As far as I can see, she did next to nothing –and that is truly a crying shame.
Watching biopics such as The Iron Lady and The Long Walk to Finchley, it is difficult not to admire the individual achievement of the grammar school girl and grocer's daughter from Grantham who fought her way up against class prejudice and sexism to the highest office in the land. But not for nothing was she dubbed "the best man in the cabinet", as Thatcher seemed to almost put her gender to one side. Having achieved power, she did precious little to improve the lot of women either in politics or outside of it during her eleven years in Downing Street. Always reluctant to identify with the women's movement, she allegedly remarked to her adviser, Paul Johnson, in 1982: "The feminists hate me, don't they? And I don't blame them. For I hate feminism. It is poison."
Like many people of my age, my childhood memories are strongly coloured by Thatcherism. I remember the miner's strike, the teacher's strikes (days off school!), the poll tax riots, the Falklands, the sound and the fury of life on a council estate in Lincoln where unemployment was rife and life was all a bit Boys from the Blackstuff. I grew up watching an awful lot of news (there weren't many channels in the eighties) and remember many of Mrs T's speeches, but I do not recall her ever speaking out against domestic violence, rape, sexual abuse or harassment. As her former Foreign Secretary, Douglas Hurd, noted on the BBC yesterday, being a woman seemed to "not be very important" to Mrs Thatcher, and her attitude was very much that you had to just "get on with it". She occasionally paid lip service to her housekeeping skills and the need for thrift (something the families of miners and the unemployed were all too aware of) but her rise to the top was not interrupted by motherhood. Having married a millionaire businessman in Denis, the ever efficient Margaret produced two children in one go – one of each gender, naturally – and duly handed her babies over to the care of a full-time nanny, allowing her the freedom to pursue her lofty ambitions. Whilst she may have promoted the idea that there is "room at the top" for driven, capable women (and men) from less privileged backgrounds, she did nothing to address the issue of affordable childcare during her tenure at Number Ten. She froze child benefit as part of her war against the welfare state, and criticised working mothers for raising a "crèche generation".
Famously, she failed to promote any women to her cabinet apart from Baroness Young, and elevated no other women above the level of junior minister. She seemed always to be a "man's woman", playing the role of "Mummy", surrounded by fawning sycophants in the Cabinet (until they tired of her dominance, realised she was becoming a liability and stabbed her in the back). She was a daddy's girl far more influenced by her father than her mother, and was said to have favoured her son over her daughter – which rather begs the question as to whether she liked other women much at all. In order to achieve and maintain power, she appeared to embody the traditional male tactics of being ruthless, hard and uncompromising, riding roughshod over those who opposed her and displayed little in the way of more traditionally "female" traits such as co-operation, compassion and empathy. Her popularity soared in Britain when she exhibited her most "macho" behaviour of all in going to war with Argentina over the Falklands. She was not too hard-nosed to cry on occasion, although the tears she most famously shed were for herself on leaving office.
Many more women entered the workplace during the Thatcher years, but often more through necessity than desire. As traditional industry and the unions collapsed in the regions, more women took up paid work in the growing service sector where once they would have stayed at home with their children. Where one wage would have been sufficient in traditional working-class jobs, two wages increasingly became required in order to pay the bills. There is a world of difference between having a career that you find worthwhile and a job that you do out of necessity, and in truth many women trapped in boring, badly paid service sector jobs say they would rather be full-time mothers. Margaret Thatcher's most pernicious legacy, in my opinion, is that fewer women have the choice as to whether they can look after their own children. Single motherhood became increasingly common throughout the Thatcher years, as relationships collapsed under the strain of unemployment and the rise of a more individualistic mentality.
To me, she was a peculiar creature, who dressed like a woman but talked like a man, taking elocution lessons to lower her voice and sound more authoritative. Nobody I ever met in Lincolnshire sounded anything like her. She may have seemed a trailblazer to some, but it was her old-fashioned acquisition of her husband that enabled her to study to be a barrister (Denis paid her fees and bought their family homes in Chelsea and Kent, meaning the young Margaret didn't have to fret about anything as prosaic as money, although her admirers love to portray her as a working-class heroine). It is said that behind every great and powerful man is a strong woman, and Margaret Thatcher's rise to the top really says that behind every successful woman, there must be a man of means – if not a rich daddy, then a wealthy husband. Despite being a woman of humble origins, Thatcher wished to maintain the status quo and never expressed any desire to level the playing field through social reform, infamously saying in a Woman's Own interview that "There is no such thing as society. There are individuals, and there are families." Today, even after the "Blair Babes" era, women still represent only 22 per cent of the total number of MPs and the Cabinet is dominated by former public schoolboys. Feminism and socialism are natural bedfellows in a way that feminism and conservatism can never be. Margaret Thatcher's story is a remarkable tale of individual achievement, but whilst she may have bludgeoned her way through the glass ceiling, she implemented no policies to help other women follow in her footsteps.
Register for free to continue reading
Registration is a free and easy way to support our truly independent journalism
By registering, you will also enjoy limited access to Premium articles, exclusive newsletters, commenting, and virtual events with our leading journalists
Already have an account? sign in
Register for free to continue reading
Registration is a free and easy way to support our truly independent journalism
By registering, you will also enjoy limited access to Premium articles, exclusive newsletters, commenting, and virtual events with our leading journalists
Already have an account? sign in
Join our new commenting forum
Join thought-provoking conversations, follow other Independent readers and see their replies