Fifty Shades of Grey movie: As a porn director, I know erotica can and must do better than Christian Grey
This is the depiction of a messed up relationship. It is not love.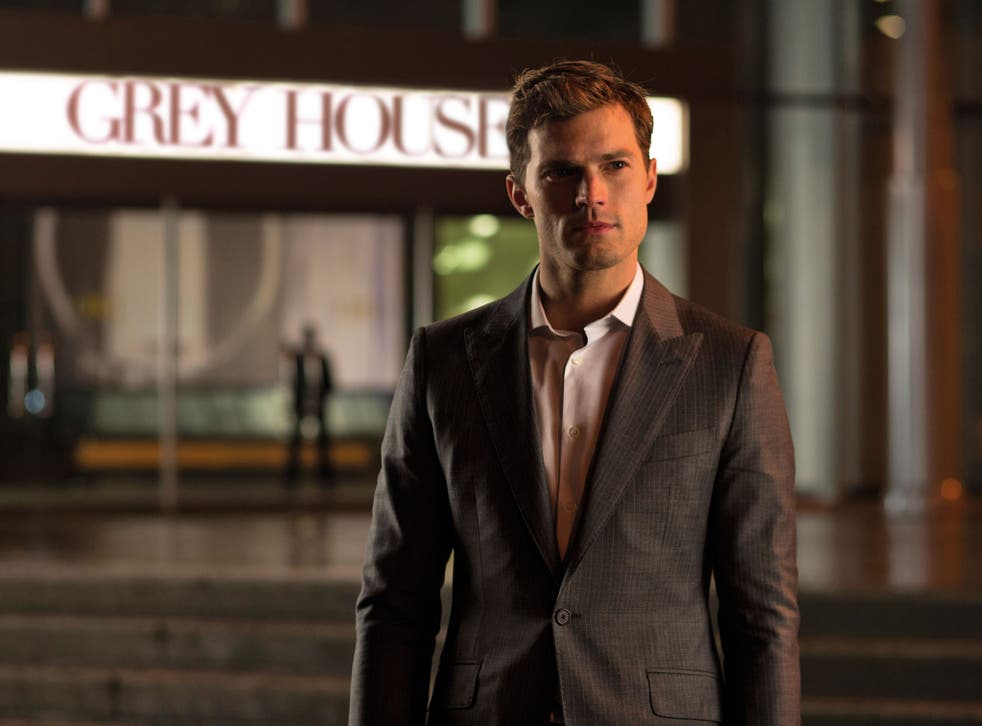 "It´s just fiction! It's fantasy, relax! If some people like it, who cares? Don't be hysterical". This tends to be the reaction I get when I criticize Fifty Shades of Grey, which I have done since I first read the book, and continue to do now that the film has been released.
I know it is fiction. But I also know that fiction which sells over 100 million copies matters. When a story becomes "mainstream" it also becomes very influential.
I know all these facts, and I don't like them. Because the millions of women - some of them very young - who read the books and who will now watch the film, are being sold the same narrative over and over again: the story of a strong, attractive, rich and dangerous man who "falls for" a poor submissive innocent young girl, and rescues them.
What happens when young women get this story in their minds? They fall in love with the damaged Mr Grey, they dream of him, they want to be his Anastasia. And the message we are sending is that this is OK. We need to reach out to them, and teach them to think critically about sexual representations. Our role is to say: "This is the depiction of a messed up relationship. Do not accept violence, aggression, threats and controlling behaviour by any man. Do not mistake this for love."
Women: don't waste your energy trying to please and understand the miserable, troubled, manipulative Mr Grey. Mr Grey is the kind of man we should run away from. Mr Grey is prehistoric, violent and chauvinistic. He is someone who should not be celebrated, admired and desired, he is not the cool guy.
Fifty Shades of Grey world premiere

Show all 9
Films, TV, advertising, and books - especially if they become huge best sellers like Fifty Shades - are shaping our imagination. They are conditioning our desires and fantasies, and they are influencing us. And this is more damaging to those who are young and less critical.
We need to start changing the current narrative because it is wrong and it is damaging. We need to start telling different stories to young women, and create interest in modern gender roles.
As an erotic film maker, I think I porn has a responsibility to be part of changing the narrative. In my recent TED Talk "It's Time for Porn to Change", I expressed my deep belief that, as much as we might not realize it or want to admit, porn is very influential in our society. Adult content is becoming the main source of today's sex and gender education. So this world needs to evolve. No more "thank you blowjobs" where a woman with watermelon breasts smiles in fake pleasure. No more films where women are used merely as objects to fulfil men's desires.
So how will we do this? Well, I don't want to get women out of porn, I want to get women into porn. We need women behind the camera, so we can explore the beauty of sex from a female perspective. The sex can stay dirty, but the values have to be clean.
I don't want my children to learn about sex from bad porn, and I don't want them to think they can learn about love from Fifty Shades of Grey.
Register for free to continue reading
Registration is a free and easy way to support our truly independent journalism
By registering, you will also enjoy limited access to Premium articles, exclusive newsletters, commenting, and virtual events with our leading journalists
Already have an account? sign in
Register for free to continue reading
Registration is a free and easy way to support our truly independent journalism
By registering, you will also enjoy limited access to Premium articles, exclusive newsletters, commenting, and virtual events with our leading journalists
Already have an account? sign in
Join our new commenting forum
Join thought-provoking conversations, follow other Independent readers and see their replies