Forget Jesus and Judas, our modern morality play stars Justin Bieber and Emma Watson
It's heartwarming that young people look up to Tom Daley and not Rihanna. But don't they need role models who lead them astray?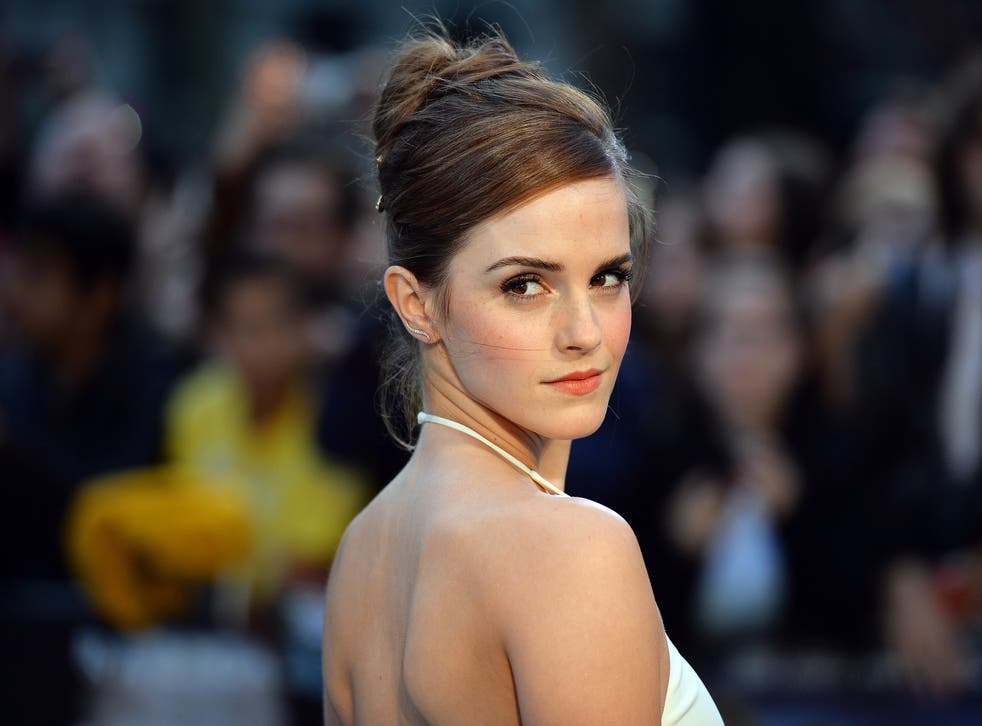 The novelist Catherine Aird once wrote the brilliant line, "If you can't be a good example, then you'll have to be a horrible warning." It's a good motto to have up one's sleeve for making that moment at 2am, when ordering a large round of flaming mahikis on the company credit card, seem like not just a sexily raffish idea, but in fact, a noble one. Or when comforting a close friend through an emotional storm, and the comforting turns to caressing and the caressing turns to full-frontal gymnastics. Neither of these are terribly good ideas, but it is hoped there is a certain philanthropic value in being the lead character in an anecdote which prevents others being a terrific fool.
Thankfully, research announced this week by the University of Manchester and Brunel University, on the effect of celebrity "storylines" on young people, seems to agree. Where once young people found moral guidance in tales of Jesus, Judas, Zeus, and others, now they find it in the pages of Heat. Oddly, the badness of others seems to inspire them to be better behaved. Over 18 months, the behaviour of 24 groups of young adults aged 14 to 17 was charted through interviews and group chats. The lives of celebrities including Justin Bieber, Kim Kardashian, Emma Watson and Tom Daley were followed.
It was found that young people follow stars' lives very much like a modern morality play. In the past, I remember being rather livid when Rihanna said that being a role model "is not a position or title that I have ever campaigned for!" This after commenters had the temerity to ask her to cover her vulva in public, or not date the man who hospitalised her. But, in a sense, Rihanna is correct. The term "role model" suggests the act of children copying her actions blindly. This research shows celebrity life to act as a parable of cause and effect. It's the guide of "what not to do".
Research looked specifically at Justin Bieber who, yes, may have become a teen idol at an early age – and, indeed, might now be wading knee-deep in drooling women, dollar bills and sports cars – but rated a highly critical response from young people. They had followed the stories of his arrests, his petulant behaviour, his poor timekeeping for audiences, oh, and that time he palmed a hamster off on a fan by pushing it through a fence. Kim Kardashian – celebrity derrière and money-making machine – was also, to young adult minds, in the "famous for nothing" pile.
Lead researcher Dr Heather Mendick said: "There is the idea that young people just want to get rich quick by going on reality TV or becoming a 'Wag'. But what they want to do is earn money in a way that is worthwhile so that they feel that they deserve the money."
These results provoke, for me, mixed feelings. Personally, celebrities like Tom Daley and Emma Watson are as dull as ditchwater thanks to their wholesome, chipper attitudes and bright-eyed, bushy personas, but here young people are holding them up as examples of what is "real" and "good".
In the morality play of celebrity life, Watson and Daly were seen as hard-working, talented, aspirational figures. It's not often research about young people and their exposure to the ever-flickering torrent of nonsense which is the internet gives us anything resembling good news, so it's tempting to be joyous about this.
But I can't help thinking that when I was young – pre-internet, a time when we survived on a slow-drip feed of celebrity gossip stretched out in bi-monthly Smash Hits deliveries or the occasional Saturday Superstore appearance – we were more in awe of hellraisers and trailblazers. Life was dull, and we liked a bit of shaking up.
As a young woman, my heroes were the likes of Stevie Nicks, Paula Yates, Janet Street-Porter and Grace Jones. I knew practically nothing about these women's lives but I knew they were largely up to no good and I was an avid supporter.
It's interesting that celebrity culture, instead of rotting young minds, seems to be creating a rather conservative bunch of bosom-shifters and curtain twitchers.
And it's rather fascinating that today's 14-year-olds have never known a world without Big Brother, and now one of their greatest fears and darkest insults is: "You're famous for nothing."
Could Kim Jong-un not be a wrong'un after all?
After Boris Johnson and Silvio Berlusconi, Kim Jong-un of North Korea is my third-favourite constantly amusing world leader. By "amusing", I mean I will click on any news story containing them and read, clasping my hands to my face like a Victorian cherub, in awe that I was born into a planet of seven billion human inhabitants, but it is men like these – who claw, hard-shoulder and territorially piss on the rest of us – who hold on to vast chunks of power.
Two pieces of news on Kim this week. First his ex-girlfriend – Hyon Song-wol, who we were told he'd had executed – has appeared on television, looking absolutely not put-to-death-by-firing-squad. North Korea's news agency KCNA said reports of Hyon's execution were the work of "psychopaths" and "confrontation maniacs" in the South Korean government and media.
Poor Kim. This is the problem: take a random example – like the 20,000 adults and children kept in hideous conditions in a camp in North Hamgyong province that's three times the size of Washington DC, on no charge and with no prospect of release – and people think you're some sort of tyrant.
Second piece of news on Kim: he just apologised over the collapse of a tower block which killed hundreds of people. "He has been up all night, feeling painful," the statement from officials read. He "has a conscience" and "doesn't kill ex-girlfriends". He'll be having dinner at Buckingham Palace by Christmas.
The joy of jail
Police have re-arrested the murderer Arnold Pickering, 44, who absconded on day release last Saturday. He had also escaped from HMP Manchester (then called Strangeways) before stabbing a man to death in Oldham in 1990. He was given a life sentence and ordered to serve a minimum of 18 years, but that doesn't get in the way of him running errands and having a nice coffee in town, because we're nice like that in Britain.
I haven't felt so cheerful about the British penal system since Michael "Skullcracker" Wheatley absconded by not returning from a day out from open prison. I've been a fool for believing prison meant "imprisoned" for so long. These criminals get to the shops more than I do.
Twitter: @gracedent
Join our new commenting forum
Join thought-provoking conversations, follow other Independent readers and see their replies