Gender-specific books demean all our children. So the Independent on Sunday will no longer review anything marketed to exclude either sex
A good read is just that. Ask any child, regardless of gender, says IoS literary editor Katy Guest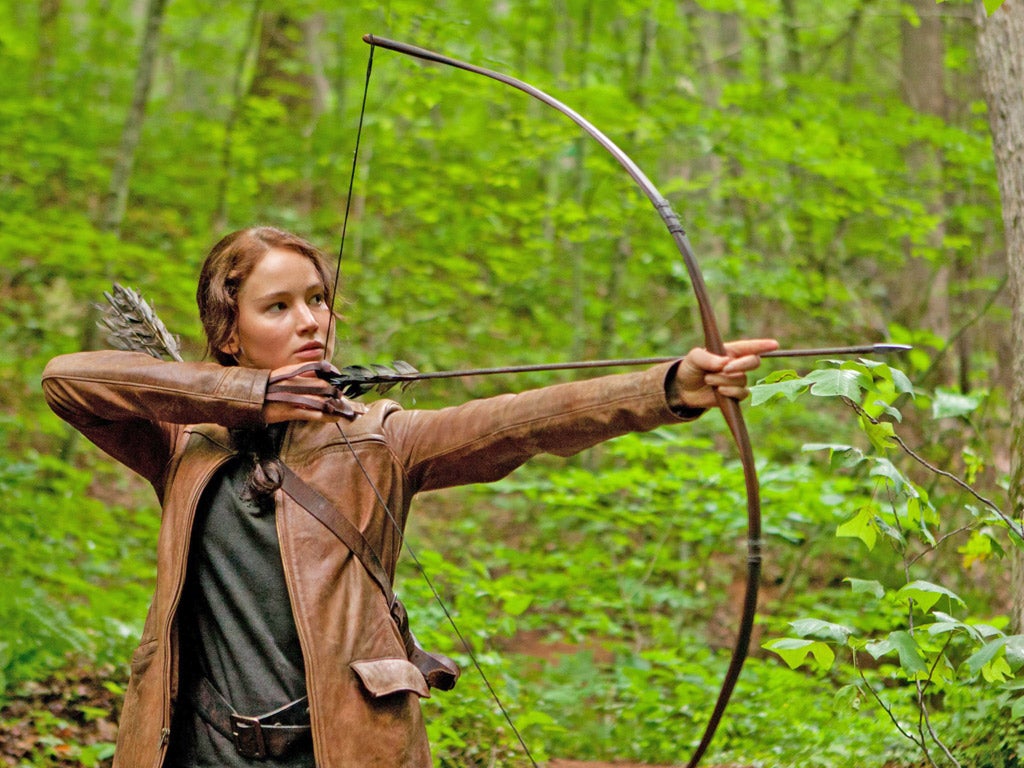 Sugar and spice and all things nice, that's what little girls are made of. And boys? They're made of trucks and trains and aeroplanes, building blocks, chemistry experiments, sword fights and guns, football, cricket, running and jumping, adventure and ideas, games, farts and snot, and pretty much anything else they can think of.
At least, that's the impression that children are increasingly given by the very books that are supposed to broaden their horizons.
An online campaign called Let Books Be Books, which petitions publishers to ditch gender-specific children's books, has met with mixed success recently. Last week, both Parragon (which sells Disney titles, among others) and Usborne (the Independent Publisher of the Year 2014), agreed that they will no longer publish books specifically titled "for boys" or "for girls". Unfortunately, Michael O'Mara, which owns Buster Books, pledged to continue segregating young readers according to their gender. Mr O'Mara himself told The Independent that their Boys' Book covers "things like how to make a bow and arrow and how to play certain sports and you'd get things about style and how to look cool in the girls' book." At the same time, he added: "We would never publish a book that demeaned one sex or the other".
It is not like a publisher to leave a bandwagon unjumped upon, but Mr O'Mara seems to have missed a trick. Hasn't he heard of Suzanne Collins' multi-million-selling Hunger Games trilogy, which has a female lead character and striking, non-pink cover designs, and is loved by boys and girls equally? For anyone else who has missed it, the heroine, Katniss Everdeen, is rather handy with a bow and arrow and doesn't spend much time caring about looking cool. At the same time, Mr O'Mara should know that telling boys they should all be interested in doing physical activities outdoors, while girls should be interested in how they look, is demeaning to both.
There are those who will say that insisting on gender-neutral books and toys for children is a bizarre experiment in social engineering by radical lefties and paranoid "femininazis" who won't allow boys to be boys, and girls to be girls. (Because, by the way, seeking equality of rights and opportunities was a key plank of Nazi ideology, was it?) But the "experiment" is nothing new. When I grew up in the 1970s, and when my parents grew up in the 1950s, brothers and sisters shared the same toys, books and games, which came in many more colours than just pink and blue, and there was no obvious disintegration of society as a result. Publishers and toy companies like to say that they are offering parents more "choice" these days by billing some of their products as just for boys and others as just for girls. What they're actually doing, by convincing children that boys and girls can't play with each other's stuff, is forcing parents to buy twice as much stuff.
There are also those who argue that children are set upon their boyish and girly courses from conception, and that no amount of book-reading is going to change them. In fact, there is no credible evidence that boys and girls are born with innately different enthusiasms, and plenty of evidence that their tastes are acquired through socialisation. Let's face it, any company with a billion dollar advertising budget could convince even Jeremy Clarkson to dress up as a Disney princess if it really wanted to, and probably would if his doing so could double its income. So what hope is there against all this pressure for an impressionable child?
I wouldn't mind, but splitting children's books strictly along gender lines is not even good publishing. Just like other successful children's books, The Hunger Games was not aimed at girls or boys; like JK Rowling, Roald Dahl, Robert Muchamore and others, Collins just wrote great stories, and readers bought them in their millions. Now, Dahl's Matilda is published with a pink cover, and I have heard one bookseller report seeing a mother snatching a copy from her small son's hands saying "That's for girls" as she replaced it on the shelf.
You see, it is not just girls' ambitions that are being frustrated by the limiting effects of "books for girls", in which girls' roles are all passive, domestic and in front of a mirror. Rebecca Davies, who writes the children's books blog at Independent.co.uk, tells me that she is equally sick of receiving "books which have been commissioned solely for the purpose of 'getting boys reading' [and which have] all-male characters and thin, action-based plots." What we are doing by pigeon-holing children is badly letting them down. And books, above all things, should be available to any child who is interested in them.
Happily, as the literary editor of The Independent on Sunday, there is something that I can do about this. So I promise now that the newspaper and this website will not be reviewing any book which is explicitly aimed at just girls, or just boys. Nor will The Independent's books section. And nor will the children's books blog at Independent.co.uk. Any Girls' Book of Boring Princesses that crosses my desk will go straight into the recycling pile along with every Great Big Book of Snot for Boys. If you are a publisher with enough faith in your new book that you think it will appeal to all children, we'll be very happy to hear from you. But the next Harry Potter or Katniss Everdeen will not come in glittery pink covers. So we'd thank you not to send us such books at all.
Twitter: @katyguest36912
Join our commenting forum
Join thought-provoking conversations, follow other Independent readers and see their replies