George Osborne knows President Obama won by blaming a predecessor. That is why the Chancellor will make Gordon Brown central to the next election
Why the recent past is the most dangerously thorny terrain in politics.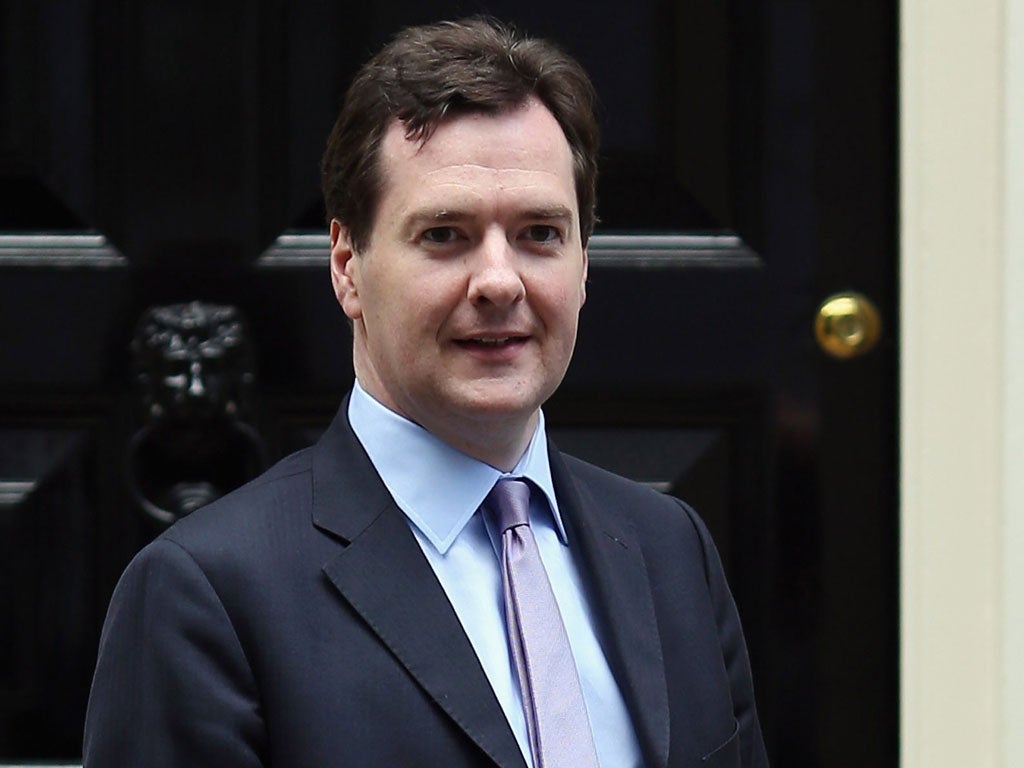 The Chancellor, George Osborne, has a reputation for being devious. I have always had doubts about this. The genuinely devious do not acquire a reputation for being so, but cleverly trick us all by appearing honestly candid. Perceptions of him are rather like those of Harold Wilson in the 1960s and 1970s. If Wilson lit his pipe colleagues and journalists were suspicious, sometimes with good cause. Still, his reputation for deviousness was so widespread he failed the ultimate trickster's art of not appearing to be tricky. Osborne goes one step further. While appearing wily, sometimes he is surprisingly open, too open. Because everyone assumes he is devious, few notice.
Earlier this week the Chancellor wrote an article for The Times that was, at different points, sophisticated, perceptive, self-deceiving and projected with a whiff of almost endearing naivety. In their contrasts his words both worried parts of the Labour leadership deeply and gave them a degree of hope. They defined the battleground of the next election.
Osborne is seen as tactical game player and yet he quite openly plays the game. This is the naivety in the article, in which he reflects on the implications of President Obama's victory for British politics. It reads like a private internal memo to David Cameron: "The US election and how we win next time." I have never read an article quite like it from a senior Cabinet minister, let alone a Chancellor.
The long road
It reflects by implication Osborne's sincerely held attachment to economic and social liberalism, but is presented solely in terms of the electoral potential for the Tories. He notes that Obama's most effective message was that the US was "beginning the long, hard road to recovery" by "laying the foundations for a modern, more balanced economy". He concludes that voters agreed with the message "we're on the right track". Evidently this will be the essence of the Conservatives' pitch at the general election.
Next, Osborne observes accurately that the Romney campaign never found an answer to the Democrats' claim that the Republicans had got the country into the economic mess in the first place. Once again Osborne leaps forward to the next election, arguing that most voters here will blame the last Labour government, not least because the shadow Chancellor, Ed Balls, is more associated with the "mistakes of the last decade" than anyone else. Here before our eyes the supposedly devious Osborne announces the Tories' second election theme, more than two years in advance: Miliband and Balls caused this mess! Don't let them near power ever again!
Famously Obama supported an economic stimulus, but Osborne argues he lost ground on this policy area and only made headway when he refocused on the "need to get our fiscal house in order", evidently the Tories' third election theme.
Osborne adds that Romney failed to convince ordinary hard-working voters that he was on their side. Astutely he suggests this comes down to values and indicates that the Conservatives' wider message will be that they are on the side of "people who work hard and who want to get on", citing the council tax freeze (which will almost certainly stay in place until the general election), the benefits cap and schools reform as evidence. In contrast he suggests Labour is on the side of militant teaching unions and opposed benefit caps, another part of the future electoral battleground highlighted two years in advance.
Finally, Osborne notes that the Republicans were on the wrong side of several social issues and points to his own support for gay marriage as electorally significant. He does not explain the case for gay marriage, although his support is genuine, but argues solely on the basis that polls suggest most voters support it.
Bowing to Bush
The flaws in Osborne's election strategy are obvious. Obama's approach to recovery is very different to his and it is comically disingenuous to suggest that only when he was acting differently to the Conservatives did he fail to make headway with US voters. There are also doubts about how many Tory MPs, and indeed ministers, will vote for gay marriage when the moment comes. Senior Labour figures cling to these flaws.
But in one area they know Osborne is on to something. He implies President Bush won the election for Obama, the leader in power when the economy crashed in 2008. Romney could not escape the recent past. This is not surprising: it is the most thorny terrain in politics. It defies reason and is shaped wholly by emotion, mainly rage. By 2010 the UK economy was growing again, yet mention Gordon Brown and some voters start frothing with anger. From Major to Brown, former Prime Ministers of the "recent past" were or are so loathed they choose hardly to appear in public. Only now is it safe for John Major to do so, as his period recedes and is subject to fresh objectively benevolent reflection.
How to deal with the recent past is a big unresolved issue for senior Shadow Cabinet members. Ignoring it is not an option because Osborne has kindly informed them he plans to fight the next election on this terrain. Ed Miliband has radical ideas for the future, forged partly in the hope of marking out distance from the recent past. But polls suggest, as Osborne notes, that more voters blame Labour than him for economic gloom.
For Miliband there is no solution, beyond a robust defence of what happened with a degree of contrition and keeping his fingers crossed that this wild terrain plays no decisive role. Ultimately only the passage of time makes the recent past recede. Leaders have little control over the economy. They have none over time. At least Osborne has given generous notice of precisely how he plans to win next time.
Join our commenting forum
Join thought-provoking conversations, follow other Independent readers and see their replies