Gibraltar: This Rock stands in the way of our national interest
There is a case for summoning up our old colonial instincts to resolve this dispute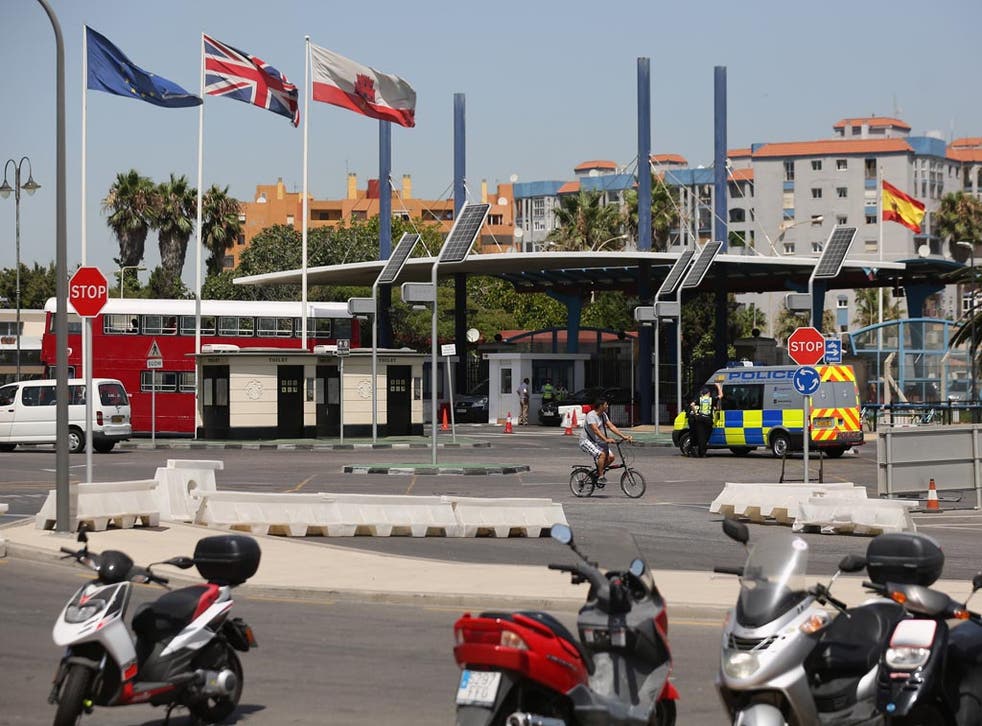 When you learnt that Spain was operating a go-slow at the border with Gibraltar, threatening to charge €50 for crossing, and mooting a ban on Gibraltar-bound planes using Spanish air space, you probably thought: there they go again, big, clumsy Spain trying to intimidate poor little Gibraltar in vain pursuit of a 300-year-old quarrel. If you hazarded any explanation at all, you might have reasoned that the Madrid government wanted to divert Spaniards from their economic troubles, and had alighted on a flare-up over Gibraltar as a tried and tested solution.
Of course, an element of intended distraction cannot be excluded. Spain's Prime Minister, Mariano Rajoy, is beleaguered. But what you probably did not think to ask, and most British news outlets did not initially tell you, was that Spain was upset for a reason. Gibraltar, it turns out, was building itself an artificial reef in an attempt to increase fish stocks; Spain feared the possible effects on its own fishing grounds.
In other words, this dispute had not come out of the blue. There was a real issue, and the British government – whose early statements neglected to say anything about fishing – must have known this. Nor was Gibraltar's Chief Minister, Fabian Picardo, as far off the mark as he seemed, when he compared Spain's threats to the ranting of North Korea. Like Kim Jong-un – whose sabre-rattling may not have been unrelated to US joint manoeuvres with South Korea – Spain, too, had a cause for complaint that the other side had failed to mention. Being paranoid, as they say, doesn't mean they are not out to get you.
It is possible that this spat, like others before it, will fade away. David Cameron has expressed concern, while the Foreign Secretary has given – fairly measured – assurances about the UK's commitment to Gibraltar's people. But what has happened underlines that, more than 10 years after Gibraltar scuppered an agreement between Madrid and the UK's then Labour government, the underlying dispute is as capable of souring UK-Spain relations as ever.
A deal reached in 2002 would have left Gibraltar's administrative arrangements unchanged, while accepting the principle of shared sovereignty. It unravelled after Gibraltarians staged a general strike and refused to service British warships; it was then laid to rest in a near-unanimous referendum. The prospects then were about as good as they will get, with a pro-Europe government in London and pragmatists in Madrid. Cameron's Euro-sceptic ills now probably rule out any policy change on Gibraltar.
But should the rest of us not be asking why 30,000 people should have had, and still have, a veto on a normalisation that is so unambiguously in the British national interest? And if the UK and Spain were to get along better, then Gibraltar would have it easier, too. We should summon up what remain of our colonial instincts one last time and overrule the people of the Rock – for their own good.
Register for free to continue reading
Registration is a free and easy way to support our truly independent journalism
By registering, you will also enjoy limited access to Premium articles, exclusive newsletters, commenting, and virtual events with our leading journalists
Already have an account? sign in
Join our new commenting forum
Join thought-provoking conversations, follow other Independent readers and see their replies