Going viral on YouTube stopped me feeling like a ghost - and made me speak out about mental illness
Singing on the tube was a way to drown out my problems and escape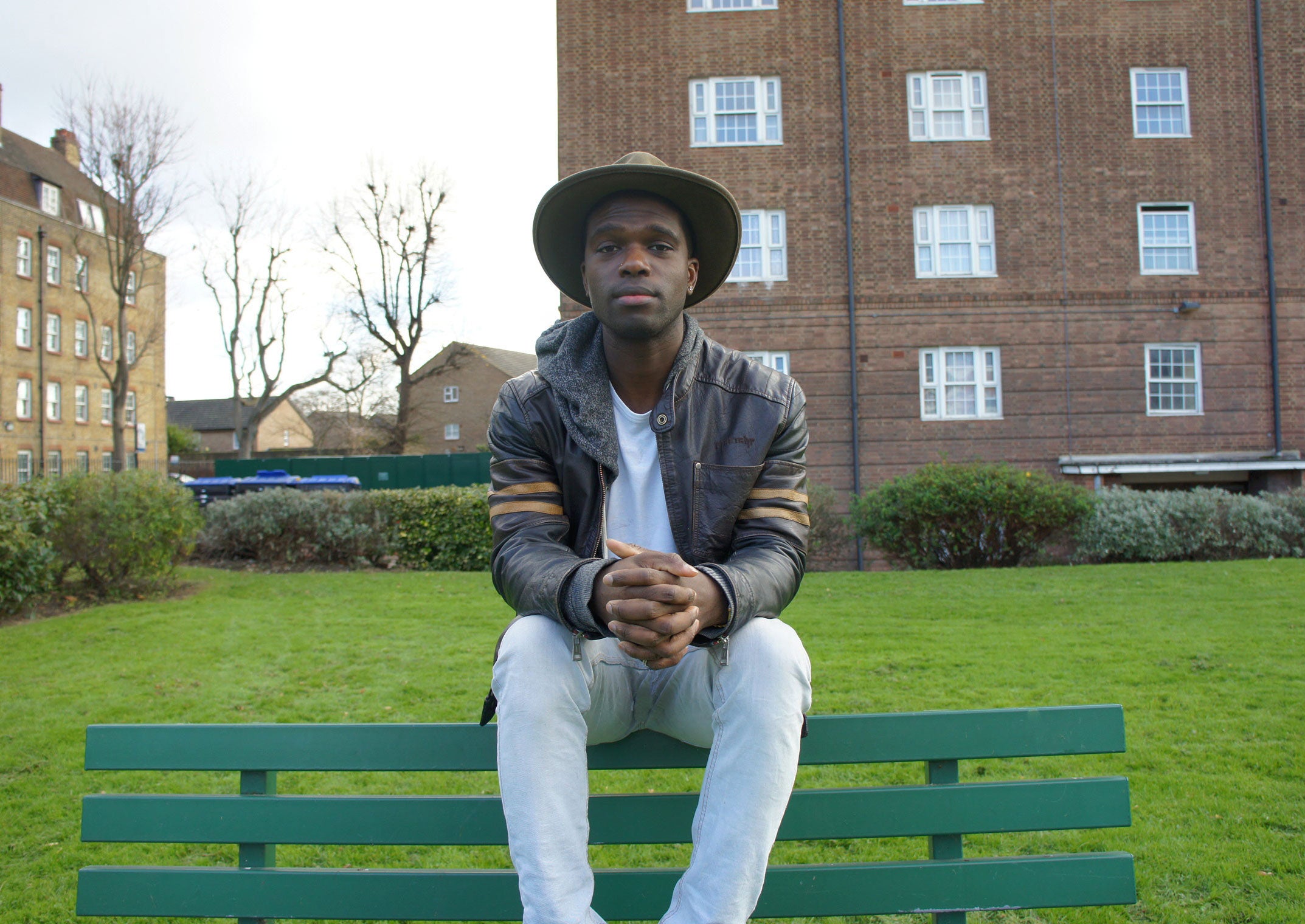 If you'd told me a few years ago that I'd be the star of a viral video watched by millions of people, I'd never have believed you.
Maybe you've seen the video – I'm the guy who someone filmed on their phone singing along to Rihanna on the tube, while other commuters tried to keep a straight face.
The film went viral, and was shared on hundreds of sites including The Independent, Buzzfeed and The Metro, eventually clocking up more than 2.5m views on YouTube.
For years I've kept quiet about it, because I assumed people wouldn't understand what I was going through. But this week I made a new video with the charity Rethink Mental Illness, explaining how I was going through serious mental health problems when the film was made in 2012.
That year a number of events in my personal life had taken their toll on my mental health. In just twelve months, my auntie died, my five year relationship crumbled, my savings were stolen, and two friends of mine were killed in violent attacks. It all started to overwhelm me, and I began to feel and behave differently.
I was going through depression, anxiety, manic episodes, self-harm, and voices and illusions in my head. But I kept it all to myself, and over time I became more withdrawn and erratic. Singing on the tube was a way to drown out my problems and escape. When you're in the middle of a manic episode, you don't think about what you look like or how you come across.
When the video initially went viral in 2012 it lifted me because I was happy to be heard. It was such a change from feeling like a ghost to instead being a bringer of joy. I could only see the good in it.
But a few months later I relapsed badly and ended up in hospital. My attitude to the video changed. People laughing at you is different to people laughing with you, and the fall-out hit me badly. The doctors told that I was experiencing psychosis (what was psychosis? I had no idea) and I was diagnosed with bipolar disorder.
I spent four months in hospital. It was a very scary time for me, but I was able to pull through thanks to my mother, other close family and friends, and the great staff on the ward. My faith, music, reading books and learning coping strategies such as changing your environment really helped me. I also I threw myself back into youth work and music, my first love.
Then in July 2014 the video went viral again. As the laughter and jokes on social media started up again, I nearly relapsed, but thankfully this time I knew I had to seek help quickly.
I'm in a good place now, and wanted to tell my side of the story so that others who are in the same dark place can realise that there is help out there. The response to the new video has been overwhelming, and has proved to me that the more we talk about mental health the better.
In some ways I was lucky, because I got the help I needed. But lots of other young people are not so fortunate. Mental health services are badly underfunded, and many people are missing out on the treatment they need. That needs to change, because mental illness affects all of us in some way.
So if you're struggling with mental illness, don't despair. There is support out there, and organisations like Rethink Mental Illness provide information and help you feel you're not alone. My main message is talk to your friends, family or GP about how you're feeling. The sooner you open up about you're going through, the better chance you have of getting help and recovering.
I don't want to make people feel bad if they laughed at the video of me singing on the Tube. I can see the funny side too, but I'd like to move on now. Viral videos have a life of their own and capturing someone's behaviour for a few seconds in a day doesn't ever show you the full picture.
For advice and support go to rethink.org
Join our commenting forum
Join thought-provoking conversations, follow other Independent readers and see their replies