Google, Amazon, Vodafone and Starbucks might not be breaking laws. But they deserve to be punished
Our writer says one way to make them pay is through consumer boycotts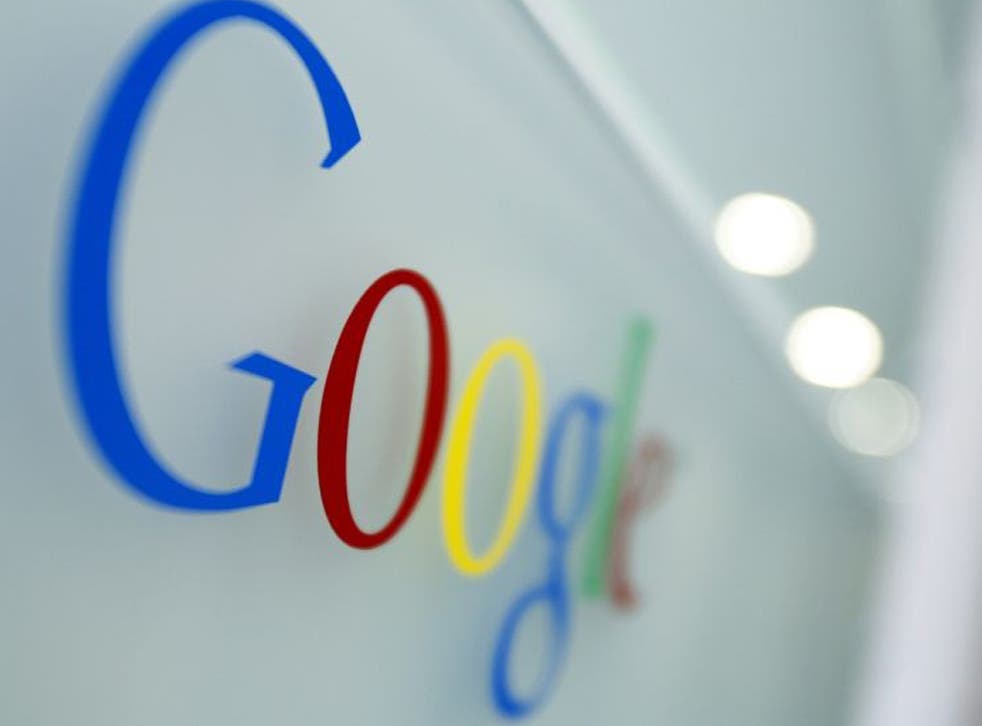 Were you pleased to receive that unexpected Christmas present from Starbucks? After the revelation that it had paid less than 1 per cent of its UK profits in tax over the past 14 years, public reaction was ferocious. In a bizarre move designed to defuse the backlash and protect sales, the company broke off from talks with HMRC to take full-page ads in the national press announcing that it would cough up £20m corporation tax over the next two years – even if its accountants say it is not legally owing.
Managing director of Starbucks UK Kris Engskov claims it had responded to customers, and the ads grovelled "we know we are not perfect … but we have listened …we hope you will give us an opportunity to build on your trust". Was that public act of humility enough to get you back in the queue for an ethically sourced skinny latte? It didn't work for me, and many charities working with the poor were not impressed either.
Yesterday, protest group UK Uncut staged demonstrations around the country, "transforming" Starbucks coffee shops into crèches and shelters for the homeless, making the point that the gap between rich and poor is wider than ever. Financial commentators were highly critical too: one city editor described Starbucks's decision as "an overblown and odd gesture which will not solve anything". By circumventing discussions with HMRC, Starbucks has decided that it, not the Treasury or government officials who implement our convoluted tax legislation, decides the amount of tax paid.
Starbucks, like Amazon, Google and Vodafone, the other multinationals who pay little corporation tax in the UK, has not broken any law. Technically, these are not "evaders", but "minimisers". They base their headquarters in places where tax laws are more favourable, such as Dublin or Luxembourg. In a recession, the UK wants these companies' business, and their jobs, but at what cost? What's the trade-off?
George Osborne announced last week he is cutting corporation tax to 21 per cent in an attempt to woo businesses back here, and offered tax concessions to encourage job creation. By accepting the "donation" from Starbucks, the Government sets a dangerous precedent. The company should have donated it directly to a charity for the homeless or the poor. Appointing another 2,500 tax inspectors won't make much difference to the way tax law is enforced either, if special settlements are negotiated with companies such as Vodafone and Starbucks, and with high-earning comedians and entertainers, whereas lower earners are ordered to pay every penny due, with no room for manoeuvre.
The Government says it will be spending £77m on tax inspectors to chase £2bn in tax every year, but the scale of the tax gap remains a staggering £32bn. The people most affected by George Osborne's Autumn Statement are not wealthy tax evaders, but the poorest 30 per cent of the population who will bear the brunt of the cuts to welfare and benefits. But ordinary people have real power in the tax war – if they only spend with companies who pay the full rate of UK tax. Consumer power would swiftly force change, as it has in the case of Starbucks.
The public is fed with up party politics. Issues such as health, tax, immigration and education are what bind us together. Tax law needs a total overhaul. It has to be transparent and simple and apply to everyone without exception, deviation or special treatment. By harnessing consumer power we can show the Chancellor that urgent tax reform remains the key to a fairer society.
Bourne again
Matthew Bourne's ravishing production of Sleeping Beauty at Sadler's Wells is bound to be a huge hit, and, like his other works, will attract new audiences to ballet. But what exactly is this new genre he's devised?
Someone described it to me as a "dancical" – the dance equivalent of a musical, without the singing. The costumes are lavish, the baby a wonderful animated puppet, and there's wonder and awe in the staging of every scene. But is there enough emotion to make us care? The score seems flattened and weirdly uninvolving and Lez Brotherston's sets and costumes have far too much going on. The dancers are superb, but fight to stand out. The production is the star, which I find weird.
But then, I saw Sleeping Beauty in this theatre when I was eight, and cried buckets, so maybe I'm biased.
Anna is a class act
Consternation in some quarters at the news British-born Anna Wintour, editor in chief of American Vogue, could be in line for the plum job of US ambassador to Paris or London. The Times commented that "ambassadors, for the most part, are not internationally recognisable by their haircuts and sunglasses alone … an ambassador does not need to sit in the front row of a show featuring women wearing scarves and look interested".
Wintour has raised millions in donations for President Obama's re-election campaign, which surely qualifies her as much as previous incumbents. Considering a hammy Hollywood actor became a popular US president, I find the notion of a former fashion editor entering the diplomatic service perfectly acceptable. After all, Ms Wintour has successfully presided over a multibillion-dollar business for decades, reinforced a global brand and remained at all times utterly discreet. Ambassadors have been bankers, car salesman and ranchers, so what's wrong with a businesswoman, who just happens to be in the fashion business, getting the job?
I'm not at all sure what ambassadors do these days – perhaps the job should be offered in rotation to film stars and celebrities who might give dreary functions a new lease of life. If diplomatic work is carried out by discreet behind-the-scenes professionals, why not turn the ambassador's job into a PR exercise? We could field Gary Barlow, after he's chucked off The X Factor, or even Helen Mirren, when she's finished playing the Queen (again).
I'm sure Gwyneth Paltrow would be happy to take over from Wintour. She's an expert at self-promotion, already lives here, and can promote her cooking skills at official functions.
Fave Brubeck
One unforgettable theatrical experience that made my flesh tingle was seeing Dave Brubeck – who died last week, aged 91 – playing in London in the early Sixties. I can remember that perfect sound as if he were still in the room.
By 16, I was a huge modern jazz fan, travelling for hours by Tube to see British stars such as Tubby Hayes and the Joe Harriott Quintet in small smoky clubs, and Dave Brubeck's effortlessly cool "Take Five" (from his album Time Out, the first jazz album to sell a million copies) was my theme tune to life.
I chatted up the nerdy bloke who ran the record shop near my school in Fulham, going on a date with him in order to worship at the shrine of Mr Brubeck. A genius.
Register for free to continue reading
Registration is a free and easy way to support our truly independent journalism
By registering, you will also enjoy limited access to Premium articles, exclusive newsletters, commenting, and virtual events with our leading journalists
Already have an account? sign in
Join our new commenting forum
Join thought-provoking conversations, follow other Independent readers and see their replies