Hands off Emma Thompson, she's Hampstead gold
Not many folk, after all, have adopted a former boy soldier from Rwanda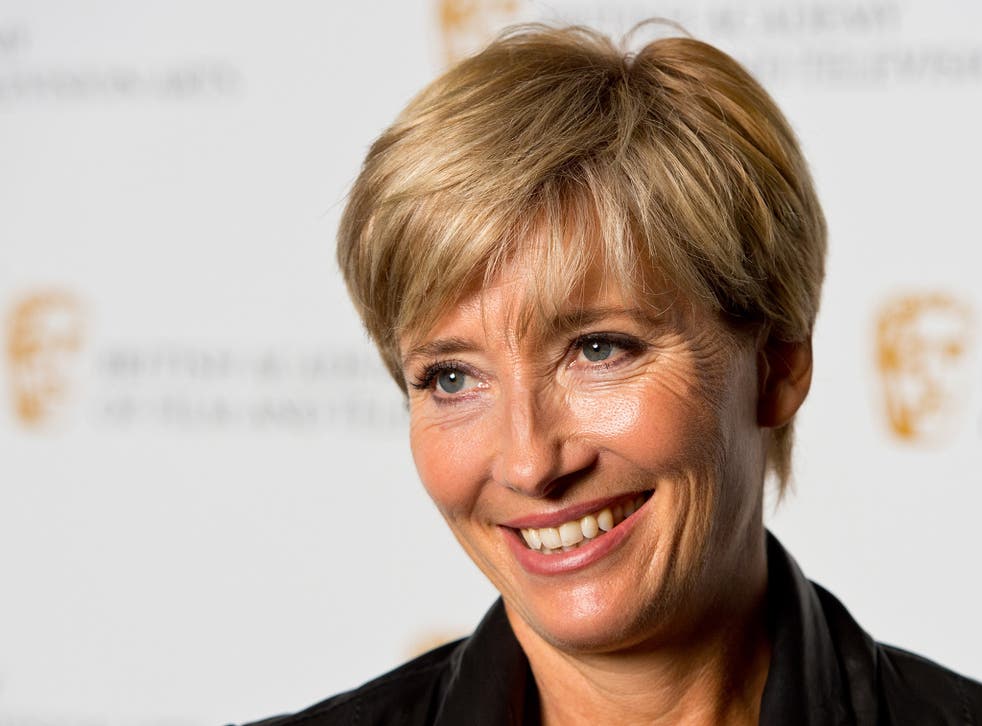 An old pal of mine was at it again the other day. She's one of those newspaper columnists who is very democratic. She kicks everyone, and does so rather entertainingly. I like to think it's with tongue in cheek, but it's hard to be sure.
The focus of her ire this time? Emma Thompson, Hampstead resident, bleeding heart liberal, defender of chattering class causes, and red rag to a bull for some folk. And, lest we forget, two-time Academy Award winner.
Ms T is back in the papers because her new movie, The Legend of Barney Thomson, is out this weekend. To play a septuagenarian Glaswegian prostitute – there's three words that roll off the tongue – she had to go through hours of make-up each day.
My chum had a pop after Thompson said she wished a 77-year-old actress could have taken the role, but that it was such a good one she couldn't resist it. Bland enough, you may think.
But no. Thompson was instead a pious fraud. She had grabbed the opportunity with both hands, and then lectured us about it. "Typical selfie, leftie, luvvie nonsense. Do as I say, not as I do."
Usually, I'm tempted to side with the armchair sneerers. No one much likes a posh left-leaner, do they? But nobody – nobody – criticises Thompson within my earshot and gets away with it.
There has been a certain frisson between us for 30 years ever since John Byrne's brilliant BBC series Tutti Frutti. It centred on the shenanigans of a none-too- successful Glaswegian band, the Majestics. She was Suzi Kettles, an art student who replaced the frontman killed in a car crash while out buying kebabs. It was love at first sight, and not just for Robbie Coltrane, her co-star.
From playing Kettles at 20, now she's back as a Glaswegian almost four times that age as the deliciously named Cemolina, the domineering mother of a hapless barber played by Robert Carlyle, who is also making his directorial debut. She is leopard-skin clad gold.
I admire the way Thompson stands up for what she believes – human rights, women's rights, no Tesco in Hampstead! She gives every impression of enjoying winding up her critics. And it is wrong to say she doesn't practise what she preaches. Not many folk, after all, have adopted a former boy soldier from Rwanda.
I enjoyed her swaggering up to one awards ceremony with her high-heels slung over her shoulder in protest at the footwear rules for women, and with a massive dry Martini in the other. She took a serious gulp from it before delivering her acceptance speech. That's style.
Our relationship was sealed in NW3 several years ago. As she passed by with her daughter – Gaia, named after the Goddess of the Earth, of course – we exchanged a cheery "Good Morning". Her smile – just for me – has stayed with me since. Such a pity that Greg Wise is so good-looking.
Register for free to continue reading
Registration is a free and easy way to support our truly independent journalism
By registering, you will also enjoy limited access to Premium articles, exclusive newsletters, commenting, and virtual events with our leading journalists
Already have an account? sign in
Join our new commenting forum
Join thought-provoking conversations, follow other Independent readers and see their replies