Have you heard about the film Singapore has banned its people from watching? Well, you have now
The government's refusal to grant To Singapore, with Love a film licence has backfired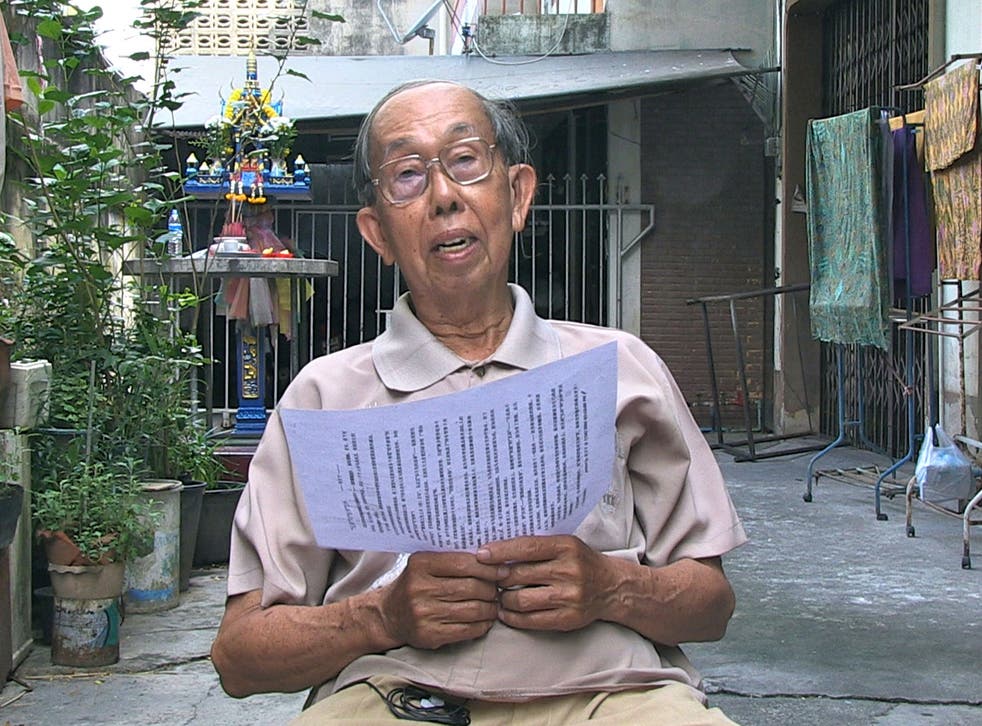 On Friday afternoon several busloads of Singaporeans are expected to make the short journey across the Straits of Johor to Malaysia to watch a documentary they are unable to see in their own country.
The film, To Singapore, with Love, deals, indirectly, with one of the most controversial elements of the island nation's history - the detention without trial of hundreds of people accused of being Communists and being part of a conspiracy. Lots of people fled to places such as Britain and Thailand to avoid arrest. Some returned, many did not.
The Singaporean filmmaker, Tan Pin Pin, profiles nine people of different political views, aged between 60 to 80, who escaped in the 1960s and 1970s. She talks about their lives, their memories, their hopes for the future. She hears about their food, their families, their habit of keeping up with the news back home by reading Singaporean newspapers online, even though they left up to 50 years ago.
"This film is shot entirely outside the country, in the belief that we can learn something about ourselves by adopting an external view," wrote the 45-year-old Ms Tan.
Though the film deals with events that happened decades ago, even today they remain hugely controversial. Last week, the government's Media Development Authority (MDA) refused to grant the film a licence on the grounds that it undermined national security. That means it cannot be shown in Singapore.
"The individuals in the film have given distorted and untruthful accounts of how they came to leave Singapore and remain outside Singapore," said the MDA.
The people who fled into exile did so to avoid detention without trial, something made possible by Singapore's Internal Security Act, a draconian piece of legislation introduced in 1960, in the very final days of British control.
The legislation was central to what became known as Operation Coldstore, a crackdown on alleged Communists that was carried out in February 1963 by Lee Kuan Yew, Singapore's first Prime Minister, in connivance with the British and Malaysian authorities.
Around 175 politicians, activists and journalists were arrested and held without charge. Some were released shortly afterwards. Some, such as Poh Soo Kai, were held for up to 17 years.
Lee Kuan Yew's People's Action Party (PAP) has ruled Singapore since it secured independence in 1963 – the country briefly formed a federation with Malaysia – and his son, Lee Hsien Loong, is the current premier. Singapore, and Britain, have always portrayed Operation Coldstore as a vital if painful move against a dangerous Communist conspiracy.
But last year, on the 50 anniversary of the crackdown, when Britain finally opened some of its records at The National Archives on Operation Coldstore, it became clear this was not the case.
Historian Thum Ping Tjin examined a series of previously withheld documents and concluded there had been no such conspiracy.
Rather, he found that Operation Coldstore was driven by political motives. Lee Kuan Yew, who is still alive and who turned 91 on Tuesday, wanted to get ride of his opponents in the socialist Barisan Sosialis party. Britain was fully aware there was no threat from Communism but agreed to go along.
"Singapore has always claimed it was a security operation but there is no evidence of this," he said in a speech last year.
Singapore has seen several waves of detentions without trial. Between 1963-79 there were arrests every year, and there were further detentions between 1987-88. There have been more since the September 2001 attacks on New York and Washington.
But in Singapore, which Lee Kuan Yew is credited with transforming from a colonial outpost into a booming global business centre of 5.5m people, such issues are rarely discussed. Singapore's media routinely indulges in self censorship and the country stands at 149out of 179 on the Reporters without Borders press freedom index.
Many exiles say they can only go back if they make a public statement admitting to having been a Communist. Some say they fear they could be detained upon arrival.
Among those interviewed in the film is 63-year-old Ho Juan Thai, a member of the centre-left Workers' Party, who fled in 1977 to avoid arrest. He has spent 37 years in Britain, where he runs his own IT business.
"I want to go back but I fear I would never be able to leave Singapore again," he told me from London. "I miss my people, my family and, of course, Singapore politics."
Ms Tan's film is to be screened at the SEA ArtsFest in London in late October. In a statement posted on social media, she said she was disappointed that her film cannot be shown in her own country.
"We need to be trusted to be able to find the answers to questions about ourselves, for ourselves," she said. "It is my deepest regret that we cannot have such a conversation here today."
As it is, the government's refusal to grant the film a licence has generated considerable publicity. This Friday's screening at the Century Hotel in the Malaysian city of Johor Bahru had already been scheduled, but organisers said that following the announcement, the number of people registering to see the film had increased.
One person posted on the film's Facebook page: "By banning the movie more discussion is provoked than if it had been allowed. May it be a blessing."
Register for free to continue reading
Registration is a free and easy way to support our truly independent journalism
By registering, you will also enjoy limited access to Premium articles, exclusive newsletters, commenting, and virtual events with our leading journalists
Already have an account? sign in
Join our new commenting forum
Join thought-provoking conversations, follow other Independent readers and see their replies