Healthy cities: How can architects and planners get us moving if we ignore warnings from doctors?
In future, our buildings will have to be more holistic and less about architects' egos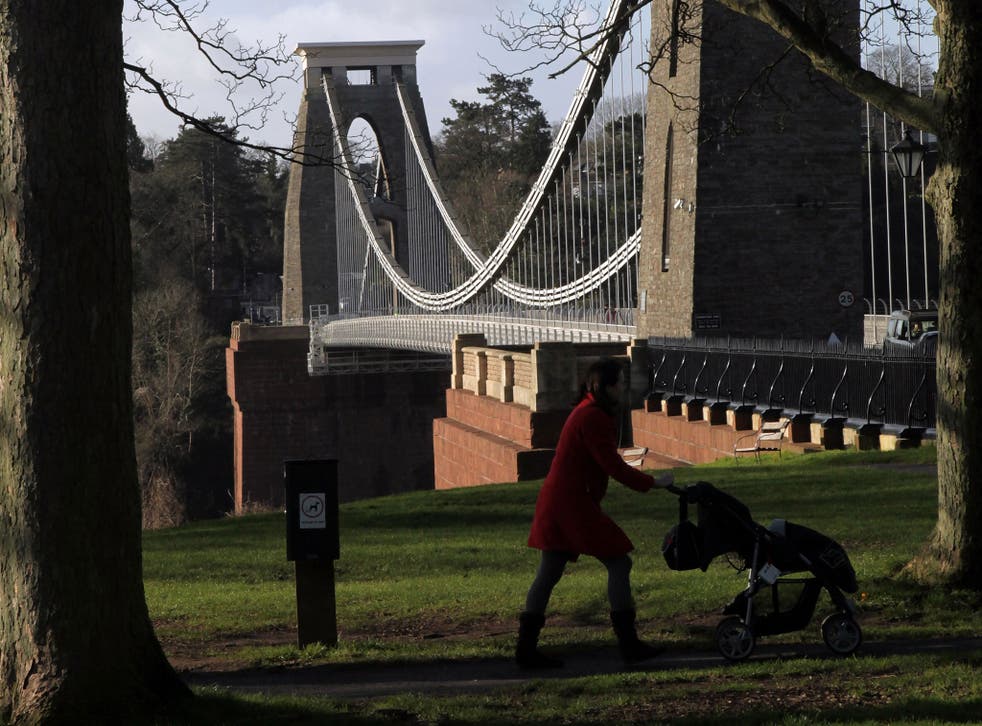 Our cities are damaging our health – that's the conclusion of a new report by the Royal Institute of British Architects (Riba) which looks at the impact of the built environment on obesity and life expectancy. It found that the urban conurbations with the healthiest populations, such as parts of Leeds and Bristol, had half the density of housing and a fifth more green spaces than the places where people were the most unfit, such as Liverpool (the highest rate of diabetes) and Birmingham (the lowest proportion of active adults).
The Department of Health recommends we take 150 minutes of exercise a week, but two out of three men and more than one in two women are overweight. How can architects and planners get us moving, if we ignore doctors and Department of Health warnings? The amount we walk has fallen by 27 per cent in the last 15 years, as we use cars and public transport to get around. The Riba report found that three out of four of us would walk more if there were more green spaces, places that were attractive and felt safe.
I am introducing an archive season on post-war architecture for BBC4 and have been looking at grand housing schemes that architects and planners thought would provide wonderful places for people to live as Britain was rebuilt in the 1950s and 1960s. Architects such as Eric Lyons, who created leafy homes for middle-class families, always placed communal gardens and shared walkways at the heart of his work, which is why he had so many fans.
Unfortunately, new towns such as Thamesmead in south-east London never captured that sense of community. Tower blocks might have offered fabulous views and high density in inner cities, but residents felt isolated. Their communal areas became dumping grounds, areas where everything from kicking a ball to riding a bike was banned. Walkways were vandalised, and entrance areas felt like fortresses.
Today, budget cuts mean that councils spend less on the upkeep of our public parks. The Riba report shows that its vital that money is ring-fenced to protect and upgrade our green spaces, and to make them desirable places to visit, not just dumping grounds for dog shit. That means litter bins, wardens on patrol, and cafés. Churchyards need to be treated as public spaces, locked at night to prevent vandalism.
The Wildlife Trusts encourages the public to carry out conservation work with professionals. Their report, Feel Better Outside, shows that spending time in the open air helps people with mental health issues. Spending time in the open air, gardening, growing vegetables and exercising, isn't just good for your physical health, it also builds self-esteem. Riba estimates that if more thought was given to planning and maintaining attractive open spaces, the National Health Service would save upwards of £1bn a year on dealing with diabetes, heart disease and obesity. More importantly, we'd use fewer anti-depressants if we could enjoy walking and sitting in pleasant surroundings.
I realise it's not realistic for everyone to have a garden, but we could have communal allotments, and protect playing fields instead of selling them off. Green cities will mean less vandalism as civic pride returns. The result: more community activities, clubs, and a lower crime rate.
Architects must resist councils and private developers who try to cut costs by stripping away amenities which make places desirable to live in. In future, our buildings will have to be more holistic and less about architects' egos.
French toast
I hope that Valérie Trierweiler is not adopting Princess Diana as a role model. The charity trip to India, the carefully posed pictures with a tiny child, followed by a cosy chat with a couple of journalists and the quote about "falling from a skyscraper" (when she got the news she was due for the heave-ho) all sound warning bells. What next – can we expect more charity work?
She told a reporter: "India for me was a return to freedom"; notice it wasn't all about the babies, the starving, or the need to raise funds, but a chance to express herself at last after being caged in the Elysée Palace. A trip to see the Pope? Or maybe another mission to help the deserving, perhaps to Africa?
She's "thinking" of writing a book about her experiences during the 20 months she was France's unelected (and very unpopular) First Lady. A miserable day in the Cotswolds with a pub lunch must have seemed almost tolerable to President François Hollande, the alternative being another lonely "bachelor" meal back home.
Valérie is bound to pitch up on the telly, confessing all; remember Diana's quote about "three of us in this marriage", that could work a second time around.
Rage against the machines
The other day at a branch of WH Smith in King's Cross Station, there was nobody on the cash till, just an assistant helping customers at the self-service tills. I loathe their disembodied voices robotically announcing "attention, unidentified object in the bagging area"; generally, they require more staff than normal tills and take twice the amount of time, so I can't imagine why they've spread to newsagents from supermarkets. It's all part of a huge con, service has disappeared. We serve ourselves at petrol stations, and get fuel on our hands. We queue up at Waitrose for the chance to play at shop assistants on the self-checkout.
And don't get me started about Marks and Spencer, who have reduced the number of their very helpful cashiers and instituted rows of self-serve checkouts. We're told that one in five of us get so frustrated by self-service tills we just nick stuff when it won't scan, contributing to the £1.6bn of goods stolen from supermarkets each year.
It's not as if we get a discount for serving ourselves (and saving staff costs), which would be better than points or free coffees. The latest supermarket con is fruit and veg labelled "ripen at home". It's not cheaper, it remains like a block of wood for weeks until it rots. Supermarkets treat us like mugs.
Art to laugh at or laugh with?
I enjoyed Martin Creed's retrospective show at the Hayward Gallery. There are gags a'plenty and a theme, ziggurats, rammed home in many formats, starting with Creed's re-interpretation of Joe Tilson's original Pop Art print through to stacks of chairs, cardboard packaging, and even cacti of descending height.
This is art as a kind of theme park, lovely to wander through, gorgeous to be photographed in, but what does it all add up to?
The small acrylic paintings and portraits are really accomplished, but swamped by the visual laughter track that Creed feels compelled to bash us over the head with. Man Ray did all this stuff 90 years ago, didn't he?
Register for free to continue reading
Registration is a free and easy way to support our truly independent journalism
By registering, you will also enjoy limited access to Premium articles, exclusive newsletters, commenting, and virtual events with our leading journalists
Already have an account? sign in
Join our new commenting forum
Join thought-provoking conversations, follow other Independent readers and see their replies