Jeremy Corbyn: Here are the four most common misconceptions about me and my campaign – and the truth
I hate the rich and am unelectable? I've heard a lot of things about myself since running for the Labour leadership, and I'd like to set them straight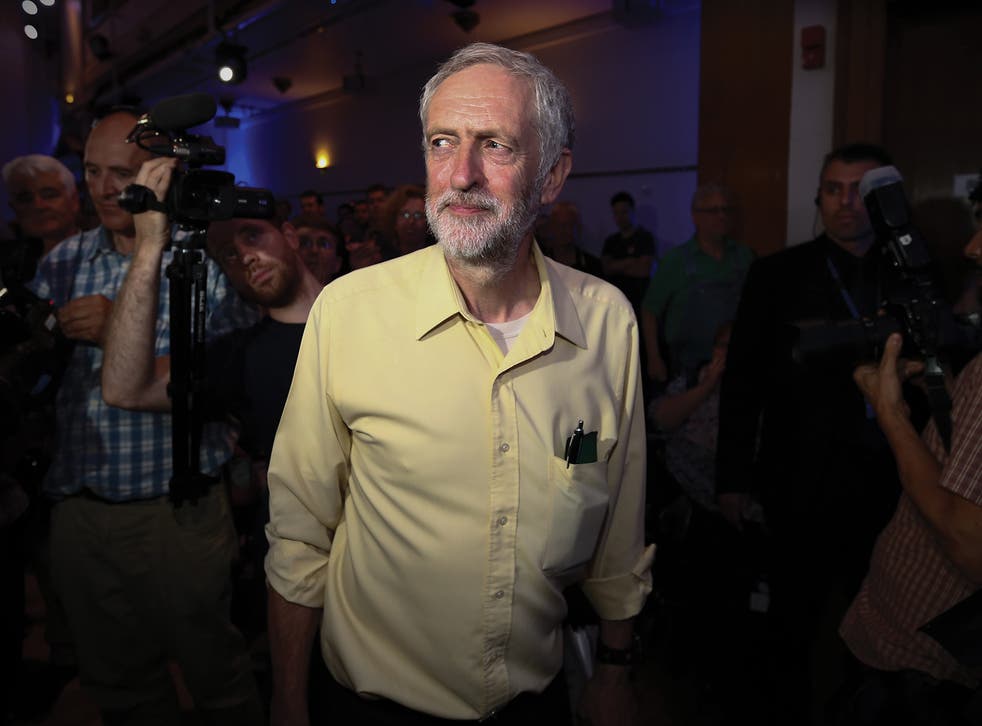 As I have travelled around the country it has been exciting to see a new generation engage with politics, and older people re-engage. I don't make personal attacks and do not respond to them. Instead we must debate policy and give people confidence that we can win. But in the coverage of my campaign so far, four misconceptions keep reappearing. I want to address them.
1. "Corbynomics is deficit denial"
I was a bit surprised last week to be accused of wanting to run "a deficit in perpetuity". After all, in my economic speech I criticised George Osborne's Budget for not doing enough. What responsible government committed to closing the deficit would give a tax break to the richest 4 per cent of households through an inheritance tax cut?
More concretely I have pledged that, if the deficit has been closed by 2020 and the economy is growing (as Osborne forecasts), then Labour should not run a current budget deficit – but we should borrow to invest in our future prosperity. Far from denying the deficit, we must tackle it – but I do dispute that you best close it by cutting the public services, benefits and tax credits, or squeezing spending out of the economy so that growth is slowed down.
But if there is still a deficit in 2020, then I think you don't set an arbitrary deadline, you have a strategy to grow the economy, increase tax revenues, and – if necessary – ask the most fortunate to contribute a little more. If anyone is in denial it is those who deny the true economic crisis – the crisis of rising poverty and homelessness, and falling productivity.
2. "You're unelectable"
Labour has to become a movement again to win in 2020. A movement mobilises people and the part of the electorate who we most need to speak to is those who didn't vote – 34 per cent at the last election. They are more likely to be young, from an ethnic minority background and to be working class, as are the hundreds of thousands who weren't registered to vote at all. These are the people who would benefit most from a Labour government that stands up against discrimination, reduces inequality and poverty, creates a fairer society for all.
If we had won the support of just one in five of those who didn't vote, then today we might have a Labour government. I think an honest, straight-talking politics can win back support from the Conservatives, Ukip, the Greens and SNP.
3. "He's anti-business and hates the rich"
Well that will come as news to my lovely local coffee shop. I work with local businesses in my constituency, including some very promising high-tech businesses. My local authority is a living wage employer and extends that to all contractors – which is good for whole economy, boosting spending in other local businesses.
But I'm absolutely not relaxed about a few people being filthy rich while others are destitute. I detest inequality and injustice. We should not ignore the exploitation of workers, the degradation of our environment – or tax dodging by multinationals, which creates an unfair advantage over local businesses. Demanding tax justice is actually a moderate pro-business campaign: it seeks a level playing field for all.
Many well-off people I speak to, in Islington and around the country, would be quite happy to pay more tax to fund better public services or to pay down our debts. Opinion polls bear this out: better off people are no less likely to support higher taxes. A more equal society is better for us all. We all do better with good public services and when we all care for each other.
4. "No one will work with you"
There is a long way to go in this leadership contest, but – whoever wins – we shouldn't want a Shadow Cabinet who all come from exactly the same political background. We need a democratic party that involves all MPs and party members. In addition to the appointed members of the Shadow Cabinet, every Labour MP should have a role to play – working to assist on each departmental policy area.
I recently spent a long weekend in Washington with Conservative MPs David Davis and Andrew Mitchell, and my Labour colleague Andy Slaughter, lobbying for the release of Shaker Aamer from Guantanamo Bay. They can see the greater good in working together, and I'm sure all Labour colleagues will too. Some of the things said in the heat of the campaign will doubtless be left there. I don't do personal abuse – I want to lead a more inclusive and united party. After all, when the dust settles we are all still Labour.
Labour leadership: The Contenders

Show all 4
Join our new commenting forum
Join thought-provoking conversations, follow other Independent readers and see their replies