Higher Education: Why do so many students commit suicide?
There is a crisis going on in undergraduate pastoral care and it is the responsibility of our universities - and our schools - to address it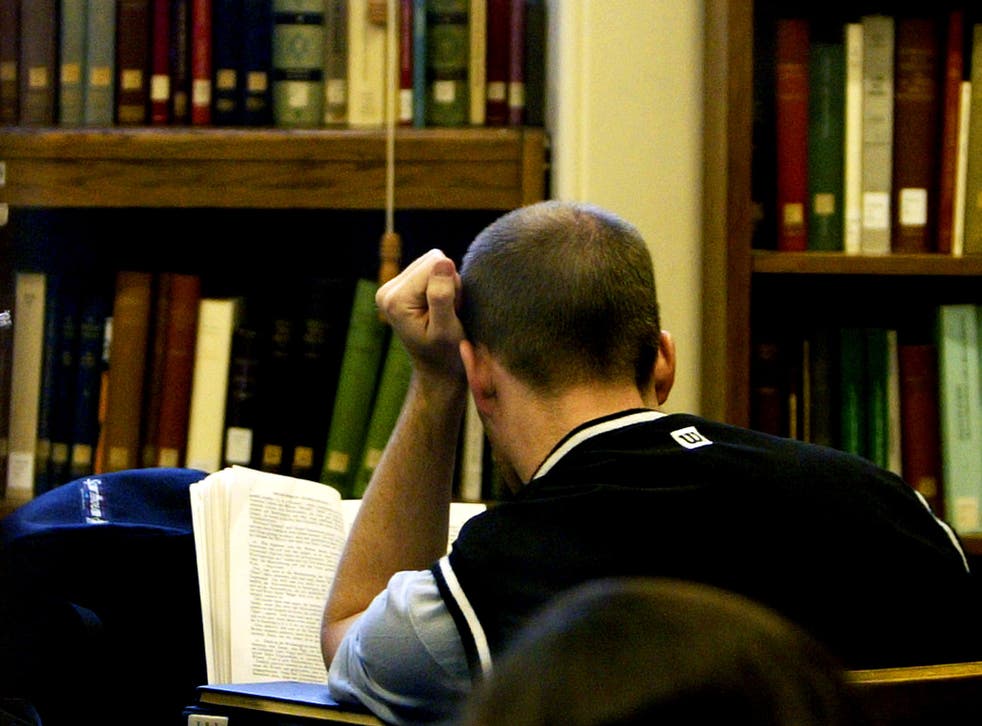 Most undergraduates have a great time at university, and universities in general are doing an excellent job with the money they have available. So why do I believe that we have a crisis in the pastoral care of undergraduates in Britain today, and why am I advocating a national campaign for universities to take more responsibility for their students?
The Royal College of Psychiatrists in 2011 found that demand for mental health services by undergraduates was sharply on the increase; as many as 29 per cent displayed clinical levels of psychological distress. Suicide had increased 170 per cent in the two decades up to 2005. Too many students are distressed, and there are several reasons – the impact of the recession, financial worries, an increase in student numbers, family breakdowns. Excessive alcohol consumption is both a cause and a symptom of the problem.
To test if my own opinion was unduly alarmist, last week I surveyed the opinion of more than 100 heads, two-thirds from state and one-third from independent schools. Of these, 83 per cent said they believed there was a serious issue with the lack of pastoral care at university, 97 per cent thought adult care could be more meticulous, while 89 per cent believed that universities were turning a blind eye and condoning excessive drinking by undergraduates.
But what did the students themselves think? I polled my former students from Wellington, and found that 45 per cent thought that their universities could do a better job of looking after them, 58 per cent believed that advice on well-being could be improved, and 77 per cent said their universities were turning a blind eye to binge drinking.
A number of steps should urgently be taken. Undergraduates should have an effective personal tutor, above all in their first year. Universities should introduce well-being or happiness classes, as we did at Wellington in 2006, which are designed to help students develop resilience.
Information about vulnerable students needs to be communicated better between school, home and university. Responsibility for binge drinking must be taken by universities. Finally, schools themselves cannot evade responsibility. The headlong rush to factory schools, with exams being the only purpose and validator of the school, has narrowed down the all-round preparation for life which schools hitherto offered. This must be reversed. A key job, not only of schools but also universities, is to educate the whole person, to help him or her live an autonomous and meaningful life. It is no longer acceptable in the 21st century for universities or schools to hold up their hands and say, "We do exams only: get the rest elsewhere!"
Dr Anthony Seldon is Master of Wellington College. His campaign is being launched in association with Times Higher Education Supplement
Register for free to continue reading
Registration is a free and easy way to support our truly independent journalism
By registering, you will also enjoy limited access to Premium articles, exclusive newsletters, commenting, and virtual events with our leading journalists
Already have an account? sign in
Join our new commenting forum
Join thought-provoking conversations, follow other Independent readers and see their replies