Hillsborough: Will the 96 get justice at last?
Nothing can undo the disgraceful cover-up of the Hillsborough disaster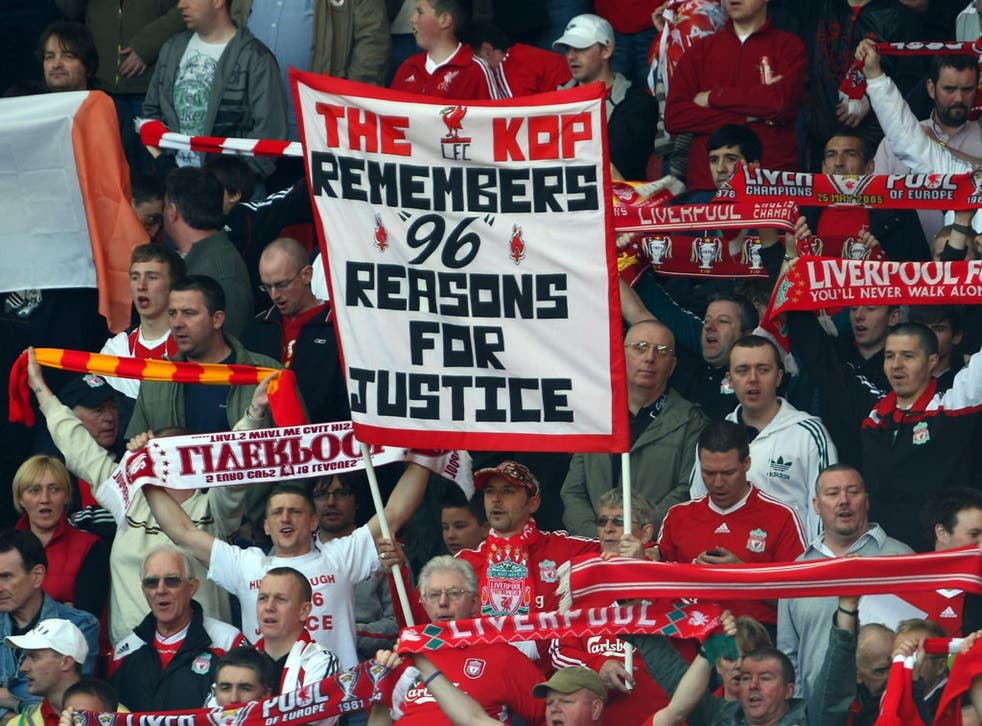 Revelations that the great Hillsborough cover-up has been broken, that at last there will be full exposure of attempts to obscure the detail of how and why 96 innocent people died more than 23 years ago, will create both expectancy and hope when relatives of the victims hear the first details of a report that we are told is exhaustive at Liverpool Cathedral this morning.
The expectancy is of the first proper accounting of the negligence and the inefficiency of the police and the emergency services which were so apparent to anyone who was present when a football field turned, on an afternoon of spring sunshine, into a killing field.
The hope is that is that for first time we will hear on official lips the word sorry.
A report that includes evidence of the doctoring of witness statements cannot bring back a single life of those lost so carelessly but it can make those relatives who have carried their hurt for so long feel that the fate of their loved ones has, finally, been recognised for what it was - not some unstoppable chain of misadventure, but a gross failure by those entrusted with the safety of the people.
You do not need to have lost a relative to feel this so intensely. It was sufficient to walk out on that field - as I did on that terrible afternoon - when there was no sight of an ambulances but just desperate pockets of fans fighting to save so many lives which were ebbing away before their eyes.
They were, presumably, these fans improvising stretchers out of advertising hoardings, the same ones who were accused of urinating on ambulance men and robbing the dead. Of all the lies and evasions of responsibility that day these were the most outrageous, and have inevitably lingered most poisonously, but the big and central one was that most blame could be attached to hooligan behaviour.
The report of Lord Taylor placed the burden of blame on the failures of the police - and no-one who was present to see the nightmare unfold could argue with that. Yet 21 years on, we still wait for that official atonement. We still wait for the word sorry.
That it may come today, so belatedly, is no reason for celebration. But this does not make in any less a requirement of decency - or a long over-due debt to the innocent dead.
Register for free to continue reading
Registration is a free and easy way to support our truly independent journalism
By registering, you will also enjoy limited access to Premium articles, exclusive newsletters, commenting, and virtual events with our leading journalists
Already have an account? sign in
Register for free to continue reading
Registration is a free and easy way to support our truly independent journalism
By registering, you will also enjoy limited access to Premium articles, exclusive newsletters, commenting, and virtual events with our leading journalists
Already have an account? sign in
Join our new commenting forum
Join thought-provoking conversations, follow other Independent readers and see their replies