What happens in Shagaluf no longer stays there
People don't intend to treat their holiday destinations like a toilet bowl, and yet responsible tourism is still a long way off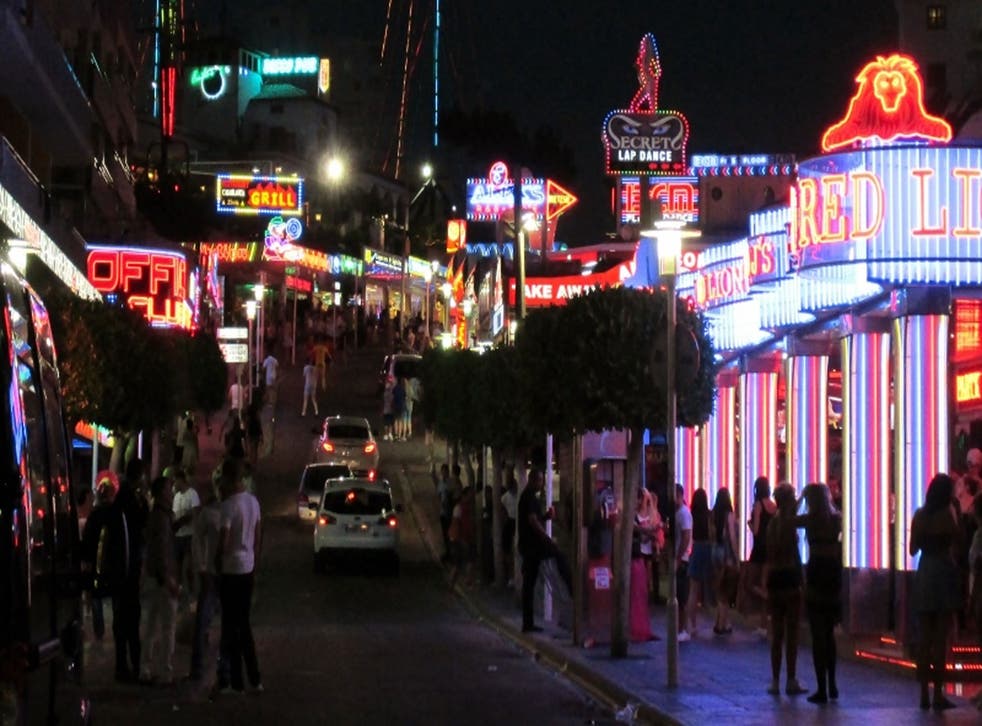 It would be difficult to miss the pointed insult in Mallorca's new anti-bar crawl legislation. It comes only a few days after Spanish minister Nuria Riera described British tourists as "educationally inadequate". But then, it would be equally difficult to work up any indignation. The reputation of Brits abroad is well earned; our binge-drinking culture, colonial legacy and access to cheap flights make a potent cocktail, best served in a bucket with 10 penis-shaped straws.
But we're not the only ones. This year's World Cup also functioned as an international bad behaviour competition, featuring strong performances from the bookies' favourite (England) as well as a few outsiders. Germans blacked up, Brazilians chanted homophobic slogans, Croatia's fans held up anti-Semitic banners and almost everyone got stinking drunk, sunburnt and emotional. They were on holiday – what did you expect?
Now even the internet-crowned "most beautiful" football fan has been caught out. Belgium supporter Axelle Despiegelaere secured a contract with cosmetics company L'Oréal, but then a Facebook picture of her posing with a dead oryx in Africa surfaced, and her modelling career was over before it began. It can't have helped that evidence of her hunting holiday came in the same week that another attractive blonde teenager was forced to defend her own trophy hunting shots.
Kendall Jones, a 19-year-old from Texas, said on Facebook that she hunted lions and rhinos as part of a "conservation" effort: "Funds from a hunt like this goes partially to the government for permits but also to the farm-owner as an incentive to keep and raise lions on their property." Paul Smith, the British owner of Carnage Magalluf, had a similarly altruistic explanation for that now notorious "mamading" video: "We're giving memories of Magaluf, that's all," he said. And if you believe these holiday hedonists were motivated by the same desire to enrich the local culture, stick around; I've got a timeshare to sell you in Florida.
What happens in Shagaluf no longer stays in Shagaluf (thank you, internet). So far the criticism has zeroed in on pretty young women with the unerring precision of a World Cup "honey shot" lens. That's media sexism for you – drearily predictable and tinged with prurience. Yet slut-shaming can only partially obscure what is a disturbingly common attitude among tourists, regardless of gender, class or country of origin. When we're abroad, the usual codes of conduct are discarded and replaced by one that's much simpler: if money can buy it, it must be OK.
Most tourists don't intend to treat their holiday destinations like a toilet bowl, and yet responsible tourism remains an unrealised ideal. That's because responsibility is the very thing people go on holiday to escape. Introduce a power balance into that equation and "irresponsible fun" can quickly slide into "immoral exploitation". A wealthy tourist and a poor country, for instance; or one drunk girl and 24 guys; or a gun and an animal with no chance of escape. To borrow a phrase, it's carnage.
Ups and Down Under
This week, Australia has been in the news for all the wrong reasons – namely turning its back on 41 Sri Lankan asylum seekers and Tony Abbott's crotch. It was fortunate, then, that some accident of TV scheduling presented us with a perfect counterbalance on BBC Four.
Howard Jacobson's two-part Rebels of Oz documentary was an entertaining study of four great Aussies and their impact on British culture: Germaine Greer, Barry Humphries, Robert Hughes and Clive James were all brilliant. They were also all born more than 70 years ago.
If Jacobson wanted to update his thesis, Australian activist and stand-up comedian Aamer Rahman would be a good place to start. He recently sold out two weeks at London's Soho Theatre, where his act included a suggested greeting you might like to try, should the Australian PM ever cross your path: "Hey Tony – I'm a gay refugee and my boyfriend is getting an abortion. What d'ya think of that??"
Unfinished business
The road to self-loathing is paved with unread copies of Thomas Piketty's Capital in the Twenty-First Century. That's according to mathematician Jordan Ellenberg's new study. He's analysed the spread of highlighted passages in Kindle bestsellers, to determine which are most likely to be abandoned before the last page. According to this method – which Professor Ellenberg himself describes as "not remotely scientific" – Piketty's 600-page tome tops the list, closely followed by A Brief History of Time by Stephen Hawking.
Is one of these books is sitting accusingly on your bookshelf? There's no need to feel bad. Only a total philistine would fail to realise that books aren't just for reading. They're also for propping up wobbly tables and making a room look furnished.
Trolley folly?
I am greatly touched by the faith Morrisons has shown in the British shopper. After 20-plus years of rummaging around our bags for a £1 coin that's never there, the supermarket chain has announced it will be removing the coin locks from shopping trolleys. The theft deterrent is no longer necessary, apparently.
This is all the more heartening as it comes only months after W H Smith called us all a bunch of lying, thieving scumbags. Well, it didn't use those words exactly, but it did discontinue its "honesty boxes", which is the same thing.
Will Morrisons faith be rewarded? Sadly the laws of physics make that unlikely. As Newton nearly said, shopping trolleys are drawn to canals with an irresistible force.
Keep that winter coming...
Game of Thrones author George R R Martin has written five novels in the Song of Ice and Fire series, totalling approximately two million words. That isn't enough for some fans, who worry that the 65-year-old may keel over and die before the series is completed. In a recent interview Martin responded with his eloquent middle finger. It was a hand gesture worth a thousand words. Or three pages. Or four references to the coming winter, two gruesome impalings and half an incestuous sex scene.
Register for free to continue reading
Registration is a free and easy way to support our truly independent journalism
By registering, you will also enjoy limited access to Premium articles, exclusive newsletters, commenting, and virtual events with our leading journalists
Already have an account? sign in
Join our new commenting forum
Join thought-provoking conversations, follow other Independent readers and see their replies