Housing First: Good news for the homeless this Christmas
In one US State, homelessness may be about to become history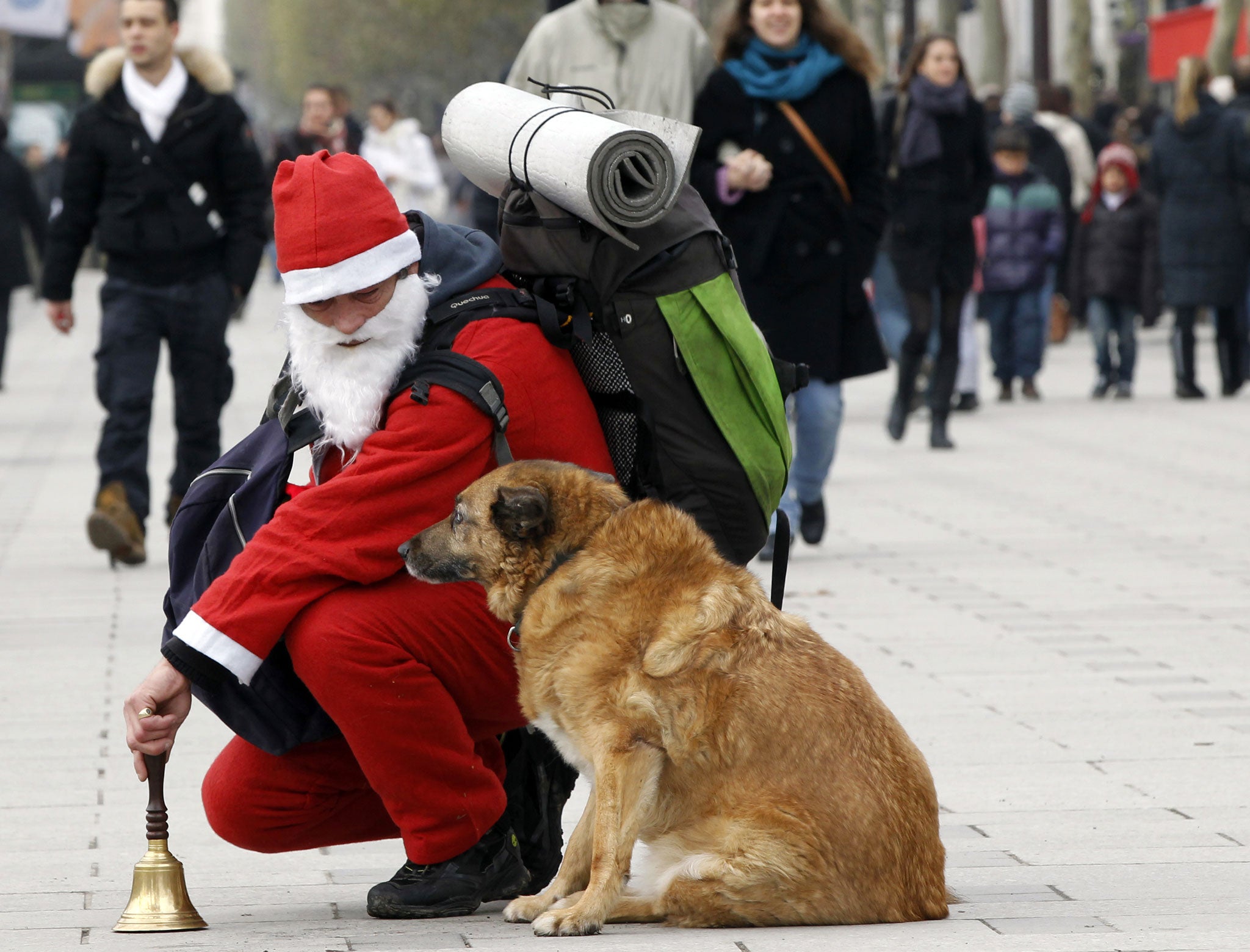 Britain is set to be battered by high speed winds and heavy rain, South Africa has lost its champion of emancipation, and Nigella Lawson's failed fraud suit was an unfortunate 'disappointment' for the TV cook. Incredible as it sounds, though, it isn't doom and gloom for everyone on Planet Earth this Christmas. In fact, some of those who the festive season can be hardest on, homeless people, should be encouraged by a piece of wonderful news from the US.
Utah is on track to end homelessness by 2015. And it's all down to one ingenious premise put forward by ex-state Governer Jon Huntsman eight years ago. Ending homelessness, said the one-time Republican leader candidate, could be achieved by giving those on the street one simple thing: a house.
Thus the Housing First plan was born and in 2005 the first batch of Chronically homeless Utahans (yes, Utahans) were given apartments and full-time caseworkers. Alongside care from their assigned social worker, it was hoped each participant would become self-sufficient. But the beauty of the plan was that if the participant's attempt at financial independence failed, they were still able to keep their place to live.
The reasoning behind the scheme was, of course, based on projected state-saving rather than outright benevolence. Utahan number crunchers calculated the annual cost of hospital and jail time for the average homeless person was costing the state $16,670, (£10,200) a year while an apartment and social worker would cost just $11,000.
The numbers as well as the social benefits have been making sense ever since. Utah saves around $5000 on each rough sleeper moved indoors, and eight years on the rate of state homelessness has dropped by a staggering 78 per cent. And thankfully the scheme doesn't just work in Utah. In Denver, Colorado - where a similar version of the programme has been put into effect - it was found prison incarceration costs for the housed homeless plunged by 76 per cent, while in-patient nights at hospitals were curbed by 80 per cent.
Now even more parts of America, including badly effected Wyoming, are considering copying the plan. The north western state's homeless population has more than doubled in the last three years and yet fiscal restraint means only 26 per of those living on the streets are provided with shelter. Now, however, officials in Casper, Wyoming are planning to launch a programme modelled on the one pioneered by Utah.
Let's hope the good sense reaches the UK fast. An annual "state of the nation" report found homelessness in Britain was up by 6 per cent this year in England, and 13 per cent in London. If the Americans can find a way of saving money while helping those in need, can't we do the same?
Join our commenting forum
Join thought-provoking conversations, follow other Independent readers and see their replies