How can Pakistan execute Shafqat Hussain when the case against him is so deeply flawed?
The state doesn't seem to care about his innocence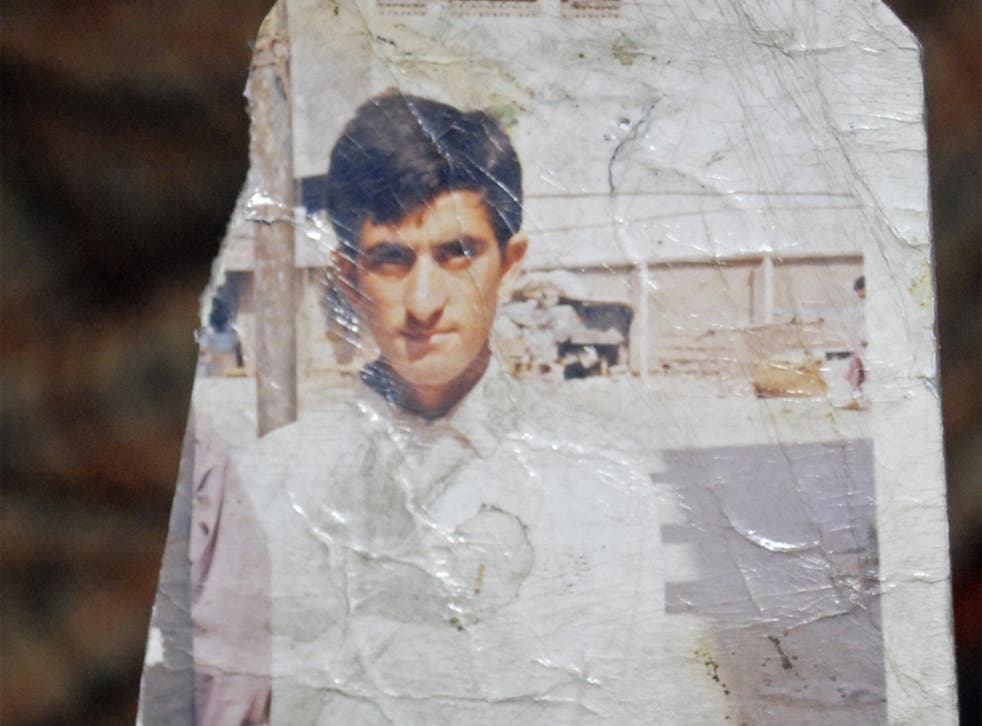 Tomorrow the Pakistani government plans to execute Shafqat Hussain, an innocent young man. There are grave doubts as to his guilt. He was tortured. He was a juvenile at the time of the alleged crime. And he is learning disabled.
Shafqat grew up in a small and deeply impoverished village in Neelam Valley, Azad Jammu and Kashmir. He is the youngest of seven siblings. Shafqat's father was the sole breadwinner for the family until he suffered a stroke – overnight, the family lost their main source of income and was plunged deeper into poverty.
Shafqat suffered from a learning disability, and having failed primary school several times he was still unable to read or write. He dropped out of school and travelled to Karachi to look for work. He was then just 13 years old.
He became the caretaker in a block of flats, yet after a short time Shafqat was arrested. The child of one of the tenants in the flats where Shafqat worked had disappeared, and after failing to identify the real culprit in a month, the police hauled in Shafqat and, it is claimed, brutally tortured him for nine days straight. Unable to stand the pain, 14-year-old Shafqat eventually "confessed".
In 2004 Shafqat was condemned to death by the Anti-Terrorism Court in Pakistan, solely on the basis of the evidence which we believe was extracted through torture.
Why the ATC, one might well ask? There was no link to terrorism. Shafqat understood little of what was going on. He was only 14-years-old. He couldn't pay for a private lawyer to represent him at trial, so he was given a state appointed lawyer who never even asked his age. Shafqat had no idea that this simple fact could have made all the difference to the outcome of his case. Two appeals went by and still nobody raised so fundamental an issue.
Now, following Pakistan's announcement that it would resume executions in all death penalty cases after a six year moratorium on state-sanctioned killing, Shafqat has been told he will be executed on 19 March. Astonishingly, this comes after the state promised a full inquiry into his age, and the legality of his execution.
In January of this year, the Minister of Interior, Chaudhry Nisar Ali Khan, granted Shafqat a stay of execution after an international outcry over his status as a juvenile. Shafqat's elderly parents were overjoyed at the idea their son was saved. Nisar told the National Assembly on 5 January 2014 that there would be an inquiry into Shafqat's case: "Because" he explained, "whatever means you use to take someone's life, you are answerable for it."
The "inquiry" consisted of locating the ID of one of Shafqat's siblings – not even Shafqat himself. Nobody spoke to his mother, the woman who bore him. Nobody spoke to his father, or his six brothers and sisters. Nobody spoke to Shafqat himself. Nobody spoke to his lawyer.
If the execution goes ahead, Pakistan will join one of a handful of other states such as Yemen and Saudi Arabia still sending children to the gallows. And this will not be the first time. On June 13, 2006, authorities in Peshawar hanged Mutabar Khan, who was just 16 at the time of his arrest and conviction. In that case too, the government knew Mutabar was a child – they had held him in a juvenile prison for the first two years of his sentence.
The thought of the government executing someone who was so young when they were mistakenly convicted sends chills down my spine. More chilling still, Pakistan seems to have no idea how many more of those facing the hangman's noose were convicted as children. How many more Shafqats are there?
Clive Stafford Smith is the Director of human rights charity Reprieve
Register for free to continue reading
Registration is a free and easy way to support our truly independent journalism
By registering, you will also enjoy limited access to Premium articles, exclusive newsletters, commenting, and virtual events with our leading journalists
Already have an account? sign in
Join our new commenting forum
Join thought-provoking conversations, follow other Independent readers and see their replies