How my grandfather duelled with Cambridge spy Kim Philby
Helenus Milmo, part of the prosecution team at the Nuremburg trials, spent four hours trying to get the truth out of 'Peach'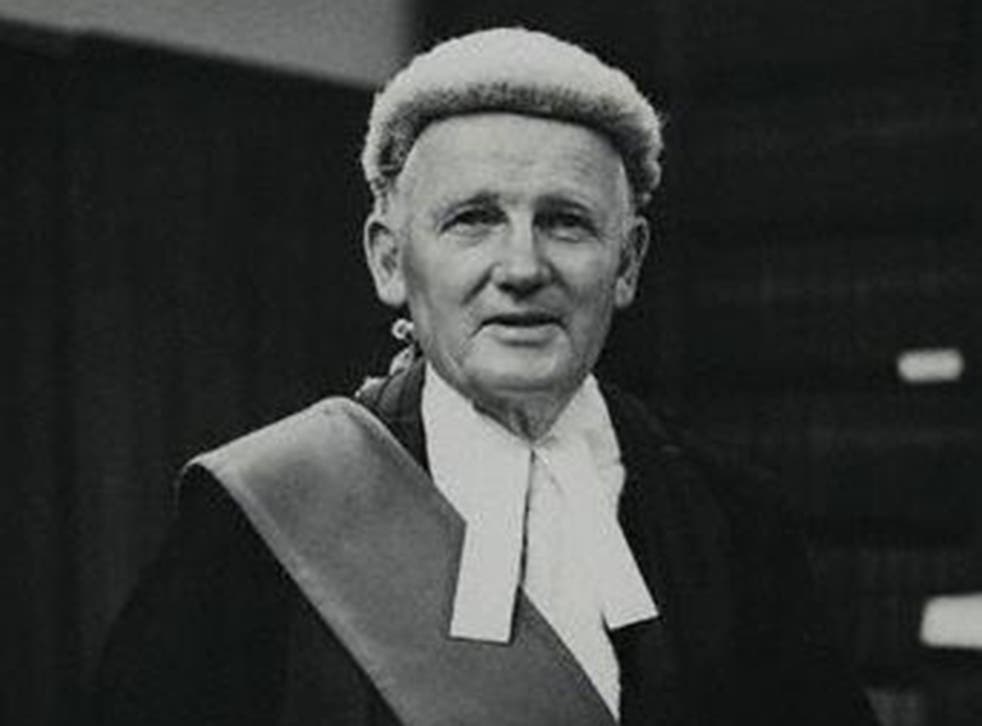 On 12 December 1951, MI5 sent one of its most tenacious interrogators into a room at its headquarters to try to drag the truth out of "Peach" – the senior MI6 operative whom it feared to be the most successful Soviet agent in British history.
The MI6 man was Kim Philby. His inquisitor was my grandfather, Helenus Milmo, a lawyer, and part of the prosecution team at the Nuremberg trials.
In the years after the Philby interrogation, he was to become a High Court judge. But in 1951 he was a largely unknown barrister who had received a call from former colleagues in need of his inquisitorial skills.
What happened during his four hours of questioning of Philby has long been held up as an example of the Cambridge spy's ability to ensure British intelligence could never quite prove his status as a consummate double agent. The many books that have been written about Philby describe my grandfather as MI5's quasi-judicial pugilist, handpicked to "break" the MI6 man with a "hostile interrogation" .
He repeatedly sought to bludgeon Philby into a confession, it has been suggested, only to become ever more frustrated at his target's deft assertions that he could not have been the source of a steady flow of secrets back to Moscow which cost many lives. The result was a stalemate in the aftermath of which Philby spent another 12 years undiscovered.
My grandfather concluded: "I find myself unable to avoid the conclusion that Philby is and has been for many years a Soviet agent."
But the publication of file FCO 158/28 casts a different light on the encounter. This 300-page document makes public for the first time my grandfather's full 25-page report of the interrogation.
It is a punctilious and dispassionate discussion of the evidence as it stood against Philby. This document was pitched into the gentlemanly but ferocious turf war over Philby's guilt that erupted between MI5, whose director general declared it to be "damning in its own right", and MI6, which insisted the case against its man was grossly unproven.
Sir John Sinclair, head of MI6, insisted that my grandfather's conclusion was "based upon a mass of selected circumstantial material without a crumb of positive evidence". My grandfather never spoke of his four-hour battle of wits with Philby. He may, however, have drawn a degree of quiet satisfaction from the fact he was ultimately proved right.
Join our new commenting forum
Join thought-provoking conversations, follow other Independent readers and see their replies