How, over nearly eight decades of thinking and writing, Eric Hobsbawm tried to change the world
The Marxist historian died today. In this review for the Independent on Sunday, first published last February, the Editor examined Hobsbawm's philosophy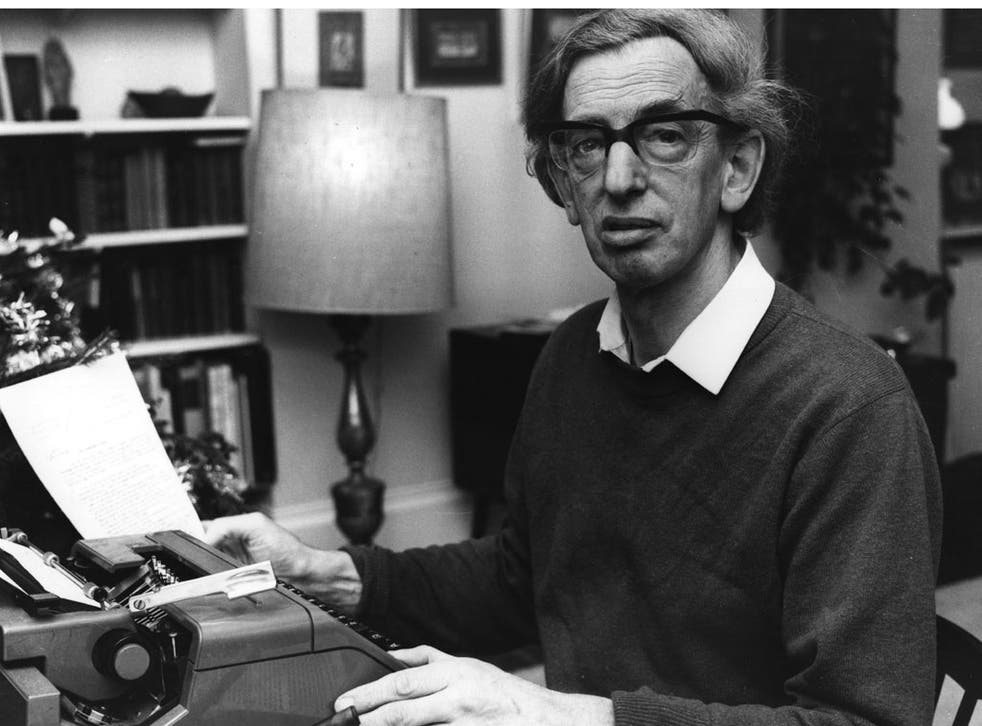 A review of Eric Hobsbawm's How to Change the World: Tales of Marx and Marxism
If Marxism is the answer, what is the question?
When I worked at the Foreign Office many moons ago, one of the more venerated research analysts explained to me why his job was impossible. "It is not the job of political science to predict the future," he said. "The job of political science is to explain, once the future has become the past, why it was inevitable that History should have transpired thus." This is one half of Karl Marx's interminable beef with the march of civilisation. Too many people read him as a political scientist, and in its fullest form, his Forecast for Man shows no sign of materialising. Once his utopian vision has become an everyday reality for a vast number of people, perhaps he will be supremely right. Until then, he's mainly just usefully wrong.
The other half of Marx's beef with civilisation is the 20th century. Though he doesn't admit it, Eric Hobsbawm, the most eminent Marxist historian writing in English today, must be at least a little annoyed that a chunky portion of the horrors of modernity were perpetrated in his hero's name. Of course, the likes of Stalin and Mao were Stalinist and Maoist long before they were Marxist, but Hobsbawm's ongoing refusal to confront this basic truth depletes his contribution to political thought. It is a great shame, because as this collection shows, he is a brilliant writer, erudite critic and, as he approaches his 94th birthday, a joyfully unrepentant communist.
In just over 400 pages of essays and lectures written between 1957 and 2010, Hobsbawm's Marx emerges as a man burdened by History. It is ironic that silly conservatives accuse leftists of being uninterested in the authority of custom, experience and tradition – all ciphers of past practices – when the doyen of the left was obsessed with the past. Not just that: in German, there is a distinction between Historie, which refers to the past, and Geschichte, which refers to a process relating past and present with future. Marx's intellectual life, as presented by Hobsbawm, was based on his incorporation of the latter into politics.
Such distinctions might be useful to the lay reader. But only a hardened veteran could follow all the domestic spats within the left – the People's Front of Judea vs the Judean People's Front, and so on – chronicled here. This is forgivable coming from a man born months before the October revolution of 1917. Other errors of judgement are not.
There is no mention of the Soviet invasion of Hungary or the Prague Spring. Our author talks of "temporary episodes such as 1939-41" – but not the Hitler-Stalin pact, presumably fearing guilt by association. He repeats the claim that Russia was too backward to produce the socialist dream in which Marx believed, corrupted as it was by Asiatic sentiments. This is the very orientalism that many of Hobsbawm's estranged comrades on the left spent years campaigning against.
Nor did Marx foresee that nationalism and religiosity would not only survive but thrive in modernity, each of them able to answer to enduring human needs in a way that projects of political rationalism never could and never will. Hobsbawm doesn't mention this. He says, "the globalised world that emerged in the 1990s was in crucial ways uncannily like the world anticipated by Marx in The Communist Manifesto." Alas, it wasn't.
Hobsbawm speculates about how the recent financial crisis could help reverse the intellectual recession that Marxism, whatever it is, has experienced. It is confirmation that capitalism cannot exist without periodic crises, he says. True, yet as the liberal economist Paul Krugman enjoys pointing out, all the financial crises of the past few decades have been instigated not by an enlightened proletariat, but by pinstriped bourgeoisie in search of a better class of oyster. Joseph Schumpeter and Hyman Minsky both produced better analyses of finance-capitalism than Marx, though of course they had several decades more to go on.
For all that, this is a book anyone interested in politics could and should devour. It is charmingly optimistic and constantly lucid, and contains the distilled wisdom of a great thinker, thinking about a great thinker. The wrongness of both adds to the fun of the spectacle. That other bearded Jewish outcast who said "ye have the poor with you always" still has his followers, after all, though for reasons I'm yet to fathom, carpenters from Nazareth continue to get a better press than sons of Trier. Marx's genuine insights into capitalism as a revolutionary mode of production, and the inevitability of private monopolies and the consequent alienation of the poor, Hobsbawm handles with peerless aplomb.
Better at economic description than political prescription, for all his ubiquity, Marx remains elusive, and Marxism almost meaningless. Even Eric Hobsbawm cannot, ultimately, make his work cohere. It turns out that if Marxism is the answer, the question is simply: how would Marxists change the world?
To order any of these books at a reduced price, including free UK p&p, call Independent Books Direct on 08700 798 897 or visit independentbooksdirect.co.uk
Register for free to continue reading
Registration is a free and easy way to support our truly independent journalism
By registering, you will also enjoy limited access to Premium articles, exclusive newsletters, commenting, and virtual events with our leading journalists
Already have an account? sign in
Register for free to continue reading
Registration is a free and easy way to support our truly independent journalism
By registering, you will also enjoy limited access to Premium articles, exclusive newsletters, commenting, and virtual events with our leading journalists
Already have an account? sign in
Join our new commenting forum
Join thought-provoking conversations, follow other Independent readers and see their replies