How the French lost their je ne sais quoi
They see globalisation as a process that destroys individual cultures and identities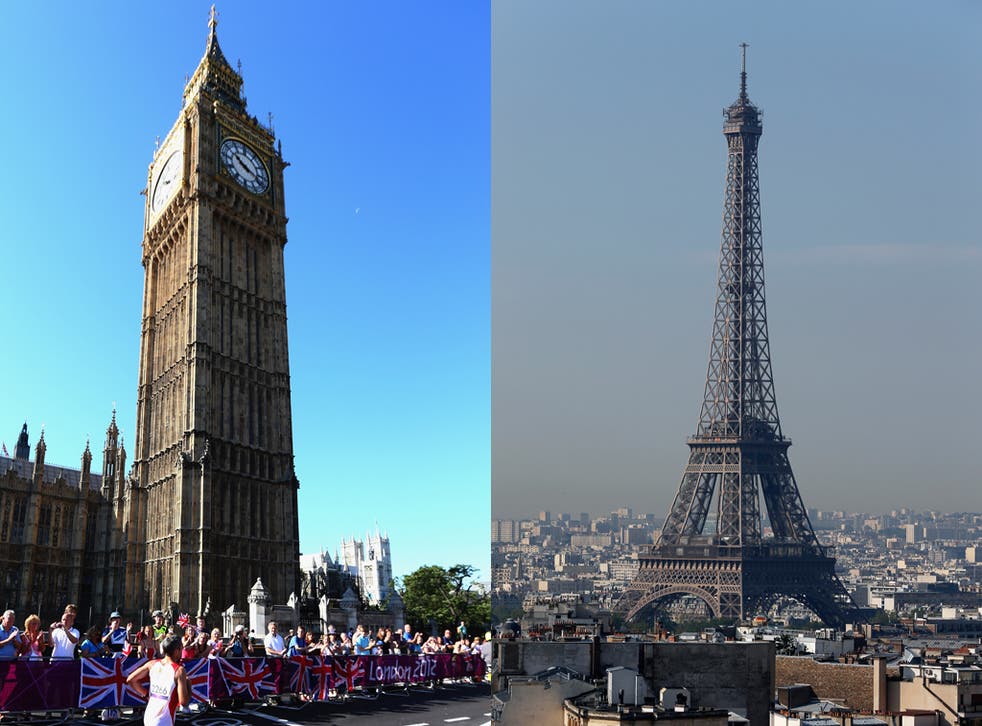 For the first time, English has begun to replace French in, of all places, French universities! No wonder an almighty row has broken out in France. Once, French was the language of diplomacy and international relations throughout the world. Even our ancient Order of the Garter still preserves its motto in Norman French: "Honi soit qui mal y pense". But now French universities have been urged to teach certain courses in English.
Oops, I have just demonstrated with that last sentence what the lovers of "correct" French don't like about the influence of English – the use of the passive. They cringe when their fellow citizens say "vous êtes demandé au téléphone". What they wish to hear is "on vous demande au téléphone".
In fact, giving French universities this linguistic freedom makes excellent sense. It is designed to help them attract more foreign students. The present situation is that about 30 per cent of students who leave their home countries to study abroad go to the US. Some 18 per cent of them come to the United Kingdom and 13 per cent attend German universities. The comparable proportion for France is 11 per cent. And, of these, many come from France's former colonies in Africa.
So in terms of competing for students from the so-called BRIC economies – Brazil, Russia, India and China – where English is widely taught, France is not really a competitor. And it naturally wants to be. Not only do foreign students pay high fees, they also tend to have fond memories of studying abroad, and become enthusiasts for the country where they once lived for a year or two. So for French universities to teach some courses in English is simply good business.
Good business? But that is exactly what is wrong with the proposal, say its opponents in France. It doesn't spring from any notions of learning for its own sake or devotion to scholarship. It is a further, regrettable example of the commercialisation of sectors that were once free of calculations of loss and profit. Indeed it is an example, these critics go on to argue, of globalisation, which is culturally Anglo-Saxon. They see globalisation as a process that destroys individual cultures and extinguishes separate identities. The globalisation to which French universities are now subject, says one French critic, is a form or barbarism. French will soon be no longer an authentic tongue but a sort of pidgin language.
Conceivably, in the far distant future, such a fate awaits the French language. But meanwhile, there is a related problem that France faces right now – the poor standing of its universities. The various international league tables generally place American and British universities in the high places and French universities very far down the lists.
In the top 10 rankings of the recent Times Higher Education list come Oxford in fourth position, Cambridge in sixth and Imperial College London in eighth. The first university from the Continent to appear is the Swiss Federal Institute of Technology in Zürich in 15th. Also in the first 50 appear University College London, Edinburgh University, the London School of Economics and Manchester University. But there are still no French entries. The astonishing fact is that the first French institution to appear occupies the 59th rank.
However, note that universities in Germany and Sweden are higher up the tables than France. Is their higher standing connected to the fact that in both countries, unlike France, English is well taught and that many students would have no difficulty with English texts? This is important for students of the sciences, commerce and the media. In other words, although France is a country traditionally revered for its cultural achievements and its rigorous style of argument, it may yet have contrived gradually to cut itself off from the mainstream of intellectual life, erecting barriers where none should exist.
It is, after all, only 20 years since France introduced a law that made compulsory the use of French in all broadcast audiovisual programs, with exceptions only for musical works and "original version" films. However, even broadcast musical works are subject to quota rules under a related law whereby a minimum percentage of the songs on radio and television must be in the French language. Likewise, French was made compulsory in all advertisements, in all workplace communications and in all commercial contracts. This is pulling-up-the-drawbridge stuff – whatever happens, keep foreign language products out of France, and particularly those made in English.
What one wants to say to the French is "calm down". Think through what is likely to happen when students arrive who speak English but have no French. They are not going to be satisfied with merely attending the courses taught in English that will be on offer and then spending their leisure time with other foreign students. They will be inexorably drawn into French life. Speaking one foreign language already, they will feel confident in their ability to learn to speak French during their stay. So paradoxically, offering courses in English at French universities would have the effect of increasing the knowledge of French culture outside France. Or as Luc Ferry, the French philosopher and former Minister of Education, puts it: these students will return home with a bit of France in their backpacks even if they are taught in English.
Register for free to continue reading
Registration is a free and easy way to support our truly independent journalism
By registering, you will also enjoy limited access to Premium articles, exclusive newsletters, commenting, and virtual events with our leading journalists
Already have an account? sign in
Join our new commenting forum
Join thought-provoking conversations, follow other Independent readers and see their replies