How to age successfully... albeit a little disgracefully
According to new research I'm doing well, but I also drink too much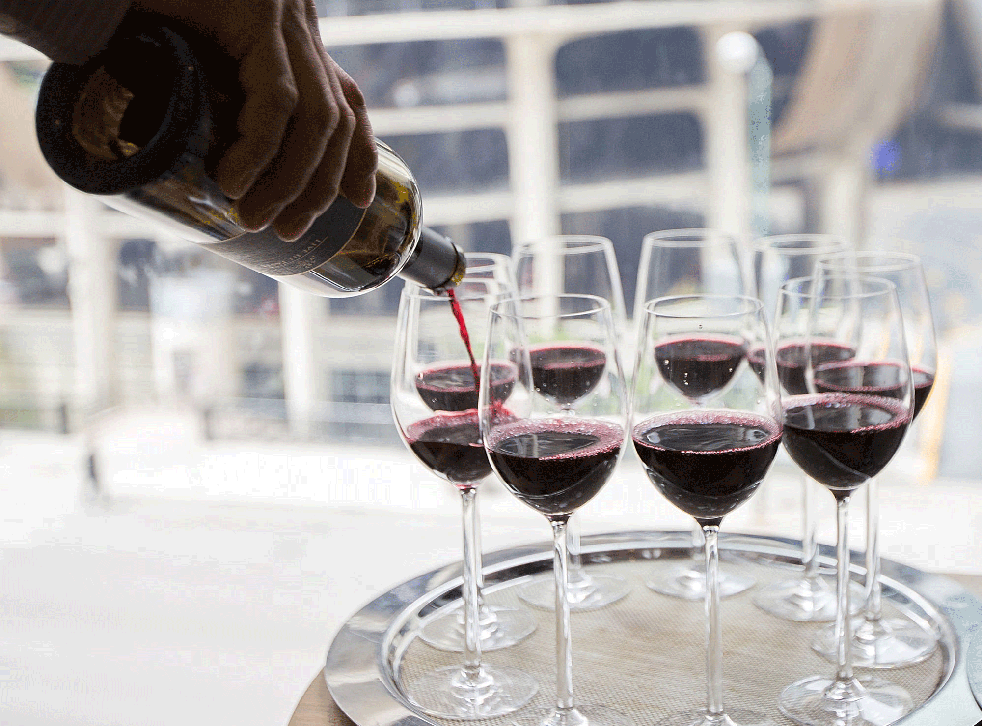 Have I aged "successfully"? Given that I have developed a rather consistent back pain, I exhale in an involuntary fashion every time I get up from a chair, and a young woman at my golf club asked me last week whether I was a "senior", I can report that the ageing process is not going too well for me at the moment. My soul may still be resolutely in its twenties, but my body is most definitely heading towards the sunset.
Nevertheless, I would probably conform to the profile of "successful agers" who have been identified as a significant demographic group by the British Medical Journal. I am over 50, active, sociable and relatively well-off. And, according to the BMJ's latest research, I probably drink too much. Apparently, economic stability is an important factor in turning well-adjusted, otherwise rounded middle-aged people into raging boozehounds. Well, we might as well have a drink while we watch our houses rise in value.
The BMJ survey of 9,000 respondents is not the first such piece of research to identify the affluent middle classes as problem drinkers, and now there is pressure for explicit guidelines on alcohol abuse to be issued for this group.
Hmm, I'd like to know what this advice for middle class drinkers would be...
1) Just because it's summer, you don't necessarily need to spend every evening outside on your Oka garden furniture drinking gallons of rosé wine. And putting a few ice cubes in your glass – however stylish you think that is – doesn't make it less alcoholic.
2) You are not 24 years old, so behave in a manner more commensurate with your actual age. It's not a good look to lose your keys, wallet, phone and dignity at your age.
3) Don't watch Mad Men. Drinking vodka martinis during the day, or indeed at any time, will not make you look like Don Draper (right).
I think that most middle-class, middle-aged people are sensible enough not to need nannying in such a way about their drinking. We should be capable of policing ourselves. Two years ago, I gave up drinking for 11 months – not because I had to, but because I wanted to.
It started as a social experiment, but I found that I rather enjoyed the sober life: not being the last person at a party; not waking up with my senses scattered; discovering a new power of vivid mental recall.
It did mean that every evening ended up the same way – with a cup of mint tea and a crossword – but the days when I went out at night thrilled by the prospect of the unexpected, not knowing whether I was going to finish up in a police cell or on a plane to Morocco, were already long behind me. However, as a "successful ager" (the BMJ researchers' description, not mine), I couldn't keep it up. I was just too sociable, too active., to renounce the demon drink for good.
So now I've got a new regime, a perversion of the 5:2 diet. I drink on only two days a week, and for five days nothing more dangerous than sparkling mineral water passes my lips.
I am strict about it, and it's working rather well, actually.
And, in that way, I hope to age a bit more successfully.
Register for free to continue reading
Registration is a free and easy way to support our truly independent journalism
By registering, you will also enjoy limited access to Premium articles, exclusive newsletters, commenting, and virtual events with our leading journalists
Already have an account? sign in
Register for free to continue reading
Registration is a free and easy way to support our truly independent journalism
By registering, you will also enjoy limited access to Premium articles, exclusive newsletters, commenting, and virtual events with our leading journalists
Already have an account? sign in
Join our new commenting forum
Join thought-provoking conversations, follow other Independent readers and see their replies