How to combat homophobic phone calls? Donate money to LBTG groups for every one you receive
That's what a Massachusetts mayor did after a run-in with a Christian college which decided it did not want to accept gay or lesbian students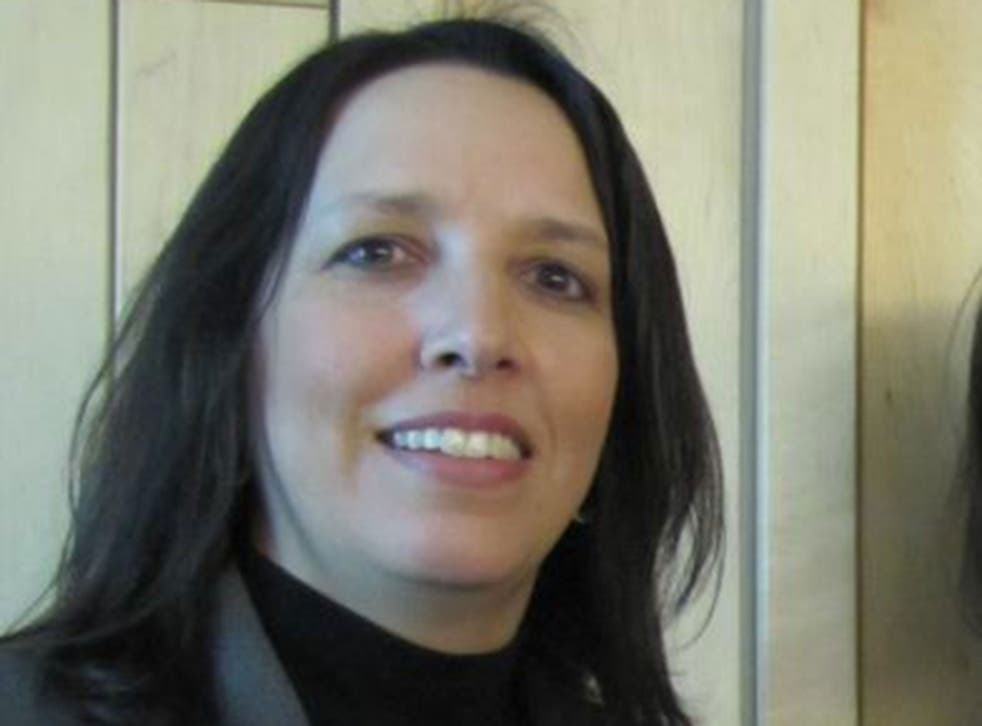 The mayor of Salem, Massachusetts, has come up with the way all bigotry and hatred must be dealt with from now on.
After a run-in with a Christian college which decided it did not want to accept gay or lesbian students, Mayor Kim Driscoll found herself on the receiving end of more than 50 angry phone calls. So she wrote a letter to an organisation called the North Shore Alliance of Gay, Lesbian, Bisexual and Transgender Youth (nAGLY) and posted it on her Facebook page.
"I'm writing to tell you that I'm keeping a tally of these phone calls," she wrote, "and for each one we receive I will be making a $5 donation to nAGLY, in support of your good work… I hope these donations, made as a direct result of the persistence of those who would deny LGBT citizens their equal rights, will help you in strengthening your organisation."
The group's interim executive officer, Steve Harrington, told me, "The last 24 hours have been a blur. [The letter] came as a bolt from the blue and the outpouring of support has been overwhelming. Serendipitously, just this week I was reading James Baldwin, who said '… a civilisation is not destroyed by wicked people; it is not necessary that people be wicked but only that they be spineless.' That we have Kim Driscoll on our side is proof that our civilisation is on the right path."
Mother cares
It was the week in which a letter from the head teacher of Barrowford Primary School in Lancashire went viral. But it was another letter, posted on Twitter, that contained perhaps more pertinent advice for our nation's youths.
"Seventeen-year-old Franklin has turned up to Zante with a list of rules off his mum he has not to break," wrote one Alicia-May. The handwritten note, titled "Holiday Advice", contained, among many nuggets, the following:
"1) If you are drinking too much alcohol before you board the plane, they may not let you on it. 2) Be careful of any tablets/drugs. There are folks who prey on young tourists. 3) Anything you do could be posted on the web for ever! Be warned. Future employers do use the web to search for histories of employees. Magaluf girl has had her life ruined. 4) Two weeks is a long time. Do not go daft on the first few nights."
OK, it may lack the greeting-card sentimentality of the Barrowford letter, but Franklin's mum is right in thinking that teenagers are more likely to respond to a more pragmatic approach.
No success like failure
Anyone who has ever shuffled their way along Edinburgh's Royal Mile during the Fringe will know that battle is fierce among the comedians taking part and the weapon of choice is the flyer. So you have to hand it to the American comic Lewis Schaffer, whose publicity for his act this summer is nothing short of genius.
Schaffer's show (at The Hive, from 31 July to 24 August) is called Success is not an Option, and the pre-publicity explains: "This is my seventh consecutive year at the Fringe and I have gained zero traction. Twenty-two years in comedy and I am still doing these poncey shows in dingy subterranean bars. There is always some American comic nobody has ever heard of riding into town, selling out every night and then leaving the country once the festival is over. Leaving is always sexy. My ex used to tell me, 'You used to chase me!' And I'd say, 'You used to run.' I've stopped running. I'm not leaving the UK. I am stuck here with a knackered act, two kids and nobody chasing me. If my show is a success, I will have been a failure in predicting its failure. If my show is a failure, I will have just been a failure. So no matter what happens, I'll have been a failure."
If Schaffer's act is as good as this stuff, he surely deserves all of our support in helping him fail.
Are you being served?
Confessions seem to be quite the thing right now. The Whisper app – on which people share secrets anonymously – launched two years ago, but its profile has been raised recently by a deal it has done with Buzzfeed. Cue much sharing of articles with titles such as "Confessions from Teachers/Cabin Crew/Bar Staff" and so on.
And guess what the last one of these reveals – a fact confirmed by a recent survey conducted by the makers of Sailor Jerry rum? It's that the pet peeve of people working behind a bar is "customers waving notes to demand service". "Why not fire off a sea flare while you're at it?" says one. "I know you're here. I'm gonna be with you in a minute." Who knew?
No rhyme or reason
Another in a regular series of limericks based on recent events:
In an act of political daring
The press took to MP comparing
But a Cabinet reshuffle
Can be such a kerfuffle
So let's just look at what they're all wearing.
Register for free to continue reading
Registration is a free and easy way to support our truly independent journalism
By registering, you will also enjoy limited access to Premium articles, exclusive newsletters, commenting, and virtual events with our leading journalists
Already have an account? sign in
Join our new commenting forum
Join thought-provoking conversations, follow other Independent readers and see their replies