I don't blame parents who move to get their child into a good school
One in four parents have done just that, while one in three have changed jobs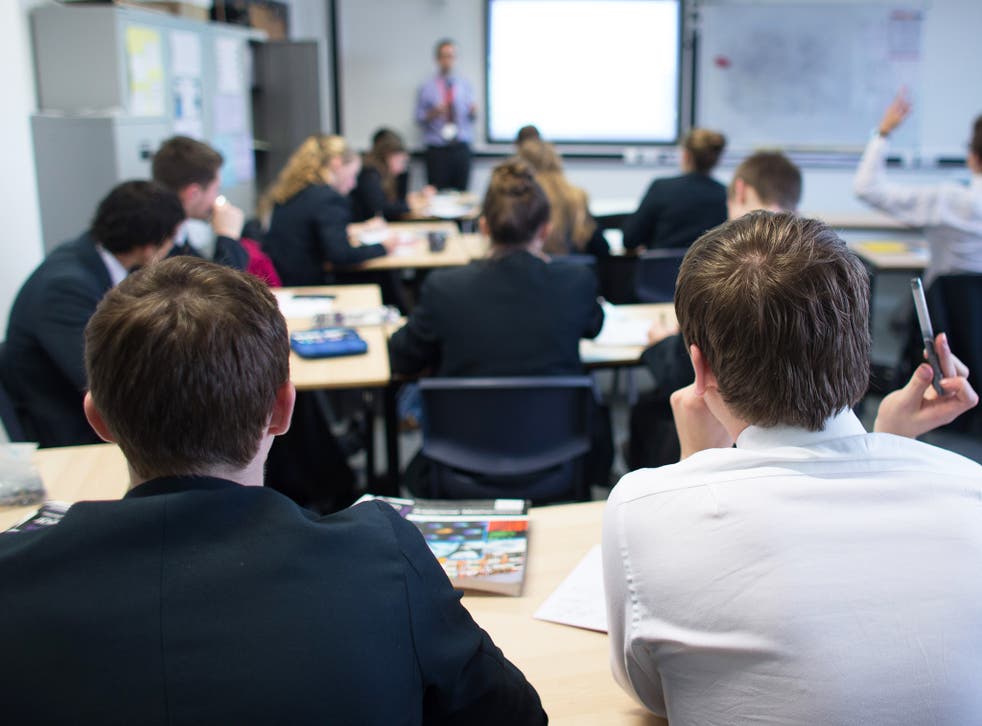 At my first wife's school, they realised something was amiss when the A3 was blocked due to road works and several pupils were absent.
In her class, two were late. The point was: their addresses suggested they would not have been going anywhere near the A3. When they checked they found that some families were giving the same, nearby address as their home.
Hers was a state primary, rated "outstanding" by Ofcom. It only took its children from a small catchment area. Indeed, over the years as the school had improved, that radius had become even tighter. But parents were prepared to lie on forms to beat the system.
We observed something similar when the agent who manages a flat for us said she'd got the dream tenant. He was prepared to pay a year's rent up-front and he had no intention of living there. Once in a while he would check the post but that would be all. When asked, she admitted he was using the apartment as an address to get his daughter into the highly regarded local primary.
Which is why I'm not in the least surprised by the survey by Santander Mortgages, showing that one in four parents relocated their family so their child could go to a better school, and half of all families who move leave the area as soon as they have a place. Santander found that one in three parents have been forced to change jobs in order to move.
10 best primaries and secondary schools

Show all 20
The study of 4,500 parents showed that one in four also had to downsize in order to secure a house in the right catchment area, while the same proportion paid more for their new property than they could comfortably afford. A third of those who moved admitted they were now in an area they did not even like. Parents must typically pay a fifth more than the regional average for a home near a top school, which equates to £32,000 more.
In another ruse highlighted by Santander, parents will buy a second home to secure a spot at their desired school. Four in 10 of those who have moved to be in the right catchment area bought a second home to do so. A fifth of people who relocated said they had rented a property to get their child into the desired school. Councils have tried to clamp down on families pretending to have a home near the best schools while living outside the catchment area. They require utility bills and bank statements as proof of an address. But councils are facing severe cuts and may not have the manpower to make checks..
It's long been clear, even without Santander, that parents will stop at nothing to secure what they perceive as the best education for their child, even if it means lying and putting the family through the most enormous upheaval. One of my older children was doing an entrance exam for the town selective grammar. The boy at the next desk said if he succeeded, his parents would relocate. He mentioned where they were living and it was 100 miles away. Tales abound locally of children sitting entrance exams with addresses in India. If they got in, the family would migrate.
The problem exists mainly in the state sector where catchment areas still prevail or the promise of a good, free education outweighs the financial, emotional and physical cost of upping sticks.
It's easy to sneer at such behaviour. But aren't these parents merely doing what their equivalents in the private sector are doing? They are seeking what they believe to be the best school for their child and hang the consequences of causing turmoil or getting caught in a spot of deceit. The real villain of the piece lies elsewhere, with a society that pursues educational apartheid. Why should a child have a better education – and receive with it additional career opportunities – because his or her parents have more money than others? It is unfair and divisive.
League tables have solved nothing. Arguably they have deepened the divide. All they show is that schools that follow selective admissions policies or exist in a predominantly middle-class district do well; others do not. Of course there are exceptions but in truth, they are relatively few. I can predict the exact pecking order of schools in my area; and that ranking has not changed since the tables were launched.
It can be claimed they've raised standards across the board and that schools are performing better. But with many parents such a claim is of little consequence. As far as they're concerned, some schools outshine others, the league tables confirm as much, and the better ones are where they want their children to go.
At every level there is deceit. The private schools that say they encourage use of their facilities by the community and offer free places to means-tested pupils but in fact they're only really going through the motions in order to maintain their charitable status.
The parents who send their children on long journeys to school, claiming there are none suitable nearby. Those who extoll the virtues of state education, waxing lyrical about their belief in inclusivity and the need to mingle with every social tier, while ensuring exclusivity by moving house or giving an accommodation address.
The schools where under-performing pupils are excluded before beginning their GCSE and A-Level courses, so the league position does not suffer.
Myself, for railing against private education while sending my five children to a mixture of state and private schools. I've not gone so far as to relocate or change job. If I thought I'd get an education as good as a private one, without paying, I would consider it, you bet I would.
Likewise, if by renting somewhere I might obtain a better education for my child, I would explore it. Any parent, who desired the best for their child, would. Yes, I'm a hypocrite, but I don't care. Don't blame me, blame the system that made me.
Register for free to continue reading
Registration is a free and easy way to support our truly independent journalism
By registering, you will also enjoy limited access to Premium articles, exclusive newsletters, commenting, and virtual events with our leading journalists
Already have an account? sign in
Register for free to continue reading
Registration is a free and easy way to support our truly independent journalism
By registering, you will also enjoy limited access to Premium articles, exclusive newsletters, commenting, and virtual events with our leading journalists
Already have an account? sign in
Join our new commenting forum
Join thought-provoking conversations, follow other Independent readers and see their replies