I don't book female comedians because they're women, but because they're funny
We need to change the conversation around female comics, and stop looking to panel shows for the answers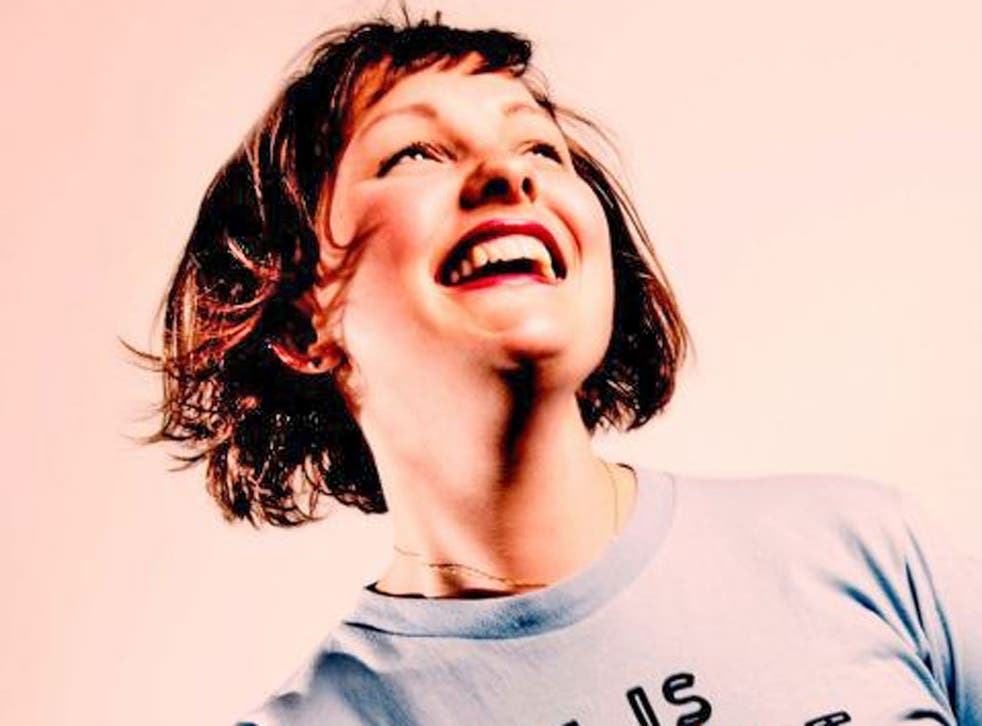 Let's get this out of the way: the UK is full of brilliant comics and a lot of those comedians also happen to be women. They're not "female comedians", or "funny women" – they're comedians.
I get incredibly wary when someone puts a gender in front of an act. It creates the false impression that a comedian can only be funny in front of people who was born with the same chromosomes as them. And we all know that's not true.
This is why when I see stories like the one in the Independent about V Festival's all-male comedy line-up, I think it's crucial to take a wider view.
I book comedians for three big UK festivals: Latitude, Reading and Leeds. Whenever I do book acts my decisions are never gender-led. I just work on who are the best acts. And I'm glad to say that a lot of my favourite comics of the last five years are women.
For example, Josie Long is one of the most passionate, politically motivated comedians I've seen. Similarly, Sara Pascoe is doing brilliant work in deconstructing the absurdities of gender politics and making them hilarious at the same time.
I don't book Katherine Ryan and Aisling Bea because they're women, but because they make me fall on the floor with laughter every time I see them.
Funny is funny, and this is a wonderful time to go and see women getting on stage and making an audience laugh.
Comics like Sarah Millican and Jo Brand have earned the status of being national treasures in the same way that Alan Carr and Al Murray have. Over the years they have honed their craft and become amazing writers and performers, with the verve and wit to connect with audiences of thousands of people.
Just as J K Rowling and Hillary Mantel became the most successful novelists of their generation by writing, publishing and building an audience for their books, a new generation of comics who also happen to be women are doing the same right at this very moment.
For an idea of what comedy's future might look like, I look towards acts like Harriet Kemsley, Johnny Pelham, Ivo Graham and Massive Dad, who is irreverently witty on the subject of gender.
If we all want the chance to enjoy these up and coming comics, then we have to change the conversation around comedy. It has got to be less focused on a few TV panel shows and big tent events, and take the wider scene into account.
By focusing on who's on Mock The Week or appearing at a particular festival, we risk drawing conclusions about the state of comedy from a narrow, unrepresentative sample.
The live comedy scene is incredibly diverse and much more representative than many would think – especially when you look beyond the familiar comedy clubs at the huge range of nights and events taking place around the country. The comedy scene ranges as widely as our sense of humour – and that's a very broad thing indeed.
Tania Harrison programmes the comedy line-up at Latitude Festival
Register for free to continue reading
Registration is a free and easy way to support our truly independent journalism
By registering, you will also enjoy limited access to Premium articles, exclusive newsletters, commenting, and virtual events with our leading journalists
Already have an account? sign in
Register for free to continue reading
Registration is a free and easy way to support our truly independent journalism
By registering, you will also enjoy limited access to Premium articles, exclusive newsletters, commenting, and virtual events with our leading journalists
Already have an account? sign in
Join our new commenting forum
Join thought-provoking conversations, follow other Independent readers and see their replies