i Editor's Letter: Thank you for your generosity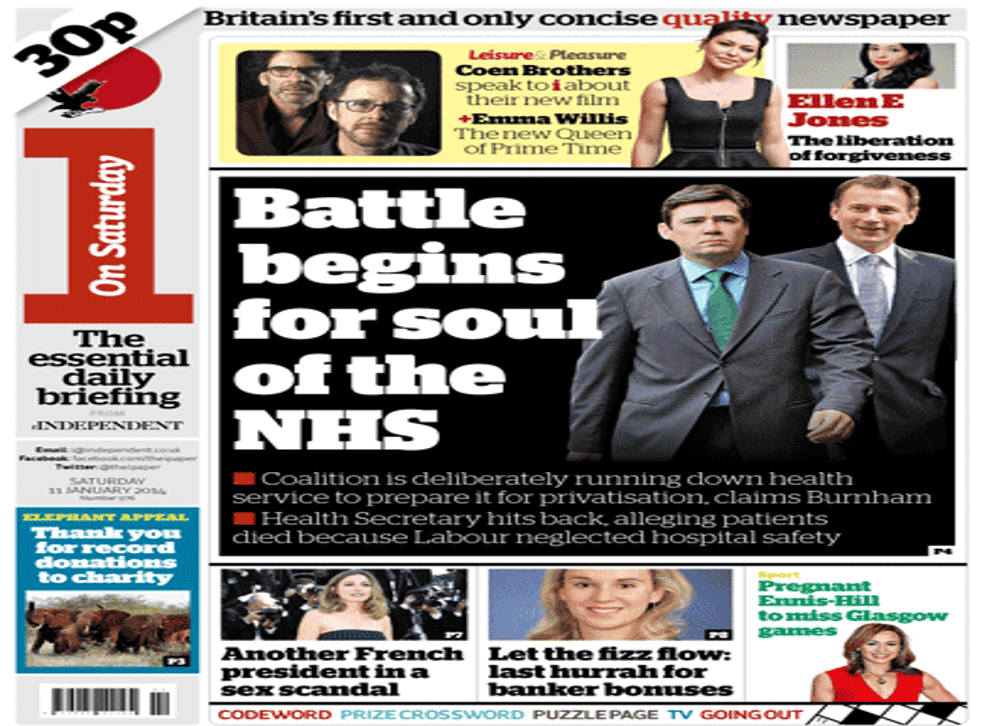 In five weeks, you have raised over £300,000 for our partner charity Space for Giants, a big leap on last year's impressive £250,000. We are within sight of breaking the record for 28 years of our charity appeals – £356,000 – and will continue to accept donations.
Your generosity – and that of readers of our sister titles The Independent, The Independent on Sunday and the Evening Standard – will make a huge difference to conservationists on the ground who are trying to save East Africa's last wild elephants. Simply, money talks. It will help to recruit and train new game wardens, to expand conservancy areas (which give communities an economic stake in these giants' survival) and to lobby governments to fiercely enforce anti-poaching laws. Thank you. Thanks also to those who donated items to our auction, especially the Chapman Brothers, Damien Hirst and Tracey Emin, whose artworks raised outstanding sums.
Newspapers customarily report back to readers on their chosen charities' progress. We think, though, that we can do more than that this time. So as well as raising funds over the coming weeks, we will give our campaign a more political focus.
On 13 February, London will host the world's highest-level summit to combat the £11bn-a-year illegal wildlife trade. It has the potential to be a landmark in protecting what remains of Earth's big game – what our managing editor Sean O'Grady, who has worked on the campaign behind the scenes, calls "the Kyoto of conservation". David Cameron has invited an unprecedented number of heads of state (from Africa and the ivory market nations in Asia) and NGOs. The Prince of Wales and Duke of Cambridge will attend. The goal is to deliver an unprecedented political commitment backed by government resources. Our sister website Independent Voices will lead the debate – and welcomes your input. Together we can pressure politicians to prevent these fabulous creatures from becoming extinct.
Register for free to continue reading
Registration is a free and easy way to support our truly independent journalism
By registering, you will also enjoy limited access to Premium articles, exclusive newsletters, commenting, and virtual events with our leading journalists
Already have an account? sign in
Join our new commenting forum
Join thought-provoking conversations, follow other Independent readers and see their replies