i Editor's Letter: Your feedback is in. And it's a frosty reception for i's Weather coverage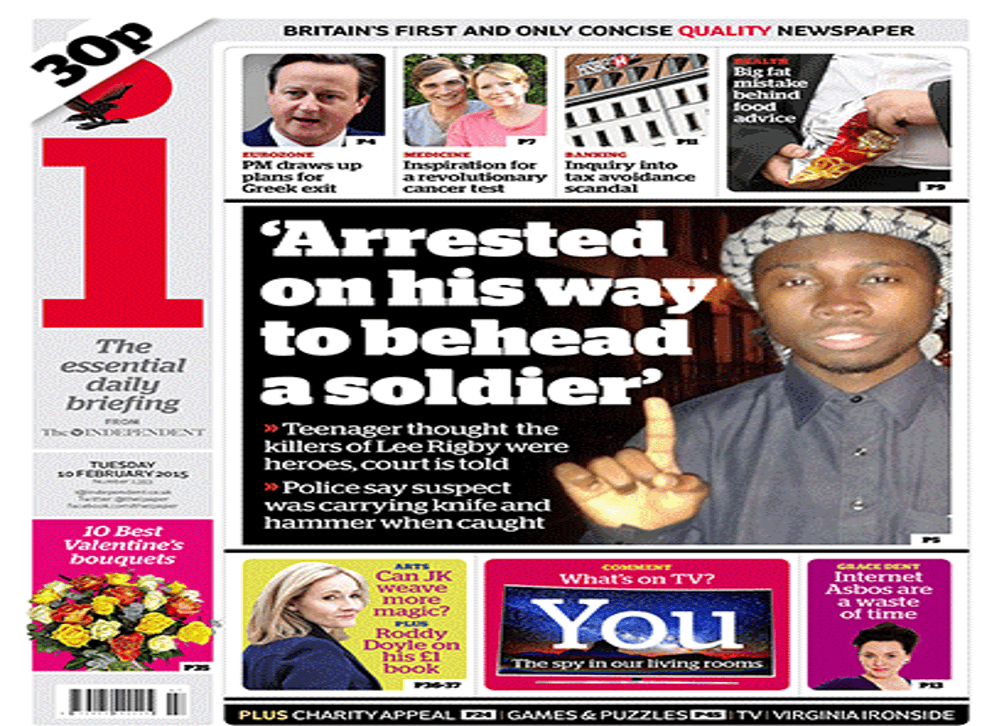 Amid hundreds of your letters about fashion, staples, grammar, the layout of puzzles, new recipes, a political fact-check service, science, better football coverage "especially about Leicester City" (Mick Gordon), rogue Americanisms, more news, unusual sports, a dating service, extra world news, and cartoons – all in response to last Friday's Letter from the Editor asking what you like and dislike about i – an ugly front has opened against i's Weather page. A major system is working its way around the page 44 region, with very strong winds showing no sign of abating... OK, I'll stop.
"Those drawings take up too much room," complains Andrea Wynne of Pudsey, West Yorkshire. Ian Walker – not the one who deputy edits our sister paper, the Evening Standard – calls them "useless pictograms" and demands more detail, including longer-range forecasts and a North Atlantic weather chart. i's man in the Sou'wester is on the case.
Dr Mark Toy, of Romiley, Stockport, writes: "I read the letters first. Please have two full sides of them... I want to hear more of what housewives, bricklayers, nurses, engineers, etc think." Keep them coming.
****
The nominations for this year's Press Awards are out. Fleet Street buzzes for a few hours afterwards, as friends and rivals see who's made the shortlists. Pleasingly, there's a strong showing for i this year. Our Middle East Correspondent Patrick Cockburn is shortlisted for Foreign Reporter of the Year, for breaking the story of Isis. Science editor Steve Connor is up for Science and Health Journalist of the Year. i's City editor Jim Armitage is in the running for Business Journalist, Ian Herbert for Sports Journalist, Mark Steel for Columnist and Patrick Strudwick for Feature Writer. i is also nominated for the Digital Award for the launch of our mobile news site i100. Good luck to them all. We'll let you know how they get on.
Register for free to continue reading
Registration is a free and easy way to support our truly independent journalism
By registering, you will also enjoy limited access to Premium articles, exclusive newsletters, commenting, and virtual events with our leading journalists
Already have an account? sign in
Register for free to continue reading
Registration is a free and easy way to support our truly independent journalism
By registering, you will also enjoy limited access to Premium articles, exclusive newsletters, commenting, and virtual events with our leading journalists
Already have an account? sign in
Join our new commenting forum
Join thought-provoking conversations, follow other Independent readers and see their replies