I might not be popular in rural communities, but I've got their best interests at heart
Owen Paterson, Liz Truss … the rapid turnover of Environment Secretaries isn't helping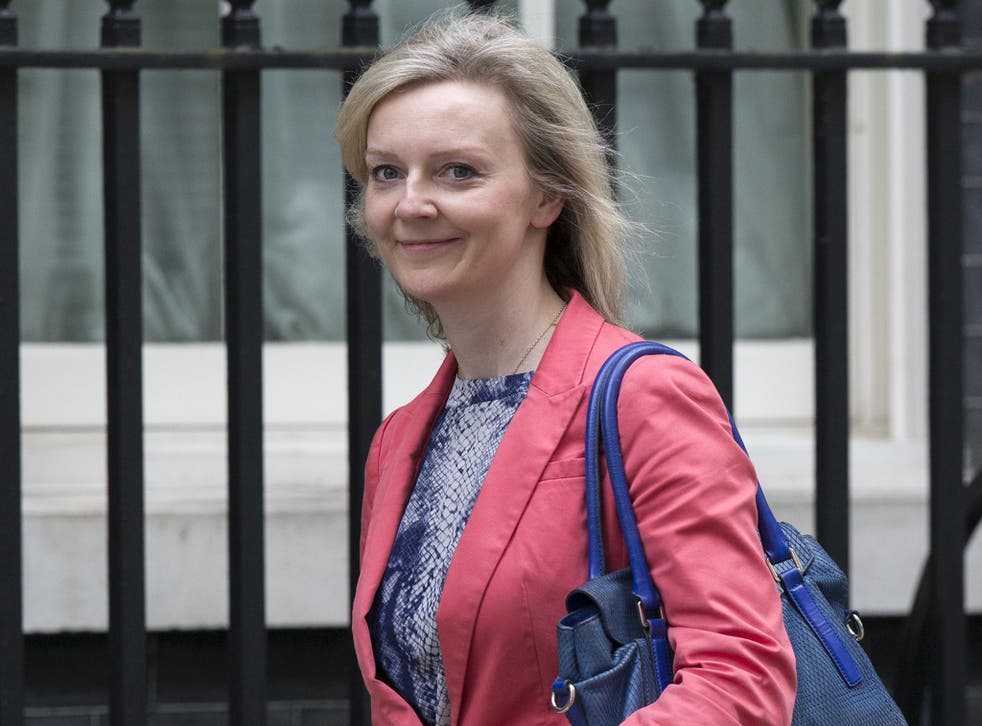 I am off to Blenheim Palace to take part in a debate called "Would the countryside be better off if we left the EU?" I am sure that readers will know what my answer to this will be. I'll be joined by Ross Murray from the Country Land and Business Association (our hosts) and Ian Coghill, chairman of the Game and Wildlife Conservation Trust.
In many ways it's a very interesting time to have the debate because the outgoing minister, Owen Paterson, was very much a countryman. He was a popular figure with the CLA and many of the shooting and fishing community who are going to be at Blenheim for this event.
The high turnover of ministers at the Department for the Environment Food and Rural Affairs makes building relationships for key countryside organisations an ongoing process as they seek to explain causes which are often misunderstood by Westminster.
Paterson's replacement as Environment Secretary, Liz Truss, appears to know little of rural affairs, despite representing a constituency in Norfolk. She is from Leeds, studied at Oxford, and then went to work in a think-tank. In short, she is a Cameron A-lister who doesn't have the real knowledge of the needs of those she must work with. Questions have already been asked if she got her job based on her gender.
The community will be in shock at the sacking of poor Paterson, who essentially paid the price for the flooding in the Somerset Levels, made so much worse by EU rules which stop dredging and instead concentrate on preserving hairy click beetles and their friends.
I am delighted to have the opportunity to speak directly to the rural community. Nevertheless, I expect to be deeply unpopular with large landowners who get huge amounts of money from the Common Agricultural Policy and having wind turbines situated on their land – an appalling transfer of wealth from the poor to the rich.
I will outline one of Ukip's policies, specifically the alternative to the CAP which has stopped us thinking properly about how we should be managing agriculture. It's our view that while we would maintain the single-farm payment, there would need to be a limit to stop the agri-businesses receiving enormous subsidies.
I tend to find a lot of support among the smaller genuine farmers and attendees at this annual festival of shooting, fishing and country crafts, and I think my thoughts on lifting much of the regulatory burden currently weighing down on these people will go down well.
There is some considerable evidence that the Countryside Alliance took quite a big role in the election of David Cameron as leader of the Conservatives back in 2005, mainly based on his pledge for a free vote to overturn the hunting ban. But I think this is yet another promise that he never intended to keep.
I've been going to the fair since I was about 10 and love country crafts and rural communities. I am a keen angler and an occasional shot, although usually the safest birds are the ones above my peg. Last time I went, one of my sons caught a small bream which, as he wound it in, was engulfed by a large pike. I am pretty sure nothing like that will happen this year. Instead I expect to spend quite a lot of money on buying new fishing equipment and outdoor clothes as well as having a go at clay-shooting. After that I think it will be time for a well-earned drink and I will head for the beer tent.
Me, Jean-Claude, and a quick kiss ...
People looking at the newspapers yesterday might wonder why the leader of the main Eurosceptic group in the European Parliament and the man who is essentially the head of the EU looked quite so friendly in each other's company.
The new President of the European Commission is a man I disagree with fundamentally: he wants ever closer union and I want out. But as I said in the European Parliament this week, he is a sociable cove with a good sense of humour, unlike most of his Europhile colleagues.
Before his speech Mr Juncker went round the front row of the Parliament where, rather like the front bench of Westminster, those with "positions" are seated. I am once again seat 20, right at the front and his appointed position is 21, so he greeted me by saying, "Ah,my neighbour!" He then proceeded to shake hands and say hello to the other group leaders and committee chairmen which, being Strasbourg, involved a lot of continental male kissing.
I was the last person he shook hands with and when he came back to me he said, "I haven't kissed you yet!" I think my reply was rather what was expected when I shot back, "You better not!", and we both had a good laugh.
Join our new commenting forum
Join thought-provoking conversations, follow other Independent readers and see their replies