I've donned a Wonder Woman costume for the last time - fancy-dress just isn't for me
The world divides neatly into two types of people: those who love fancy dress, and sane people who RSVP thanks but no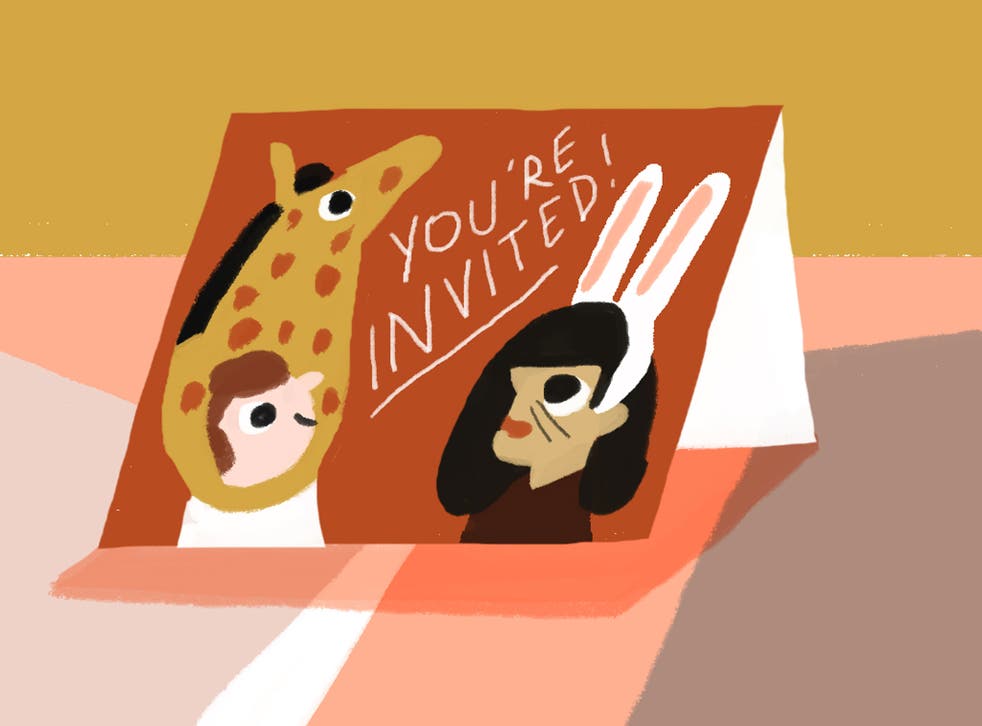 As life unfolds, the term "party" takes on different meanings. The best-case scenario is the type of party that happens in your teenage years and involves shouting, snogging in bushes, neat vermouth, and a boy from a rival school chucking a box of cat kibbles around the living room. Add to which, someone getting pregnant in the downstairs loo, and a shutdown order from the police at 1am.
Post-the age of 17, parties never again reach this level of wild abandon. More's the pity. In your twenties you can still chuck around cat kibbles, but you'll have half a mind on wastage and whether the host owns a Dyson. Post-30, all parties are either work-related or themed. The former, obviously, is not a party. Think of it as an extra, unpaid work project at which the task is to affably drink p**s-shade oaked chardonnay with people who won't sign off on your pay rise.
The latter category of party – any party which requires fancy dress – is more insidious. The idea sounds like fun, but it is fun preceded by 17 days of wondering where to source a 1920s flapper outfit, followed by an anxious journey to the do on a Network SouthEast train while wearing an ostrich-feather headband.
To my mind, the world divides neatly into two types of people: on one side, those who love fancy dress and don't think you've earned your right to drink wine in their kitchen unless you've spent two weeks gluing egg boxes into a lacklustre Godzilla costume, and on the other side, sane people who RSVP thanks but no.
Of the handful of fancy-dress parties I've ever agreed to attend, at least two have resulted in punch-ups. This is because of the heavy drinking involved in settling one's nerves enough just to get through the front door, and which led to one occasion when, dressed as Wonder Woman, I had to stop a man dressed as Elvis from throttling a bloke dressed as Queen Boadicea because the bloke was looking at his wife. For her part, Elvis's wife was dressed as a "sexy nurse", clad in one of those outfits off eBay that have been shipped over from China.
The truth is it was hard to look anywhere else. And as a woman, the temptation with fancy dress is to go as a "sexy" version of something – cat, traffic warden, Star Wars character – with the result that you suffer a light peppering of unwanted erections over the guacamole. The drab alternative is to choose something daft, grotesque or unrecognisable and then be ignored all night because everyone's gaze is on the pert 19-year-old who's shown up on a hobby horse as Lady Godiva. I don't care if people are covering their children's eyes or that your grandmother has a heart murmur. A leotard and odour-eaters is how I do Flopsy Bunny Rabbit. You made this party Beatrix Potter-themed – you reap what you sow.
Despite all this, fancy dress is on the increase – for 30th birthdays, for summer barbecues, for Halloween, for silver wedding anniversary drinks. The modern invite should skip the B&B suggestions and instead come up with a list of drive-thru haberdasheries and 24-hour wig suppliers. How else can one fit in a day job and life's admin when one is expected to be in Cleethorpes at seven this coming Saturday for Doug's Eighties TV-theme party? "Gentle Reminder: No Mr T from The A-Team please. Not after Shirley's 40th went viral on Facebook."
A guest causing offence to people who aren't actually at the party but might see pictures of it on Twitter is such a serious concern now that most themed bashes should come with a news blackout order. Your costume should be unique and noteworthy but above all ethical, and inoffensive in all conceivable contexts. No more bunging on a white medic's coat and covering it in ketchup: that is offensive to the mad, to friends of the mad, to friends of the NHS, to haemophobics, and to any OCD sufferers who might dwell on the stainage.
In the days before Facebook, one of my friends had us purple with hysteria by showing up at a fancy-dress party as infamous fraudster Karen Matthews – mother of fake-abducted child Shannon Mathews. He arrived nonchalant in tracksuit bottoms, top-knot and a T-shirt bearing the legend, "Have You Seen Shannon?" The outfit blew all the sexy cats and naughty nurses out of the park, and even now I only have to think of it and I go all shallow-breathed, swivel-eyed and giddy. Nowadays there are at least 19 ways that this outfit is, as the kids say, problematic. I am lost in a sea of wow-just-wows that float perilousy towards can't-even-deal-with-mageddon.
The wisest party outfit – as all sensible people know – is your own pyjamas, settled into at 8 o'clock in the evening while you enjoy a plate of cream crackers and Primula and stay in by the fire watching Taggart re-runs on ITV Encore. And if you pour yourself a small glass of sherry, well it's pretty fancy, too.
Register for free to continue reading
Registration is a free and easy way to support our truly independent journalism
By registering, you will also enjoy limited access to Premium articles, exclusive newsletters, commenting, and virtual events with our leading journalists
Already have an account? sign in
Join our new commenting forum
Join thought-provoking conversations, follow other Independent readers and see their replies