I wonder if Osborne cried watching Titanic, too
If you're going to lose your composure, best do it in an ornate London cathedral with a flag-draped coffin mere feet away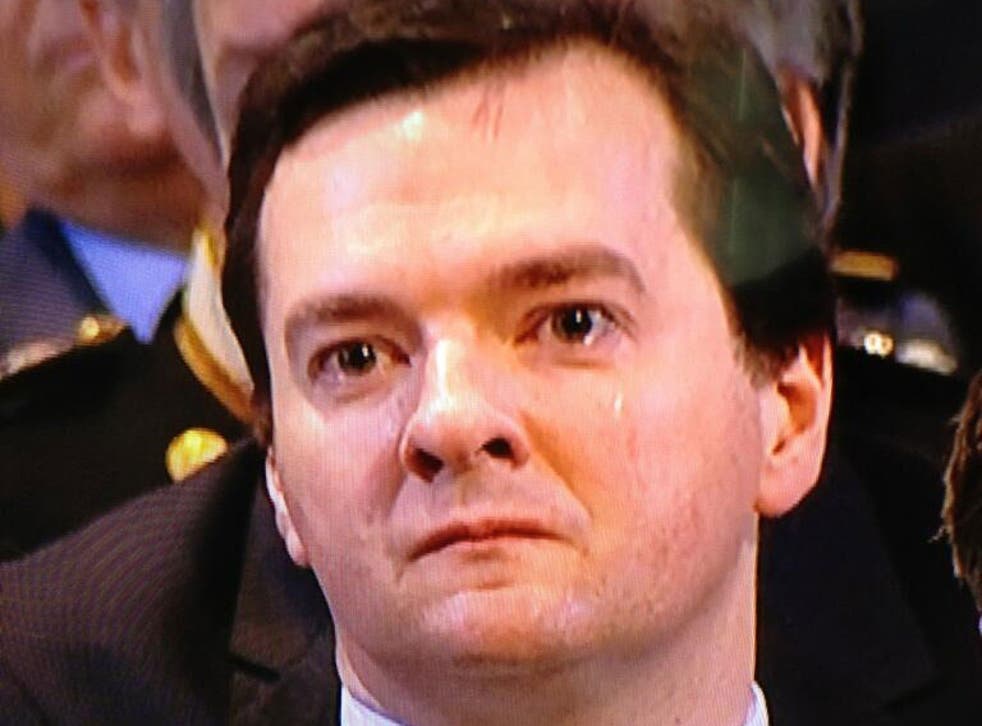 I never had George Osborne down as being prone to public weeping.
And it was a little unsettling. I stood in the newsroom on Wednesday and frowned at the television, as a bulbous tear edged over the Chancellor's eyelid and made its sad way down his rosy, Magdalen College cheek, before exploding on his trousers, leaving a little stain in the shape of the Conservative party tree logo. I'm imagining the last bit, obvs.
Maybe one can't be too hard on George. If you're going to lose your composure, best do it in an ornate London cathedral with a flag-draped coffin mere feet away. Those are certainly my criteria for visible sobbing.
I was covering the funeral of the late Princess of Wales for another newspaper. Now, I'm no fan of gilded socialites, but it was hard to remain dry of eye in that environment. Mind you, I blame that outburst on soprano Lynne Dawson's rendition of Libera Me from Verdi's Requiem. Anyway, the whole country had been blubbing for days.
The other time I lost it, as my "friends" delight in reminding me (and everyone on Facebook), was when I went to see Titanic. Any stoicism I may have had before the movie ended up in a heap at the bottom of the North Atlantic. But I suspect again it was music which was to blame, with the ship's string quartet nailing the heartbreaking Nearer My God To Thee. I'm a sucker for a sad tune, you see. Still not sure what George's excuse was....
Join our new commenting forum
Join thought-provoking conversations, follow other Independent readers and see their replies