If I were Prime Minister: Every privatised corner of the NHS would be taken back into public ownership
Our series in the run-up to the General Election – 100 days, 100 contributors, but no party politicians – continues with the acclaimed author of the 'His Dark Materials' trilogy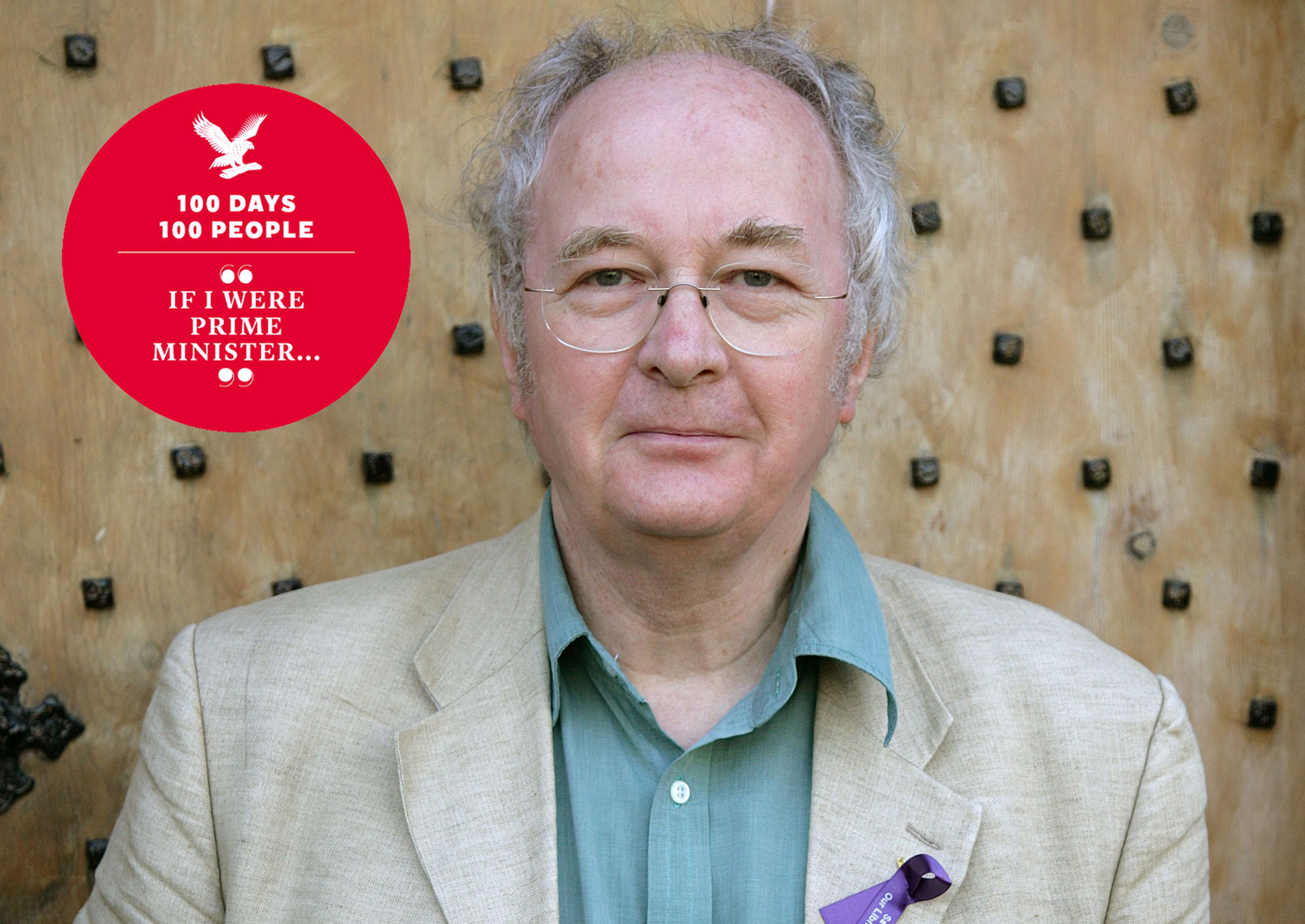 I would take my moral lead from Labour's 1945 Election manifesto, which seems to me an ideal blend of hope in a better future and determination to bring it about.
However, we have to deal with things now that were not dreamt of then, so I'd begin by cancelling Trident (an absurdly over-powerful weapon for a medium-sized country to wield) and putting the entire nation on a green pathway. The threat of climate change is the biggest potential danger we face, and we seem to have no idea either how important it is or how to stop doing the things that are causing it.
Then I would call a constitutional convention: a gathering of representatives from every section of the population to take a long hard look at the way we are governed, the institutions that control our lives, and the way we can control them. Our electoral system has now passed beyond a joke. Our governments are effectively appointed by the small minority of voters who live in marginal constituencies.
The House of Lords does have a function, which is to examine and revise and improve legislation, but it is hopelessly unrepresentational. The constitutional convention would look at that very closely, as well as at the monarchy. It may well decide that a form of constitutional monarchy is a desirable thing to have, but I would strongly favour a much smaller royal family and a more northern European bicycling-style absence of pomposity.
The six-party election: key figures
Show all 12
As for taxes, I would put them up, and no nonsense. At the moment I pay far too little tax for the income I have. People like me should be taxed more heavily, and go to prison if they evade or avoid or cheat. Vast corporations that enjoy the benefits of trading in this country should pay what good sense can clearly see they owe. A long spell of prison for their chief executives should concentrate their minds on the righteousness of paying tax.
Then I would look for every privatised corner of the NHS and take it back into public ownership at once, with no compensation.
That should take care of most of my first term. One thing I would abolish instantly, though, is the insidious, sneaking, mendacious habit our present leaders have got of contrasting people on benefits with 'hard-working' people who are not. I would make sure that the true figures about benefit fraud (how very little of it there is compared with the amounts that never seem to get paid) are well publicised. And I would change the basic attitude among officials dealing with people out of work, or too ill to work, or disabled by one misfortune or another, from 'How can I prevent this person from getting any money?' to 'How can I help?'
And in my landslide second term, I would take on education.
Join our commenting forum
Join thought-provoking conversations, follow other Independent readers and see their replies